The Fengxian Sportpark project aims to create a new urban landmark that combines sports recreation and cultural life. Continuing the idea of the forest and surrounding green urban development, the design for the waterfront project includes two segments – the sports park and the canyon, which provides more office space for research and development.
By carefully intervening in the landscape, the design blends with the surrounding nature while new parks and green zones are created within the area. The river running through the area is incorporated into the architecture, creating an attractive, functional waterfront. The mixed-use concept provides a dynamic community space for a wide range of social activities, including sports and fitness, culture and arts, and education.
The glass-covered structure of the Sportpark accommodates and integrates numerous opportunities for indoor and outdoor activities such as basketball, tennis, swimming, fitness and others. A canopied roof connects the two riverbanks, creating a covered water sports area and promenade for walking and recreational purposes. The architectural concept also envisages various venues for social gatherings, such as restaurants and a large-scale arena for a wide range of events.
Address
Fengxian
China

Competition
04/2021
Project team
Maria Vrahimi
Dušan Sekulić

Visualization
Toni Nachev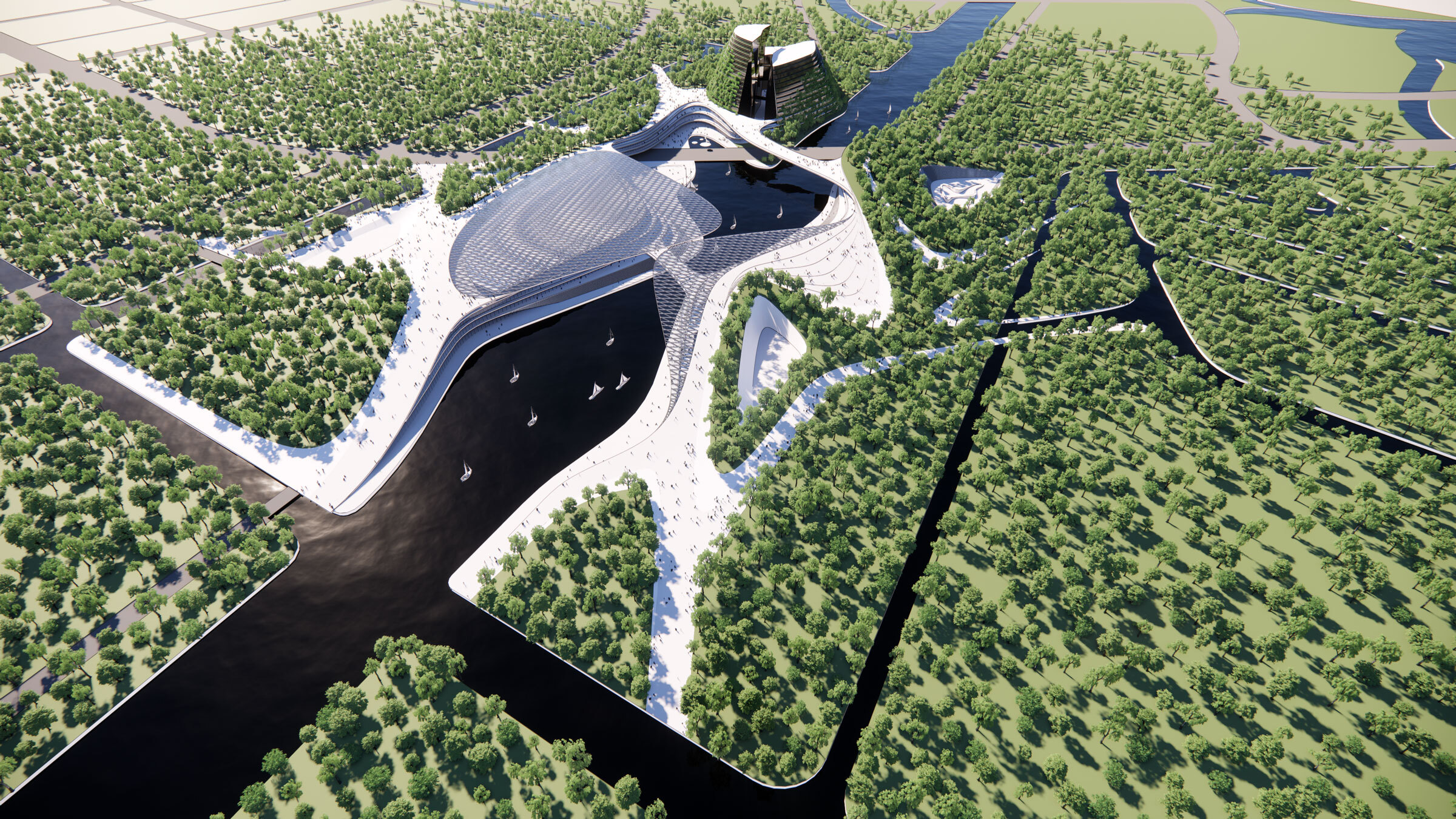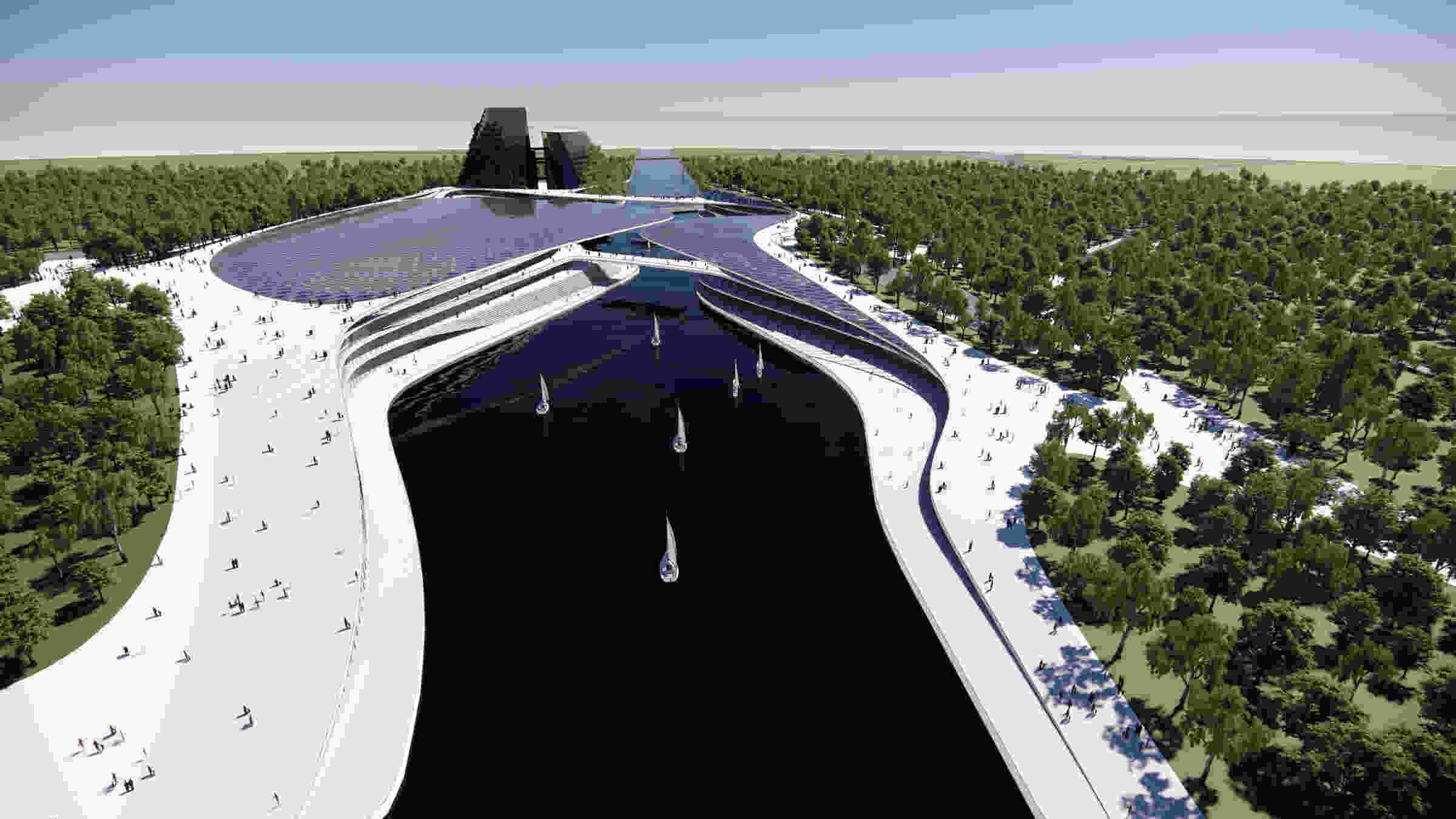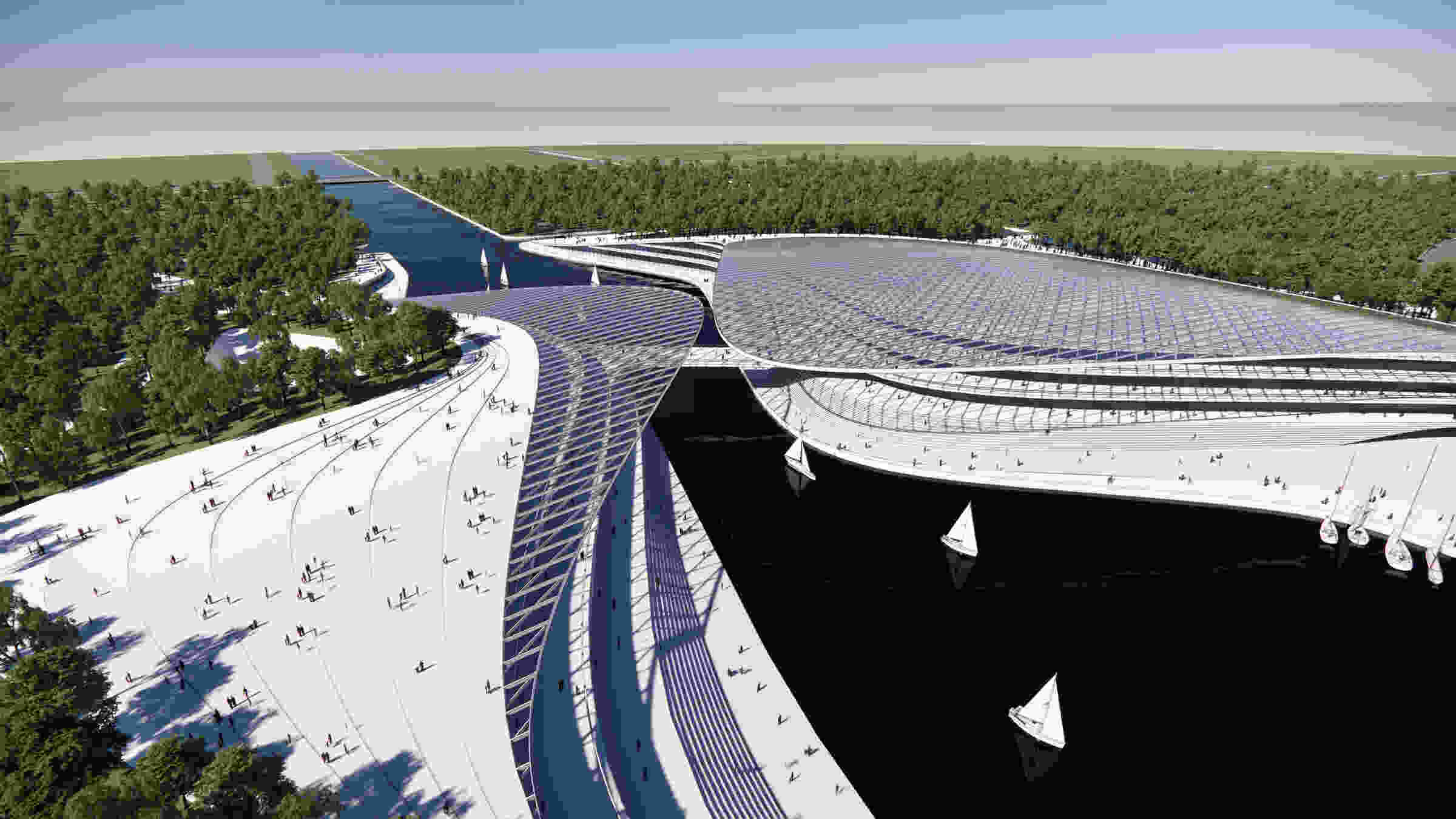 By carefully intervening in the landscape, the design blends with the surrounding nature while new parks and green zones are created within the area