Taiyuan Botanical Garden

China
Greenhouse Landscape Design Mixed Use
The project introduces a vibrant artificial landscape with an attractive topography with mountains and hills, wild and elegant vegetation, lakes and waterfalls, paths and buildings. Nature and architecture communicate here in a harmonious way – the green space assuming a leading role.
The architectural concept is based on the already existing landscape plan and balances natural landscape, architecture, technological and ecological solutions.
Entrance Building
The entrance building, connected to the street and a big parking lot, plays a dual role: it invites the urban landscape into the garden and at the same time lets the natural landscape interact with the built environment.The reception and the welcoming lobby are situated directly near the entrance. A cantilevered viewing platform above the water level leads the visitors to the centre of the Botanical Garden. Here they can relish the view from the platform or descend to the lake, which flows through the whole of the park. The natural museum is embedded into the Entrance Building. It is organized along a timeline of different spatial and sensorial experiences, in order to reflect the focus of the museum on natural history.
Greenhouse
The Greenhouse represents the centrepiece of the new Botanical Garden. It is composed of three domes destined to accommodate plants of different climates, together reinventing the silhouette of the Garden. Two of the three domes accommodate the pavilions for tropical and desert plants.
They are integrated into the exterior topography, facing south for maximum exposure during the summer and winter, potentiating an energetically and structurally well though-out solution. The third dome – the aquatic plants– is designed as a stand-alone piece on the lake. The choice of materials follows the subject-matter, using natural elements to create the atmosphere.
Bonsai Museum
Another highlight of the Botanical Garden is the Bonsai Museum, designed as a rotated bowl integrated into the park's topography, a welcoming arena for the plants' display.
Restaurant Tea-House
The Restaurant is designed in resemblance to the Chinese Traditional Temples, evoking the wooden structures as its design premise. After a few studies trying to potentiate the structure into a contemporary and reasonable basis, a shifted grid made from stacked timber beams was established as the main conductor of a very attractive and atmospheric space. Incorporated into the landscape, for one side, the restaurants geometry detaches itself from it, extending opening up to the lake.
Research Centre
The Research Centre houses laboratories, studios, office spaces, workshop and meeting rooms, lecture halls as well as a library. In order to maximize its function, the program is divided into separate buildings, connected by an interior path along the ground floor.
Address
Jinyuan District,
Taiyuan City, China

Start of planning
2015

Completion
2019 (expected)

Gross surface area
54.600 m²

Construction volume
329.861,00 m³

Site area
182 hectares

Project manager
Sebastian Brunke, Diogo Teixeira

Project team
Maria Dirnberger, Volker Gessendorfer, Bernd Heger, Thomas Peter-Hindelang, Klara Jörg, Rangel Karaivanov, Leonard Kern, Kinga Kwasny, Toni Nachev, Martin Schneider, Petras Vestartas
CONSULTANTS
Coordination
Yiju Ding
Structural engineering
Bollinger + Grohmann Ingenieure
Structural engineer – timber structures: StructureCraft
Façade
Bollinger + Grohmann Ingenieure
HVACR/ Electrics
Cody Energy Design
Landscape Design
Valentien+Valentien
Landschaftsarchitekten und Stadtplaner SRL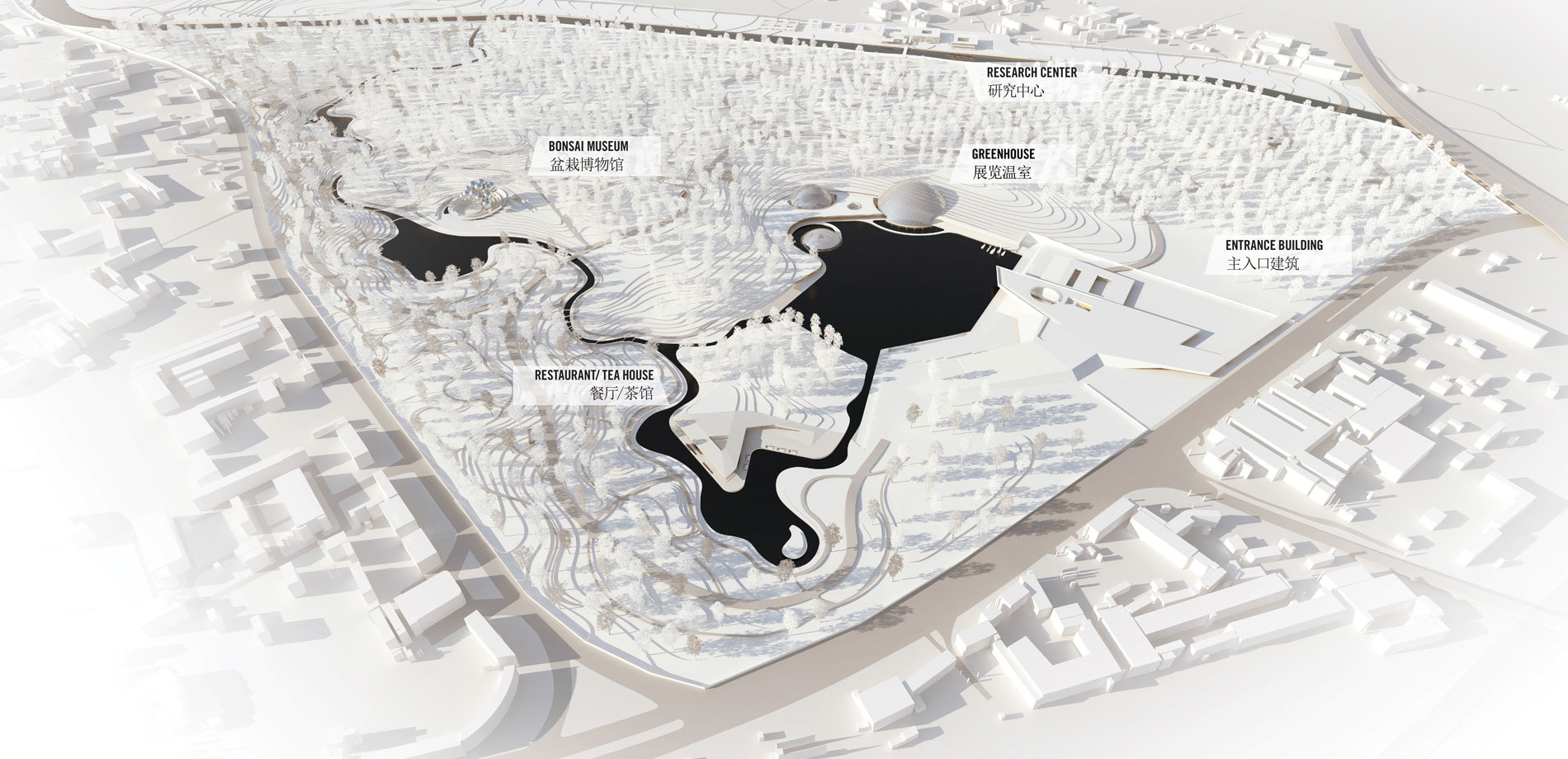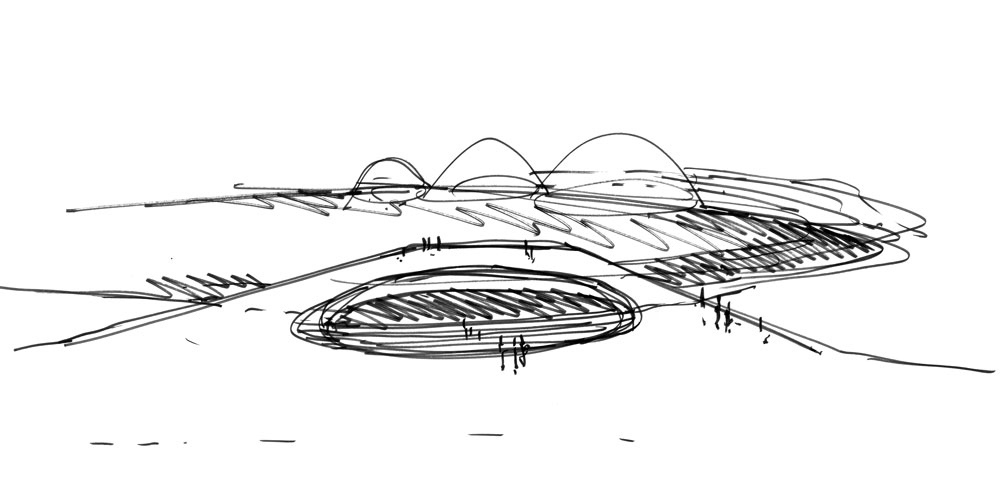 TAIYUAN BOTANICAL GARDEN
ENTRANCE BUILDING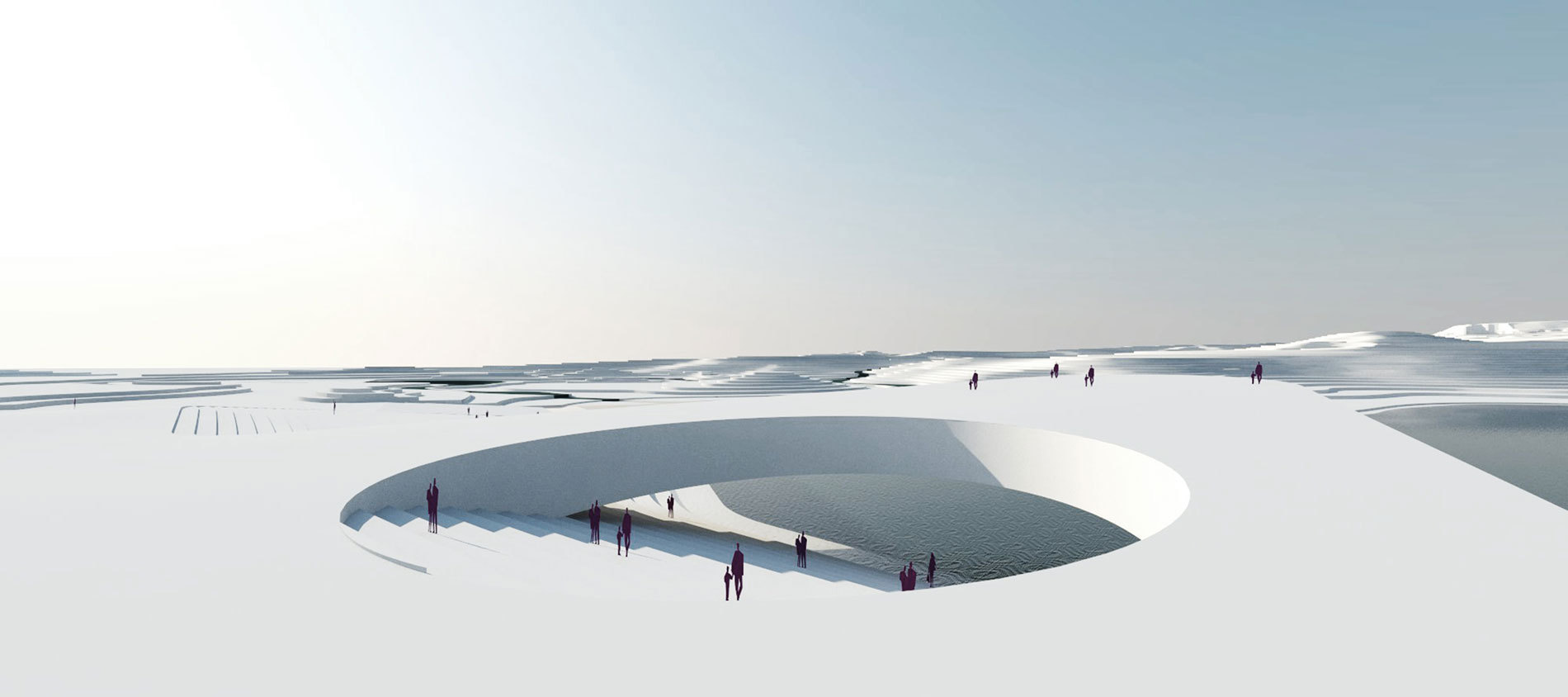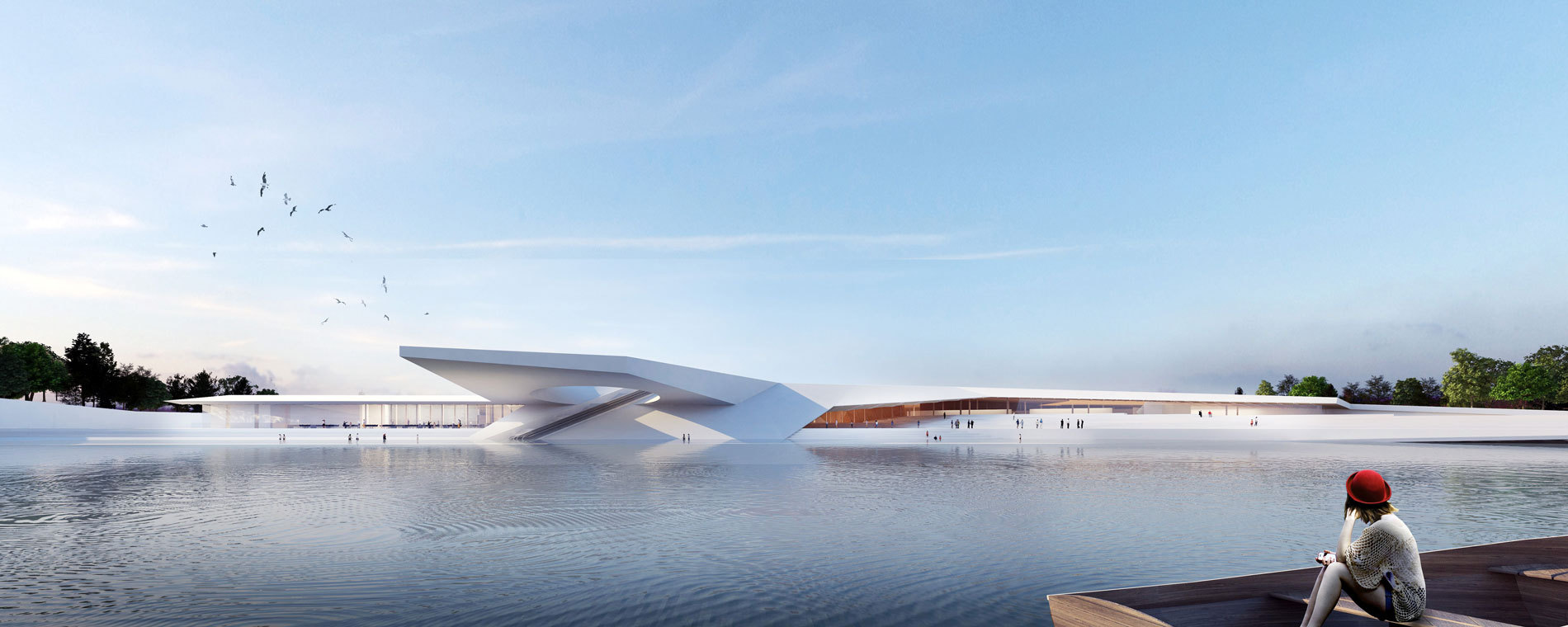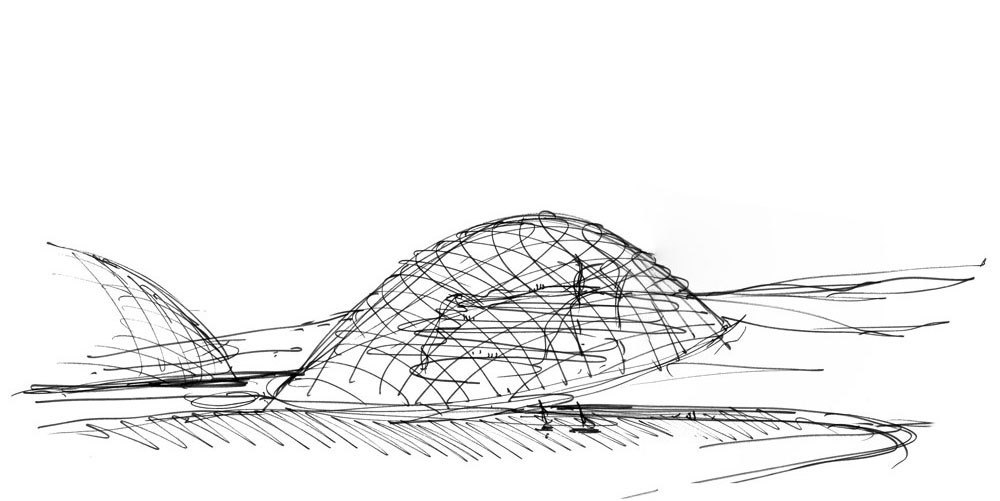 TAIYUAN BOTANICAL GARDEN
GREENHOUSE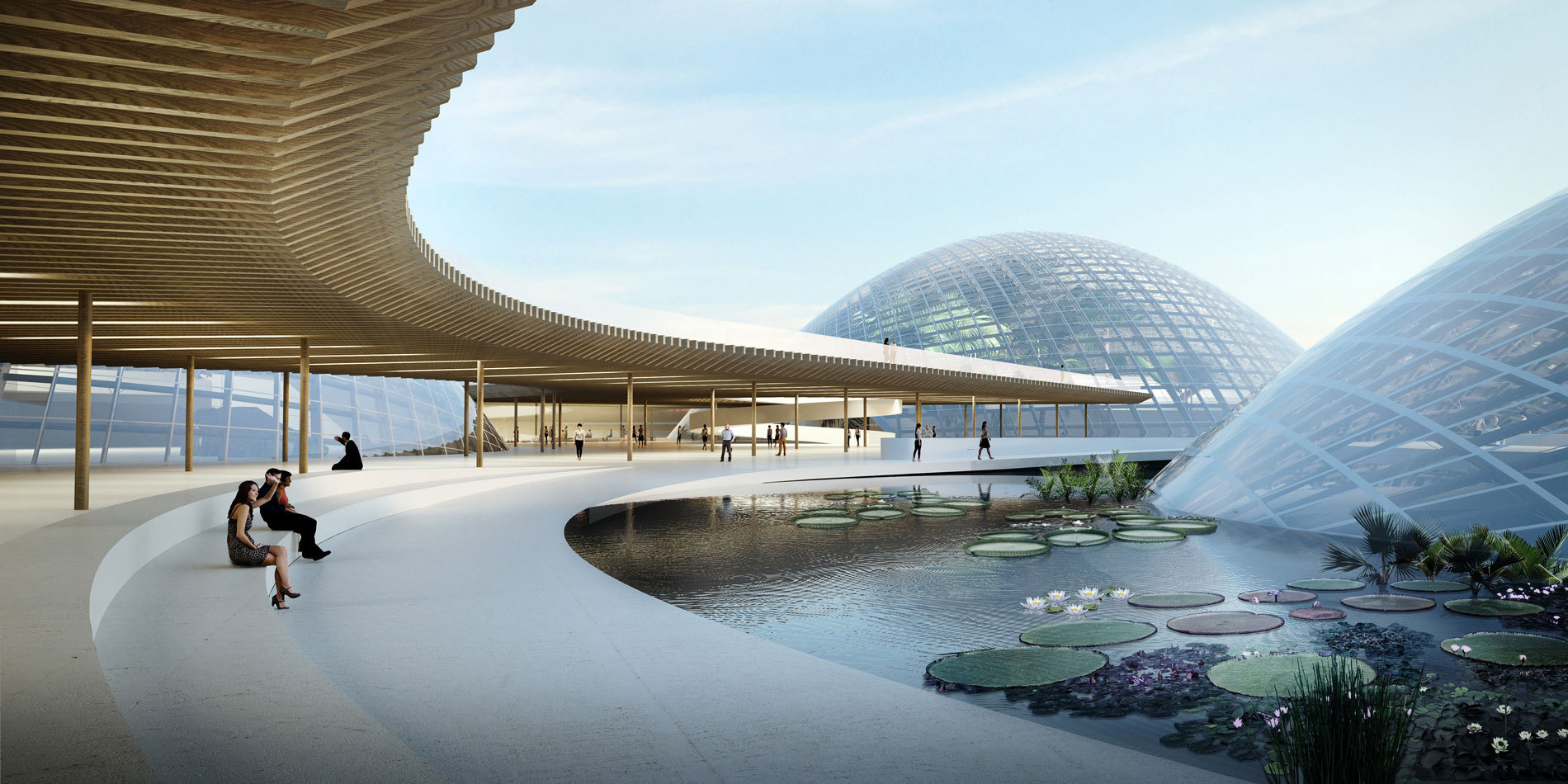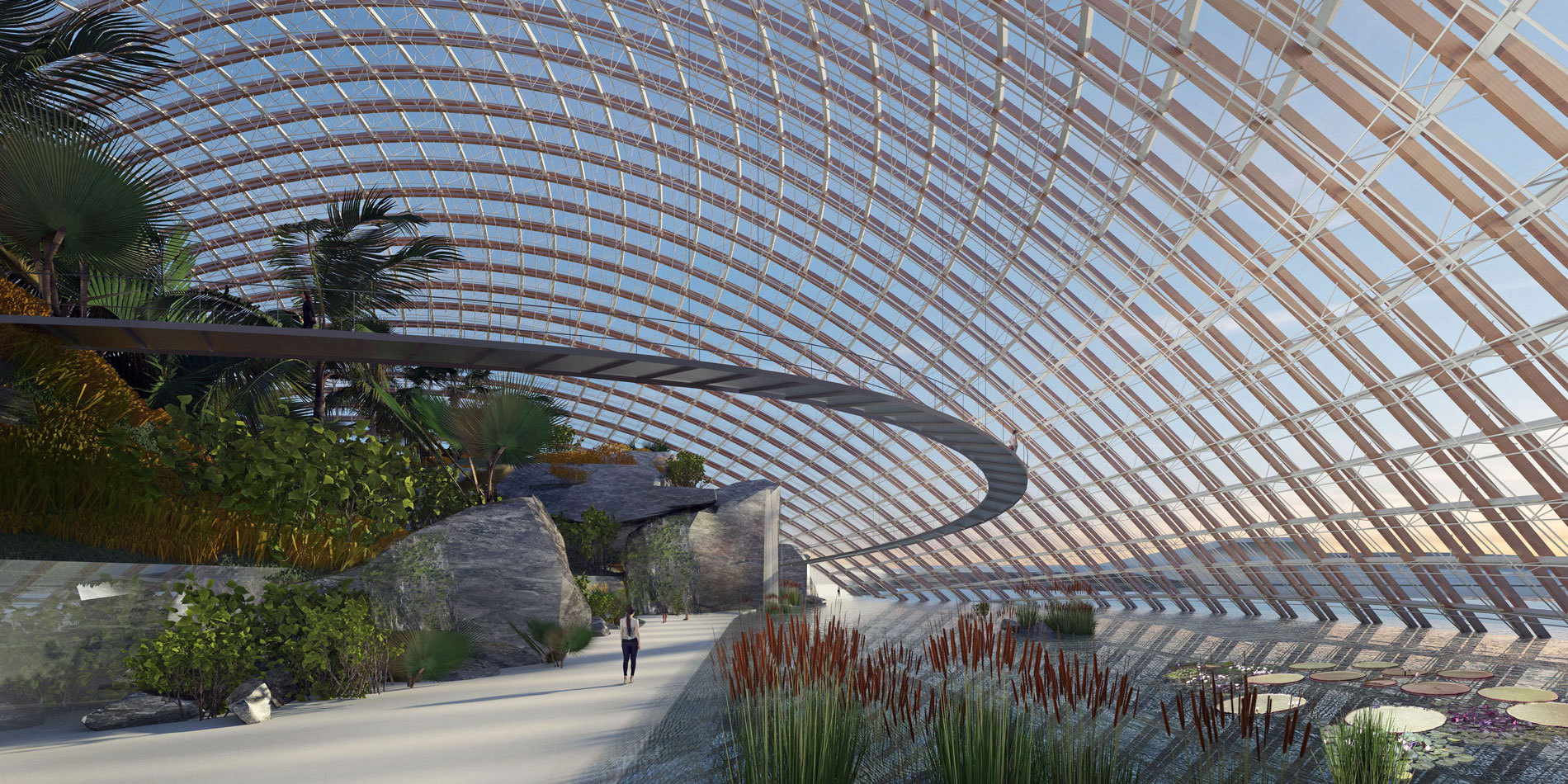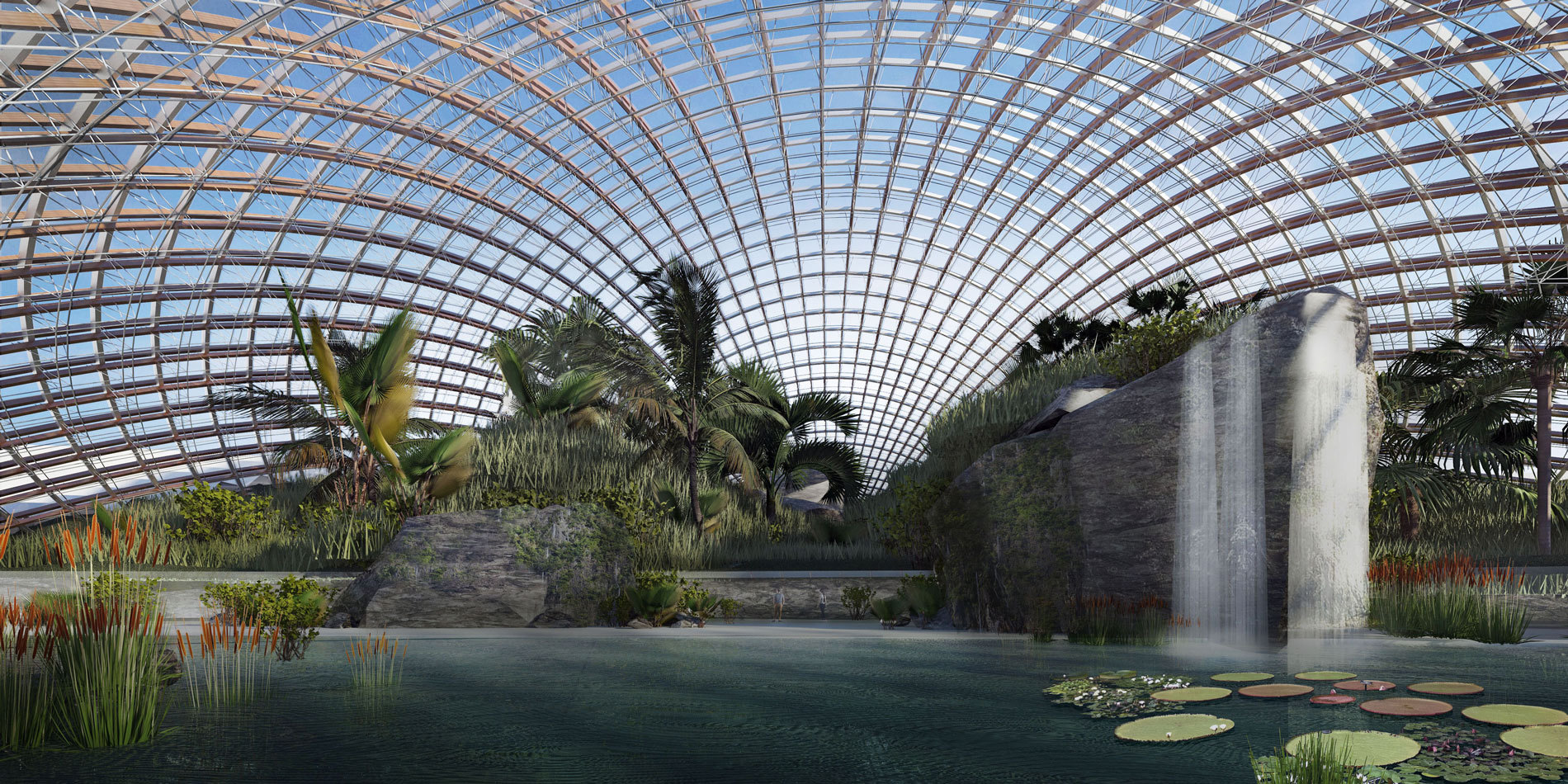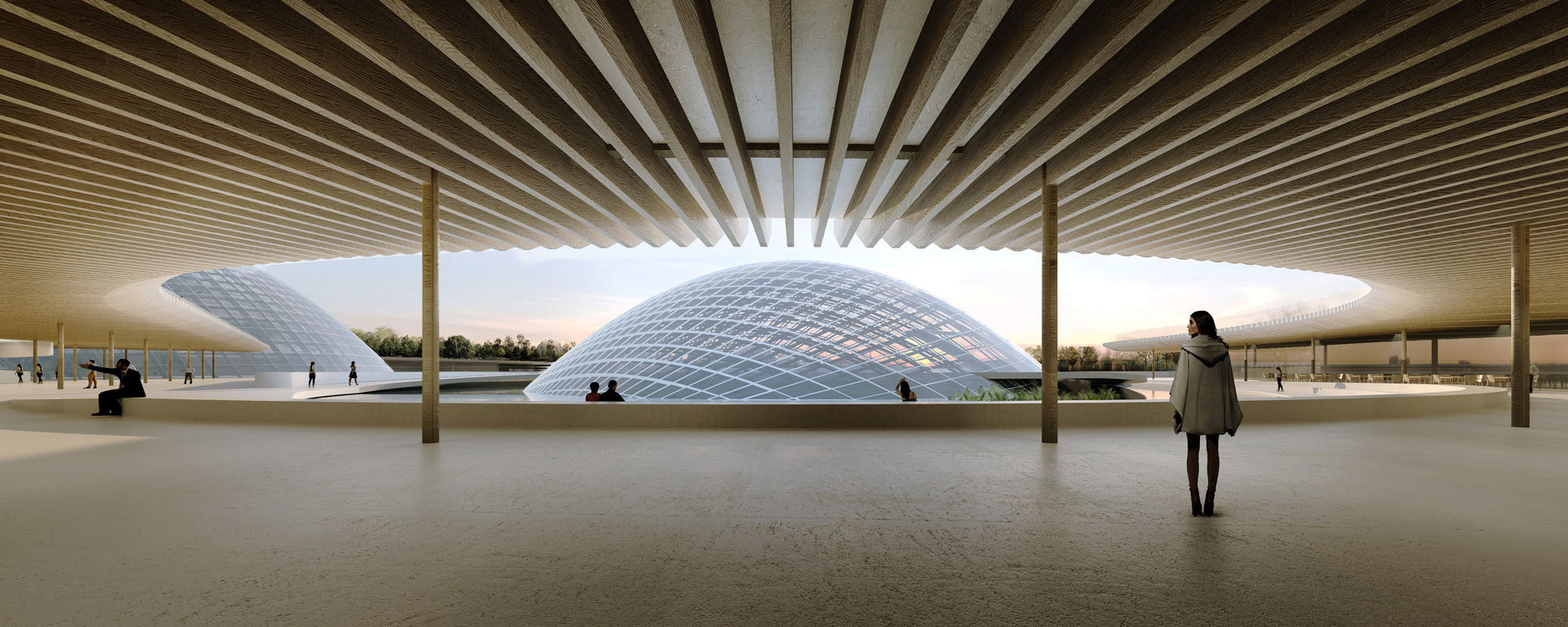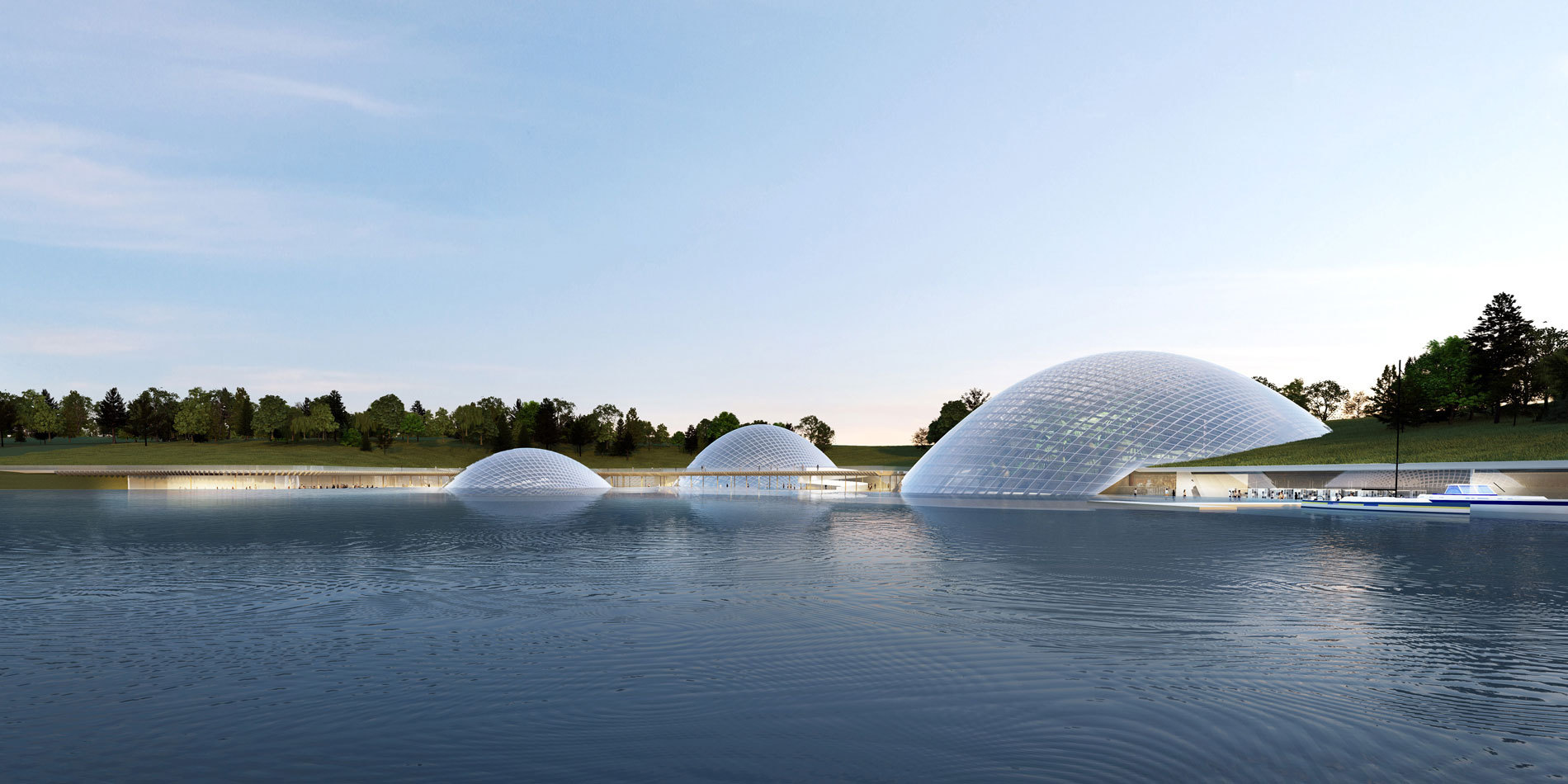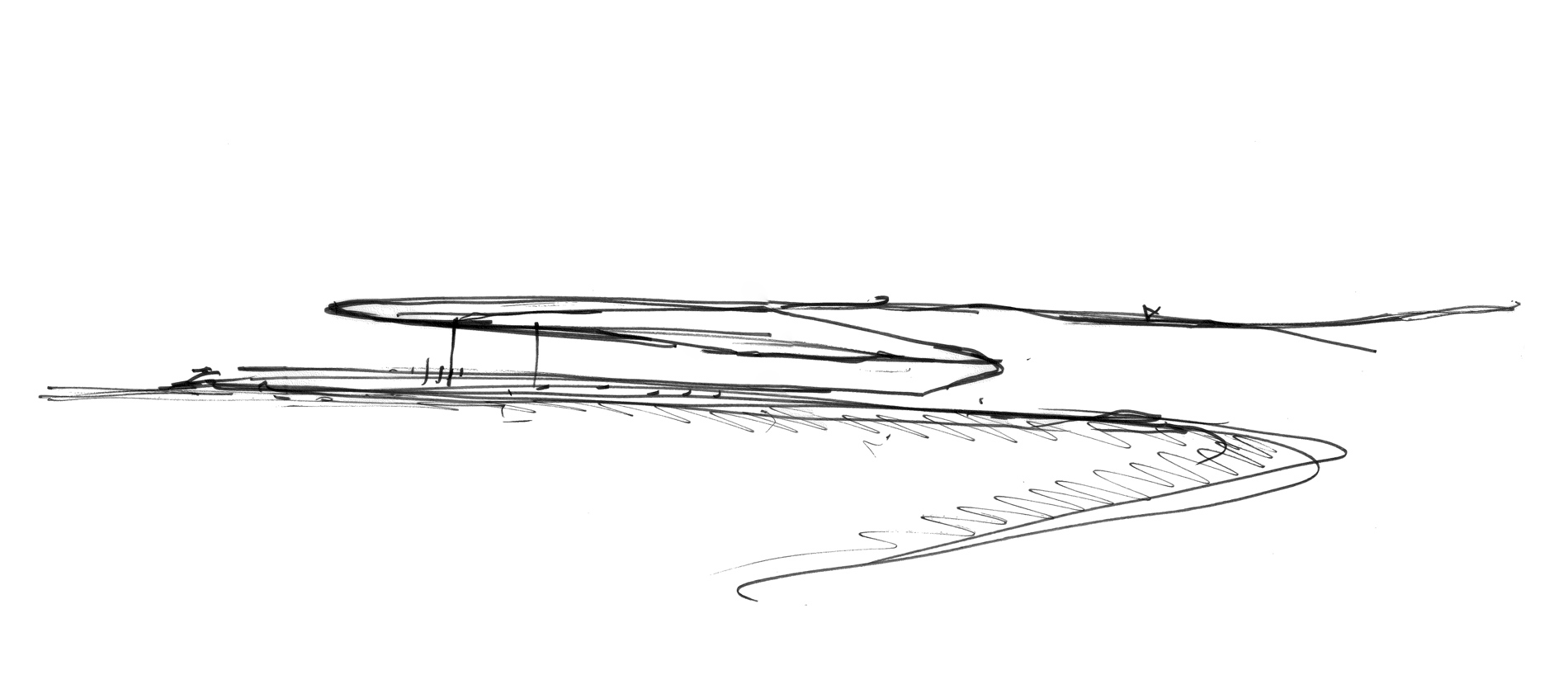 TAIYUAN BOTANICAL GARDEN
RESTAURANT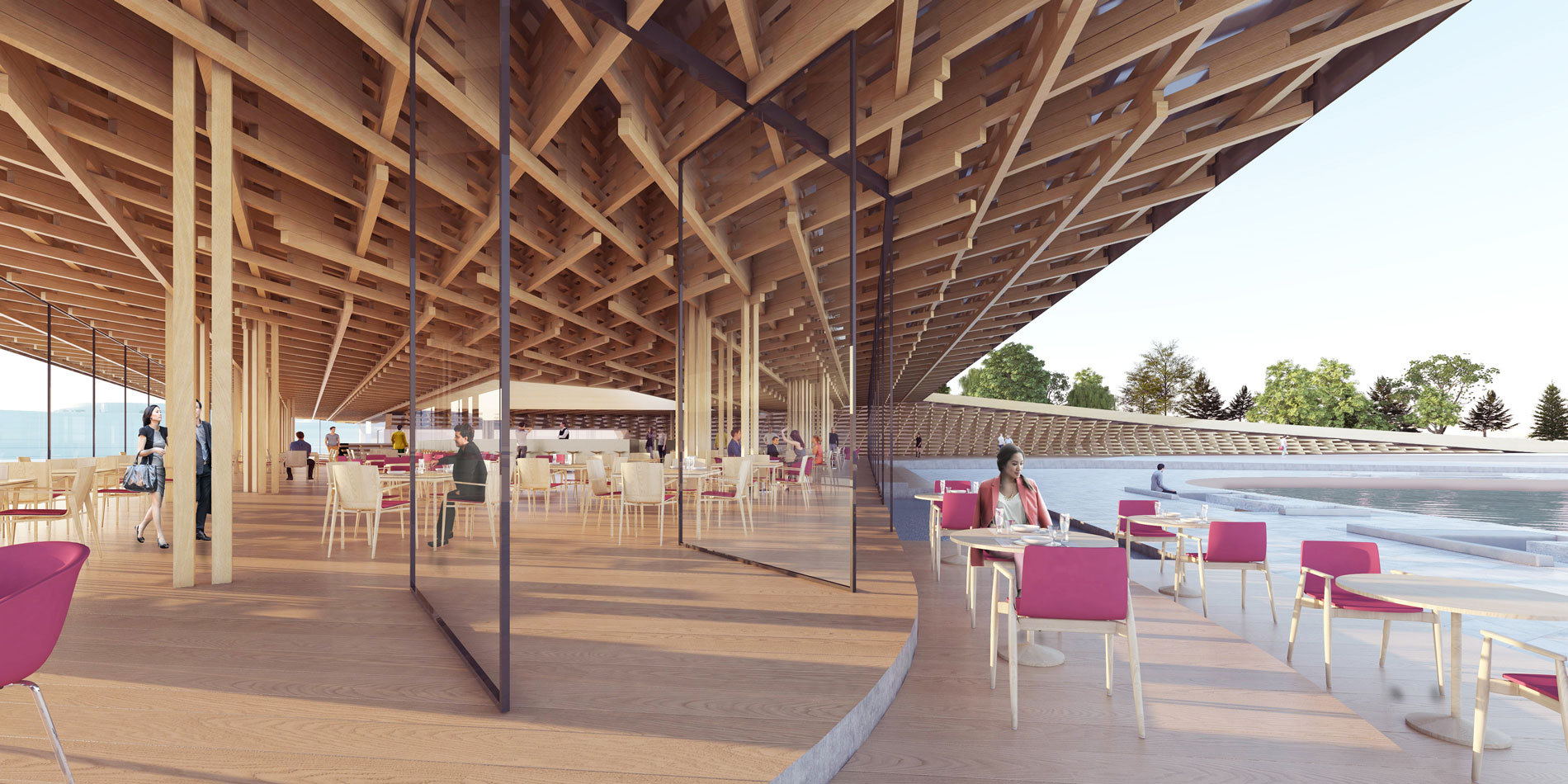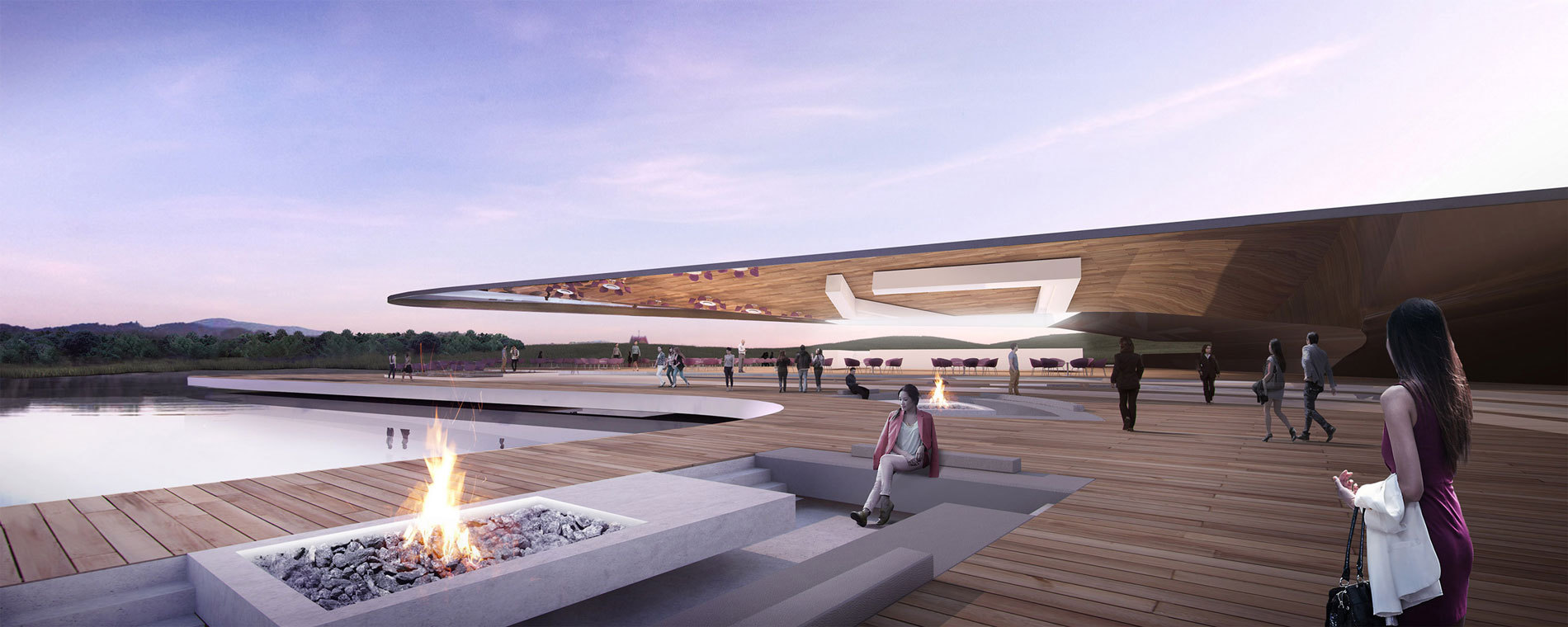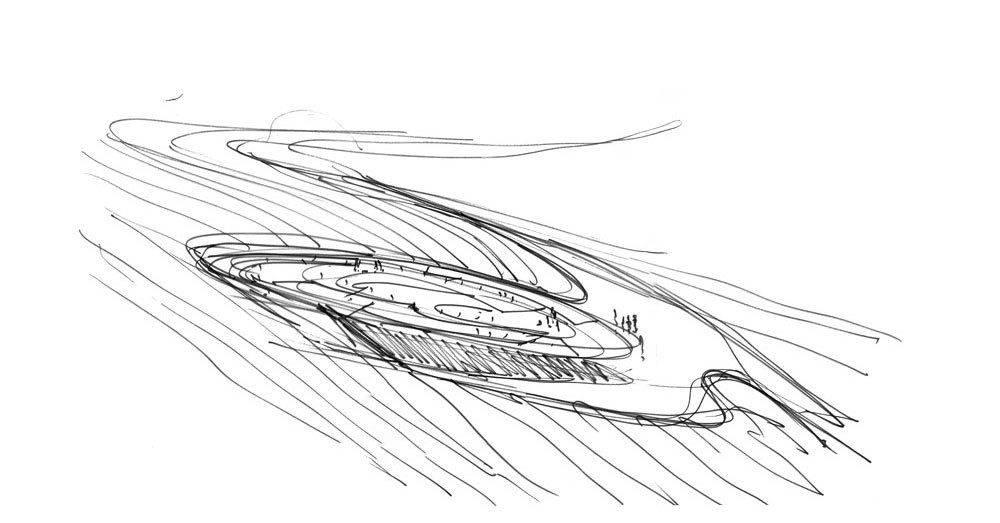 TAIYUAN BOTANICAL GARDEN
BONSAI MUSEUM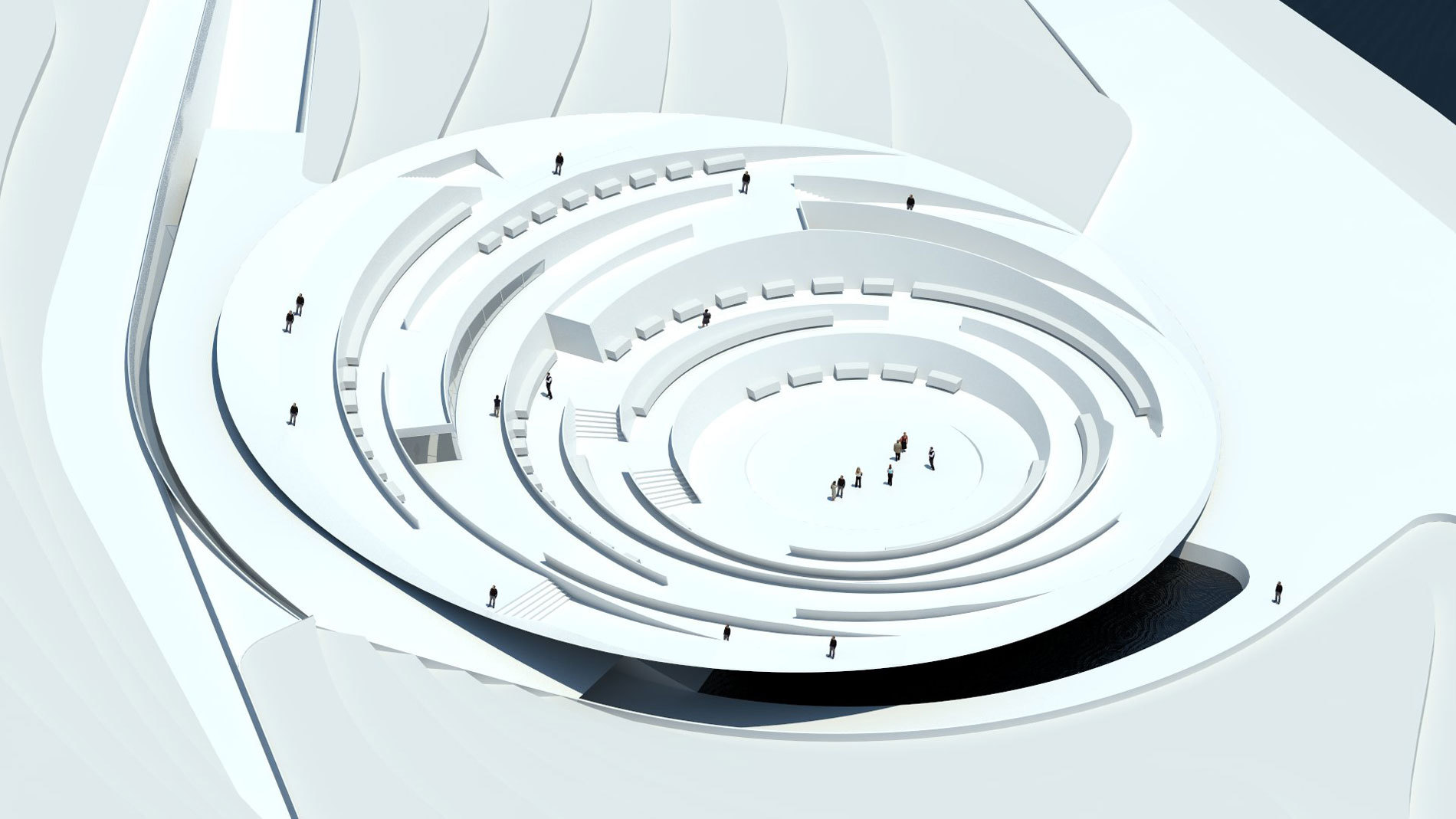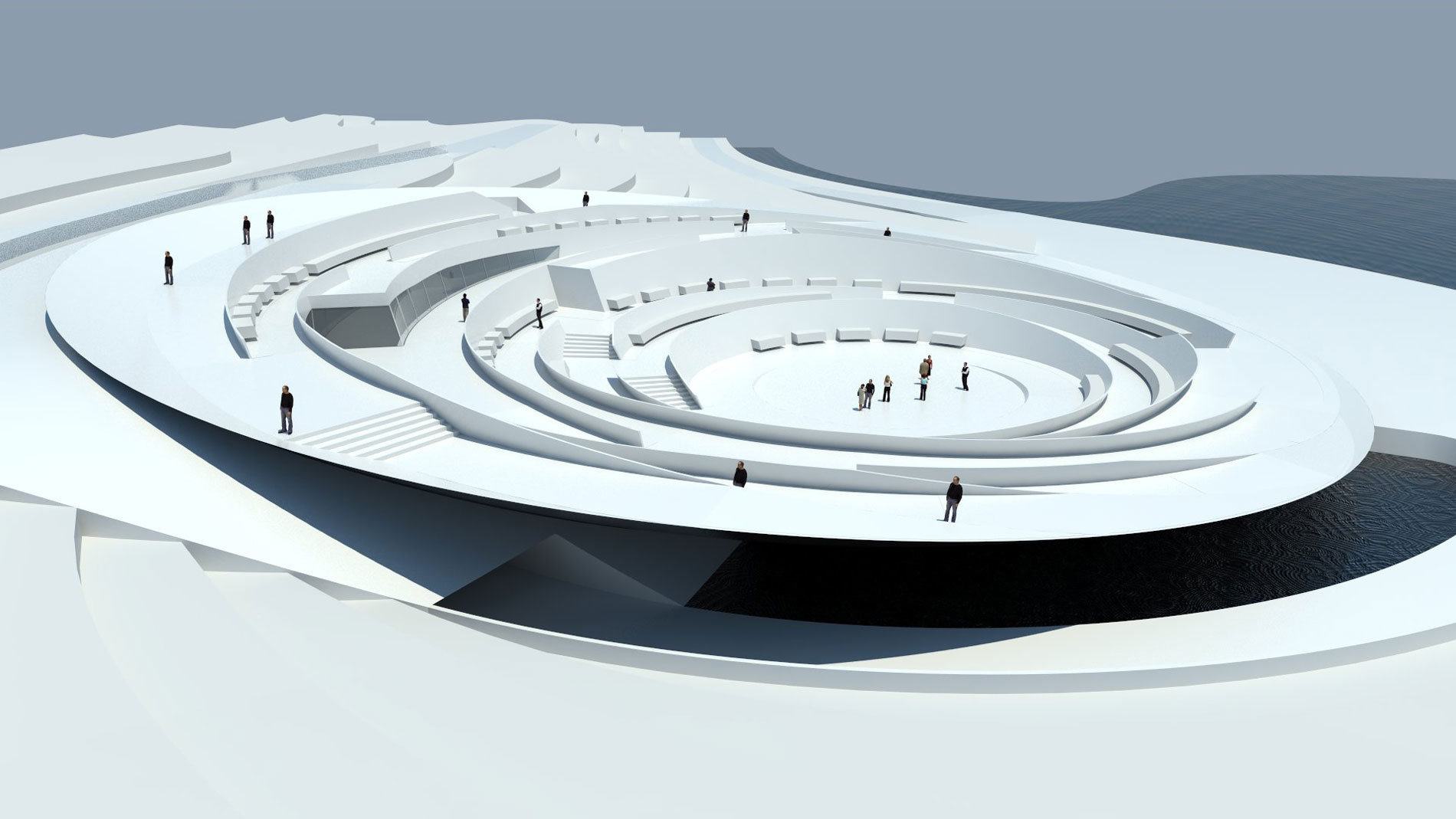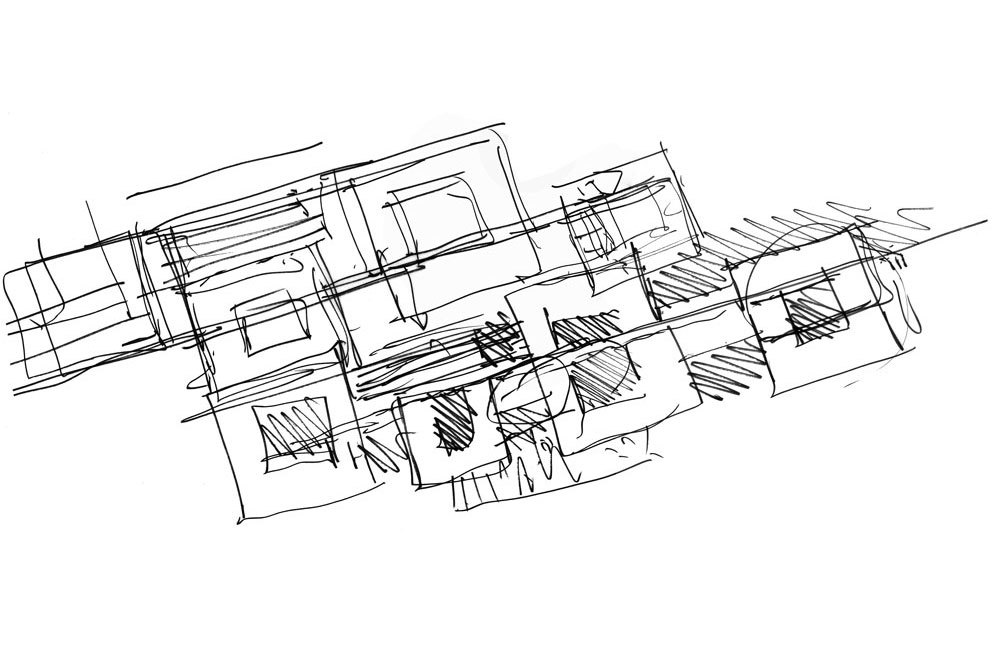 TAIYUAN BOTANICAL GARDEN
RESEARCH CENTER