Nature is the main actor in this project. All pavilions and the tower are floating above the landscape yet are strongly embedded. The footprint of the buildings is kept as small as possible with natural elements as integral part of the architectural quality. The spatial experience is intensified by carefully orchestrating the relationship between routes, thresholds and spaces. These contain a range of experiential qualities that add atmosphere and character to the site.
The steel lattice construction Expo Tower was designed not only as a light and airy structure, but also to use as little material as possible and still create an impressive object that offers a spectacular experience. The unconventional footprint with many point connections to the ground leaves the landscape undisturbed and nature passes through seamlessly.
The design for the Plant Pavilion creates a lightweight natural membrane from the exterior natural landscape to the greenhouse interior providing desired heat and humidity for rare and tropical species. Inside the dome big bodies of water and rocks are used for thermal storage, waterfalls for controlling humidity, and south facing glass walls maximize solar exposure to consume as little of additional energy as possible.
Address
Chengdu
China
Competition
03/2022
Gross floor area
22.541 m² (Main Pavilion)
1.919 m² (WHE Tower)
7.045 m² (Plant Pavilion)
3.498 m² (Park Exhibition Pavilion)
Site area
1.773.765 m²
Built-up area
295.121 m³ (Main Pavilion)
3.196 m³ (WHE Tower)
126.392 m³ (Plant Pavilion)
12.151 m³ (City Exhibition Pavilion)
Project manager
Sebastian Brunke
Ernesto M. Mulch
Project team
Sebastian Brunke, Nele Herrmann, Thomas Peter-Hindelang, Gregor Hilpert, Ernesto M. Mulch, Dušan Sekulić
Visualization
Toni Nachev
CONSULTANTS
Coordination
Yiju Ding
Structural engineering
Bollinger+Grohmann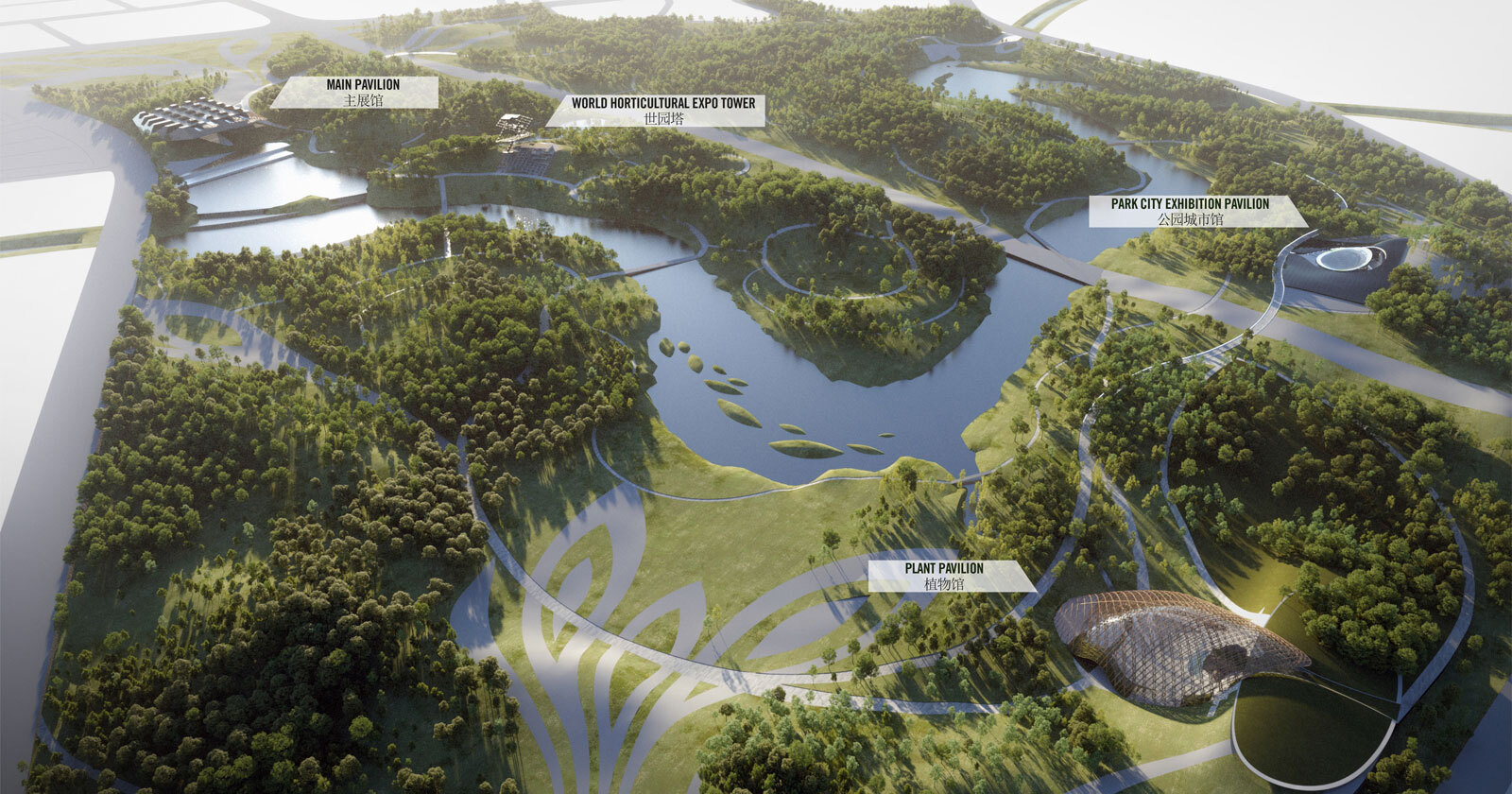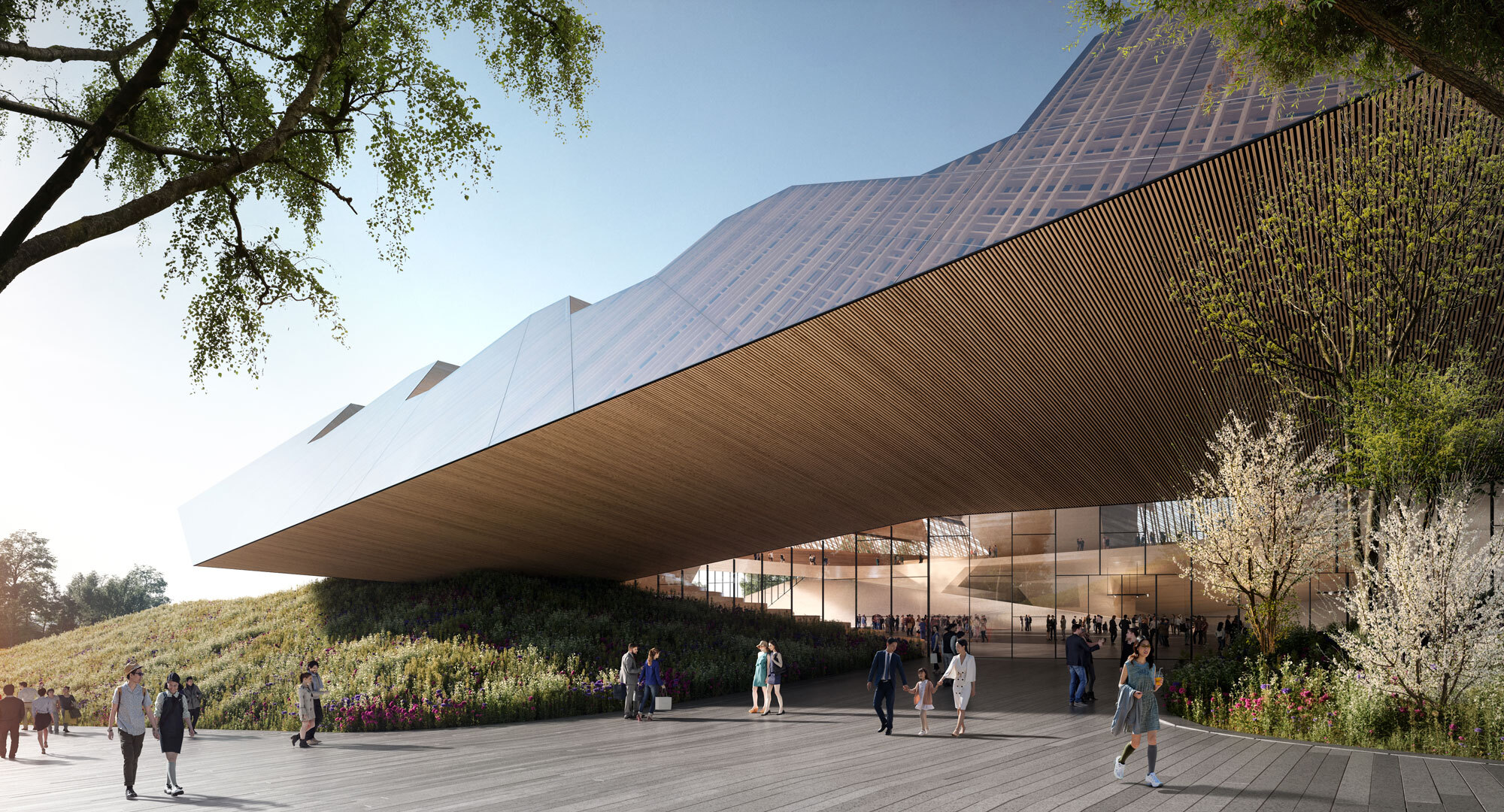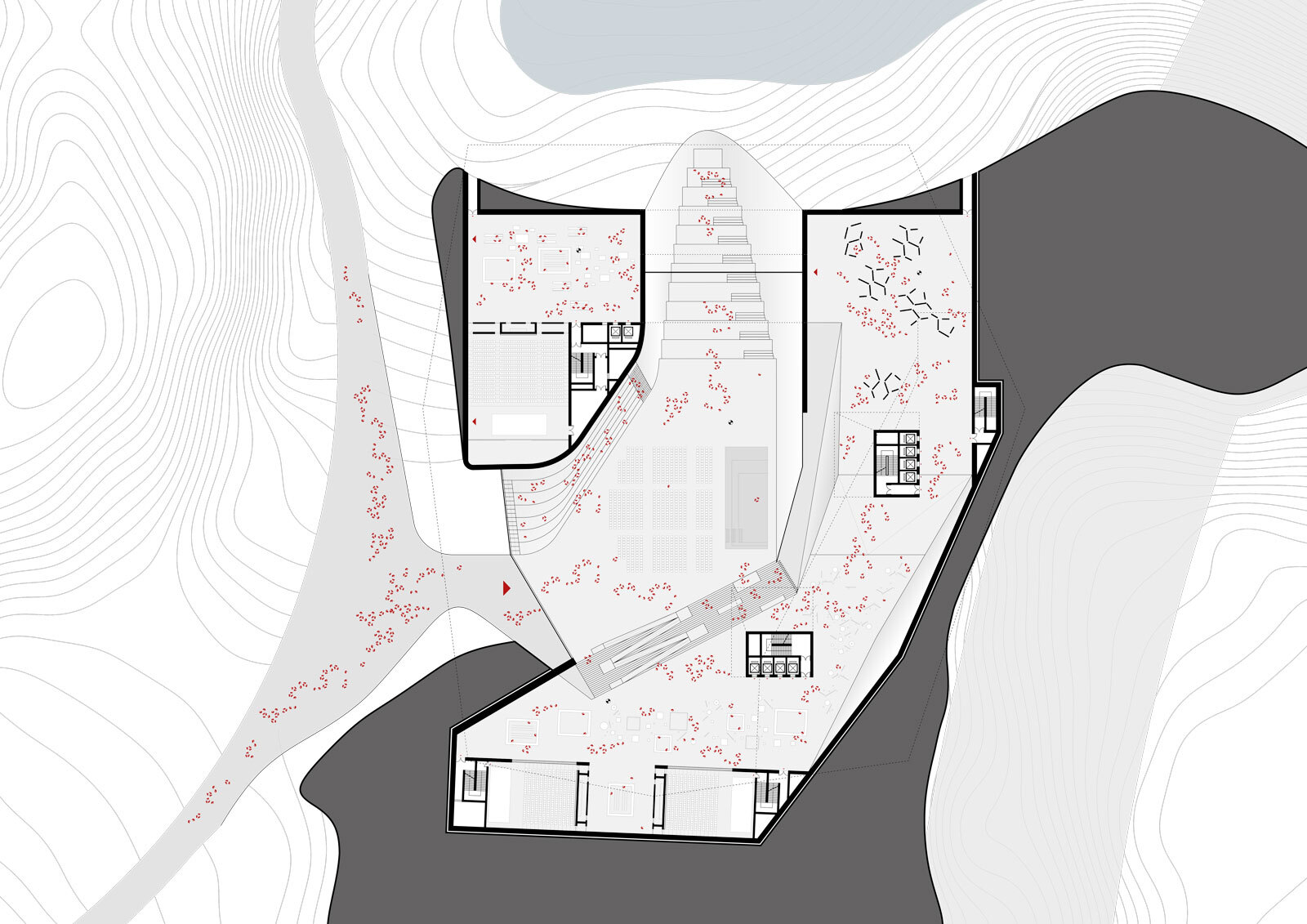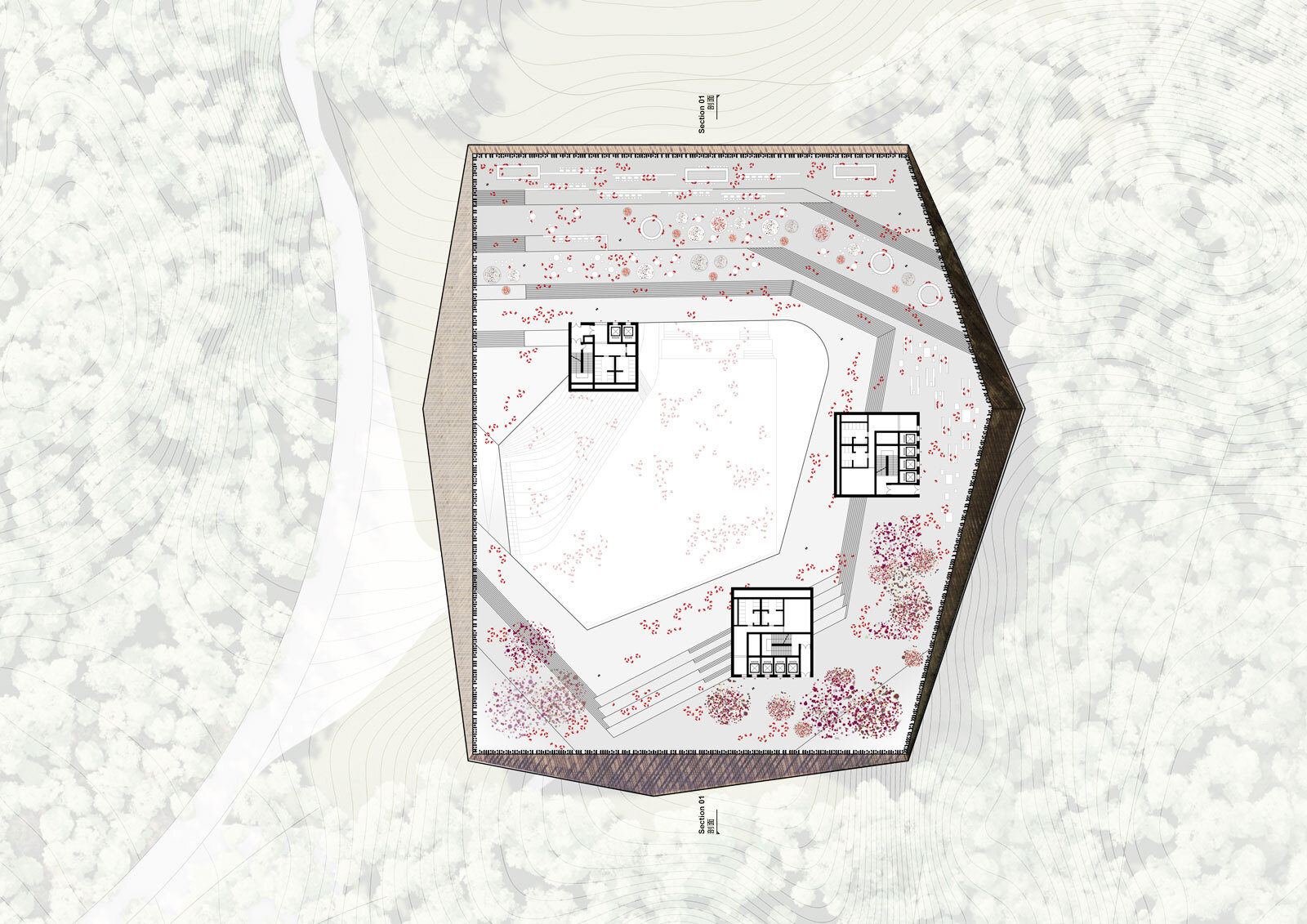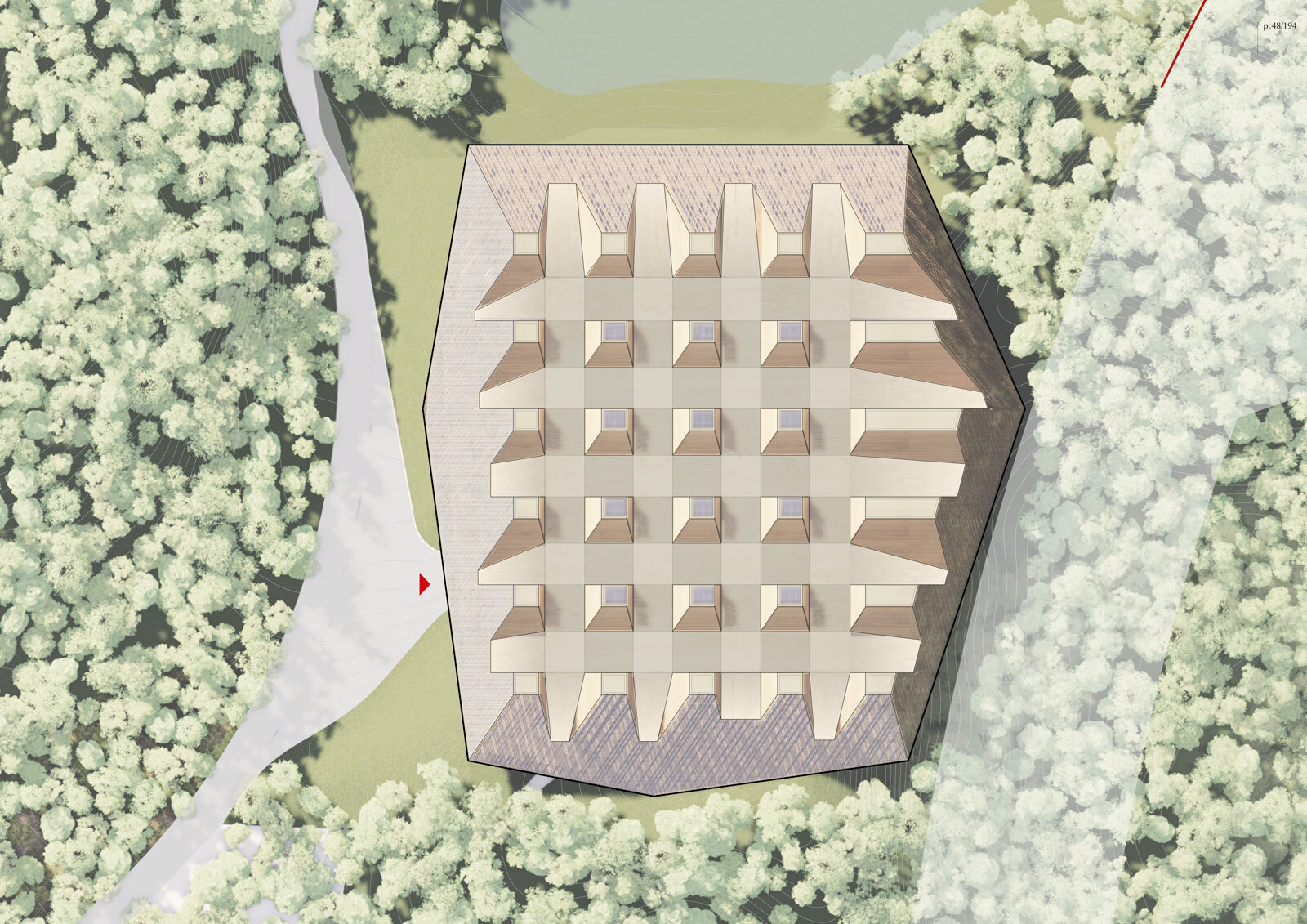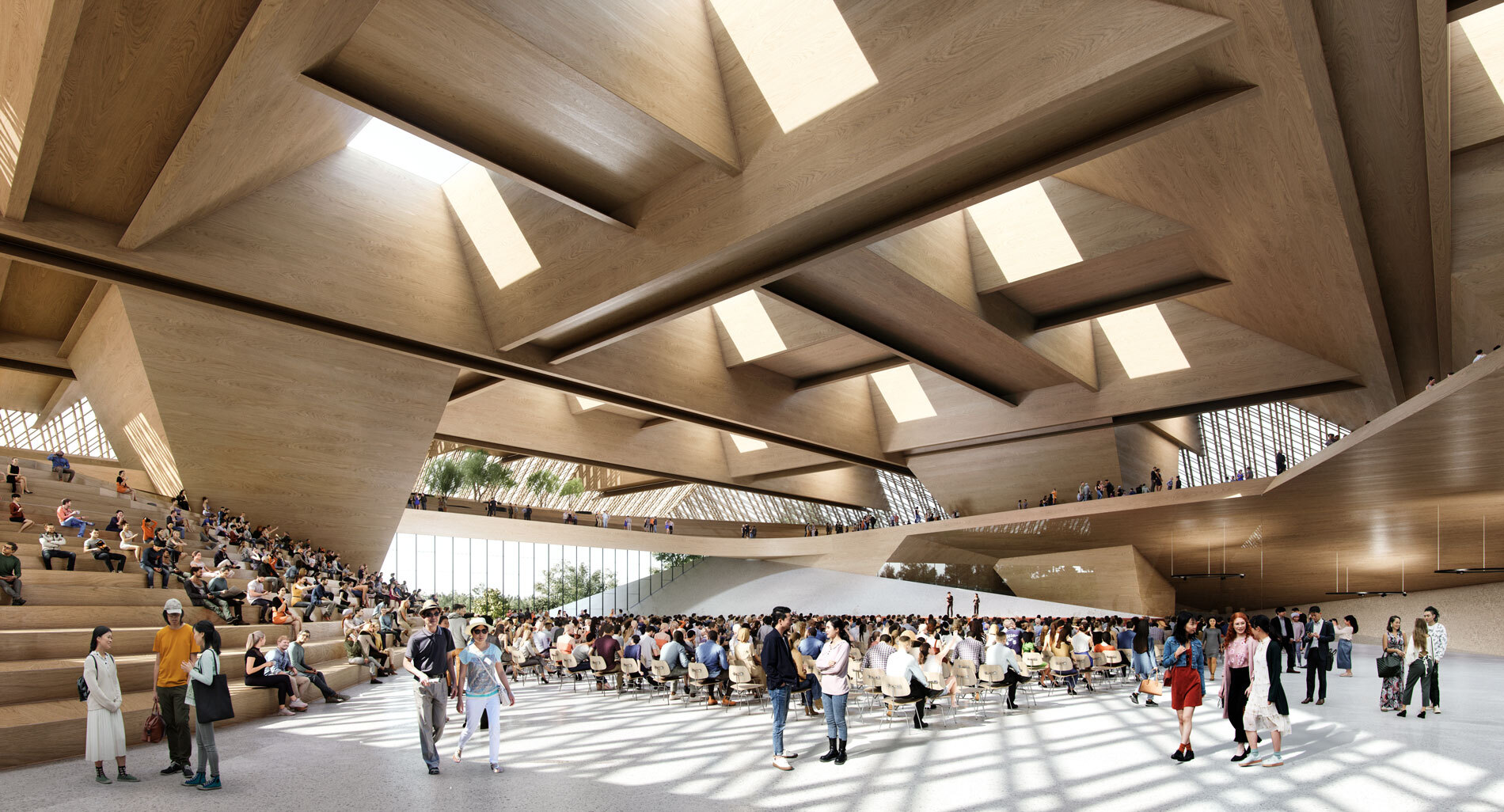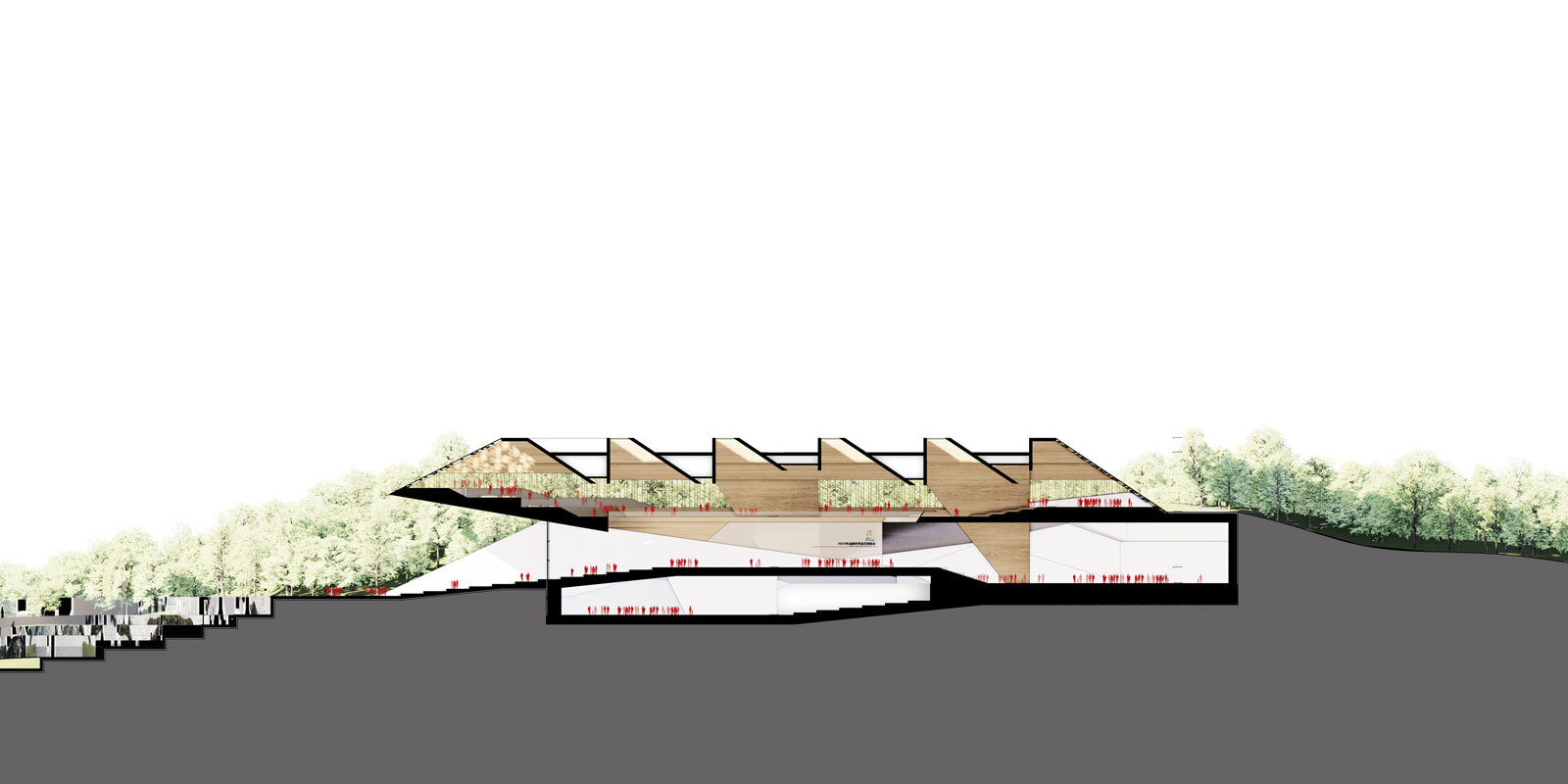 World Horticultural
Expo Tower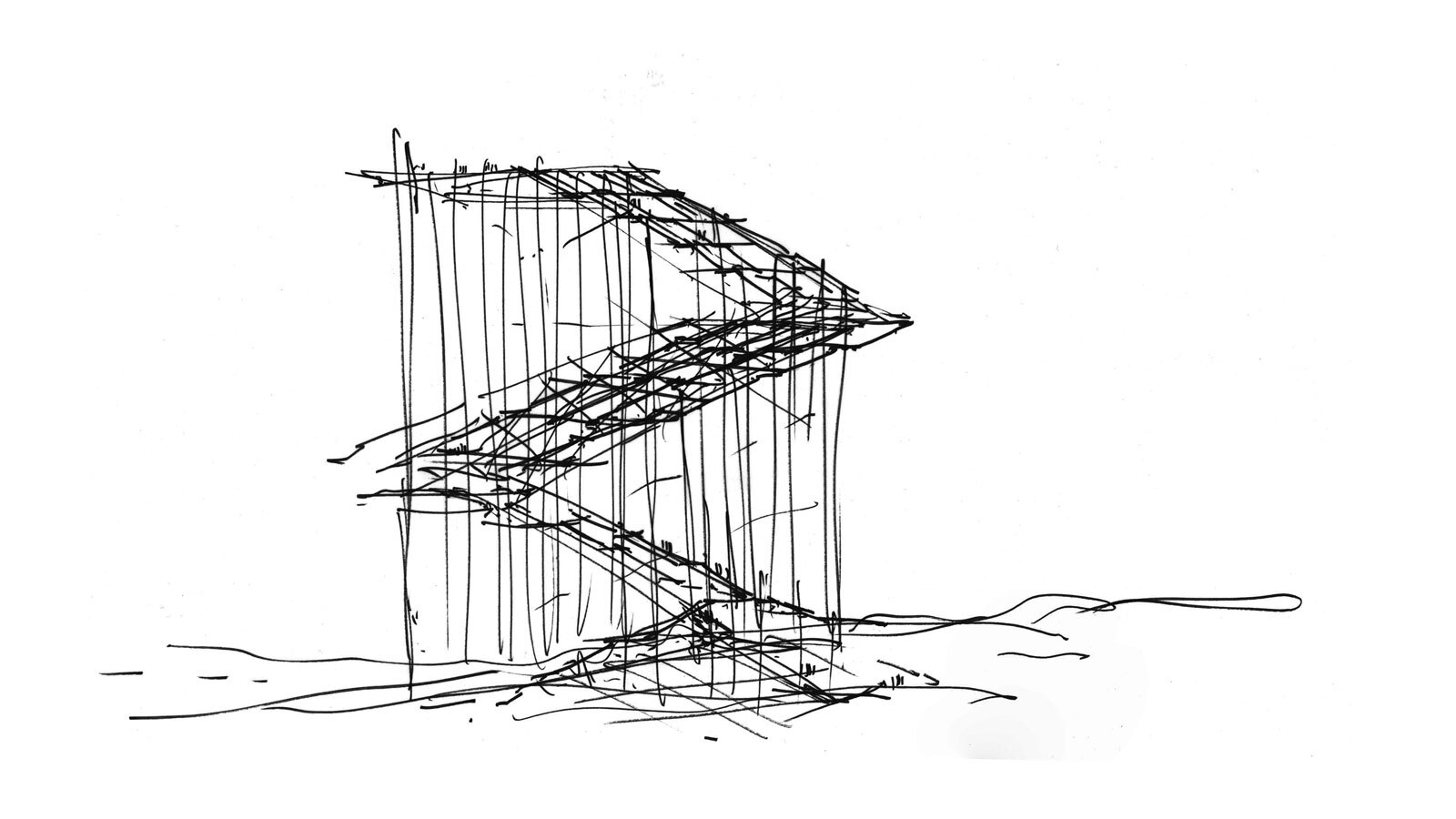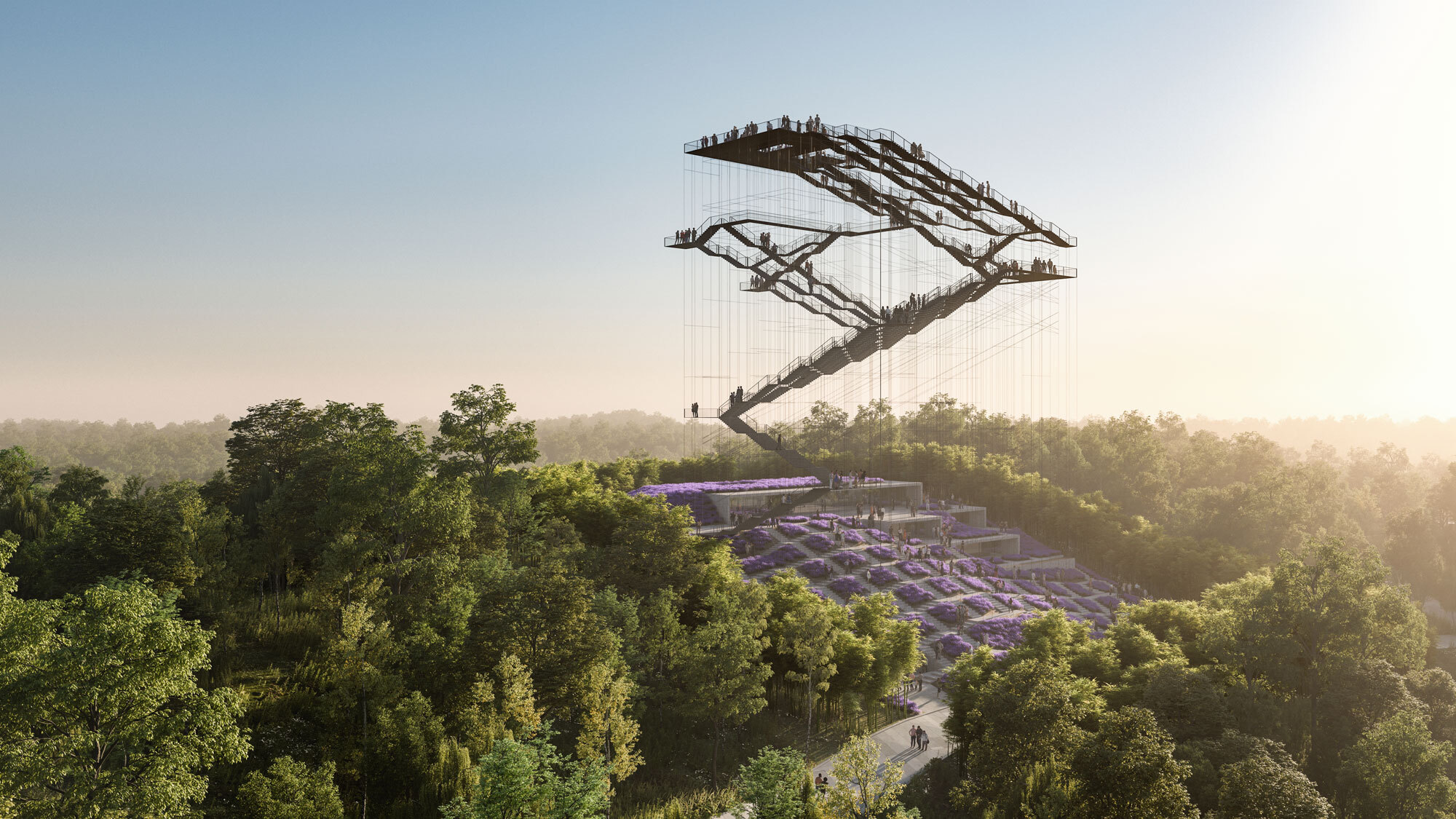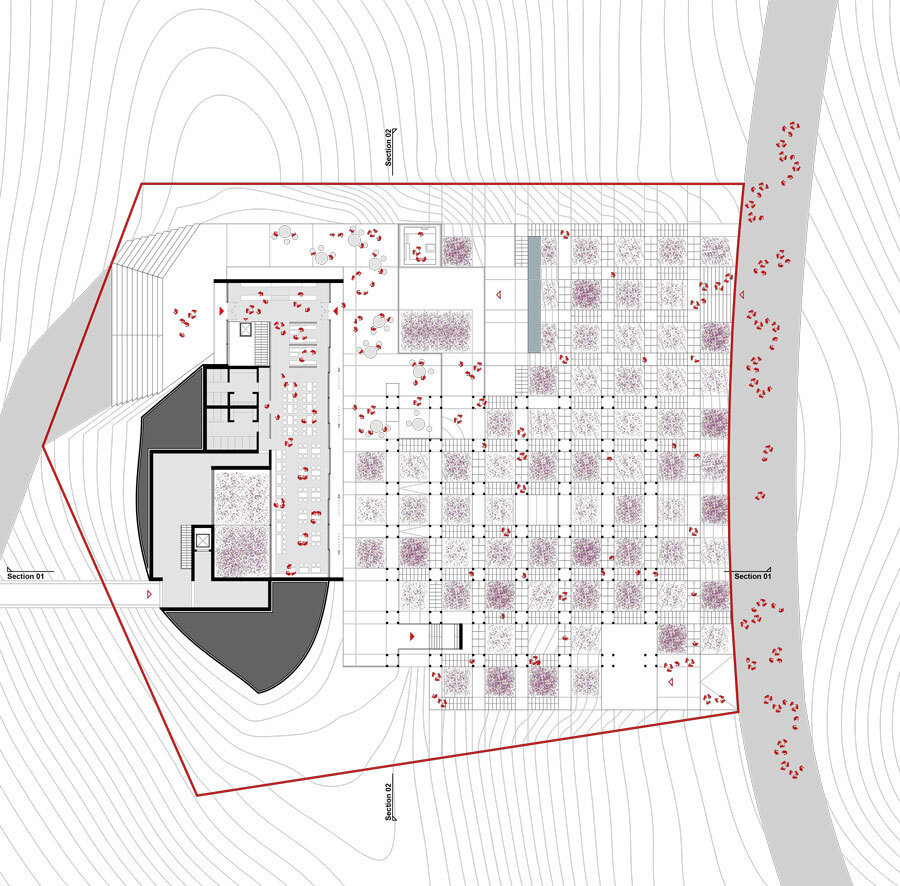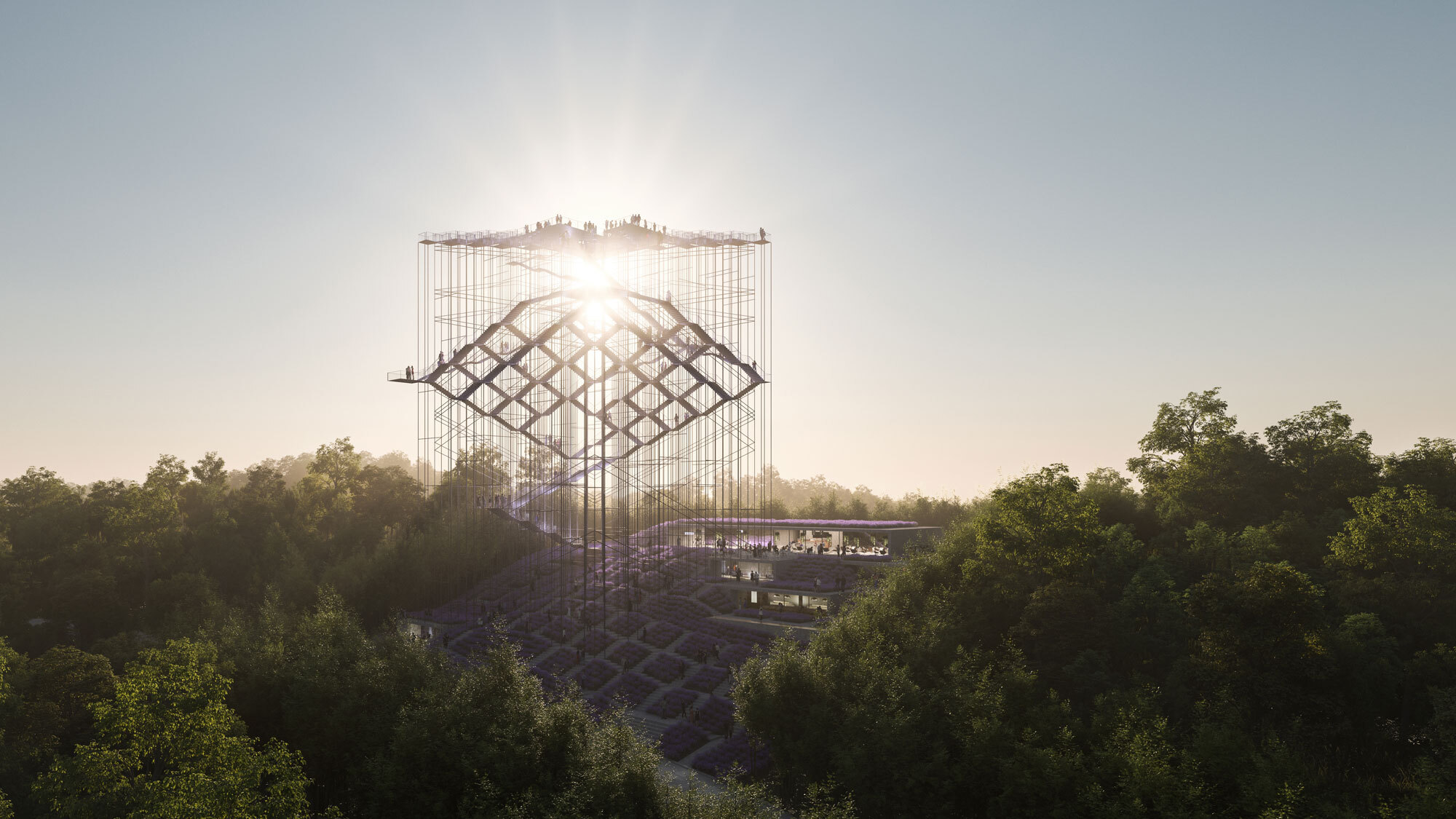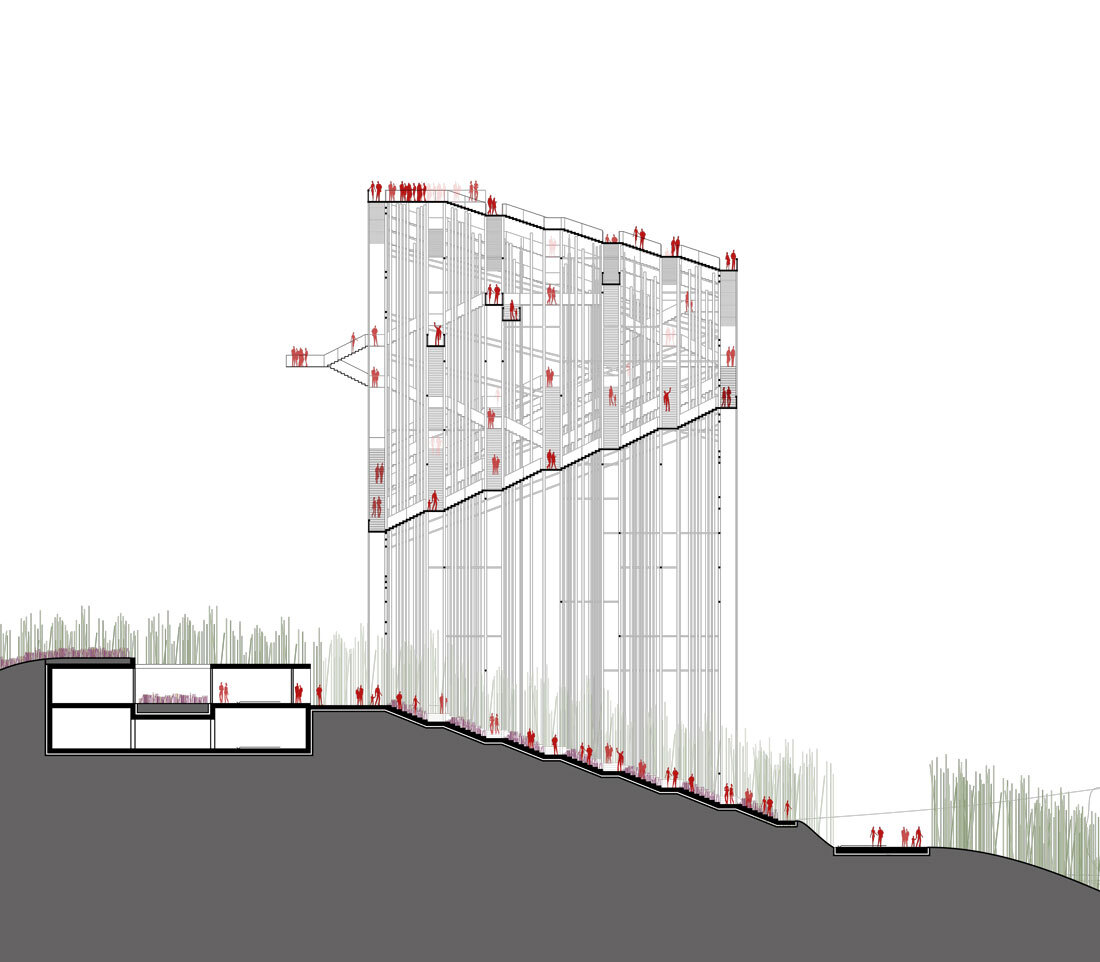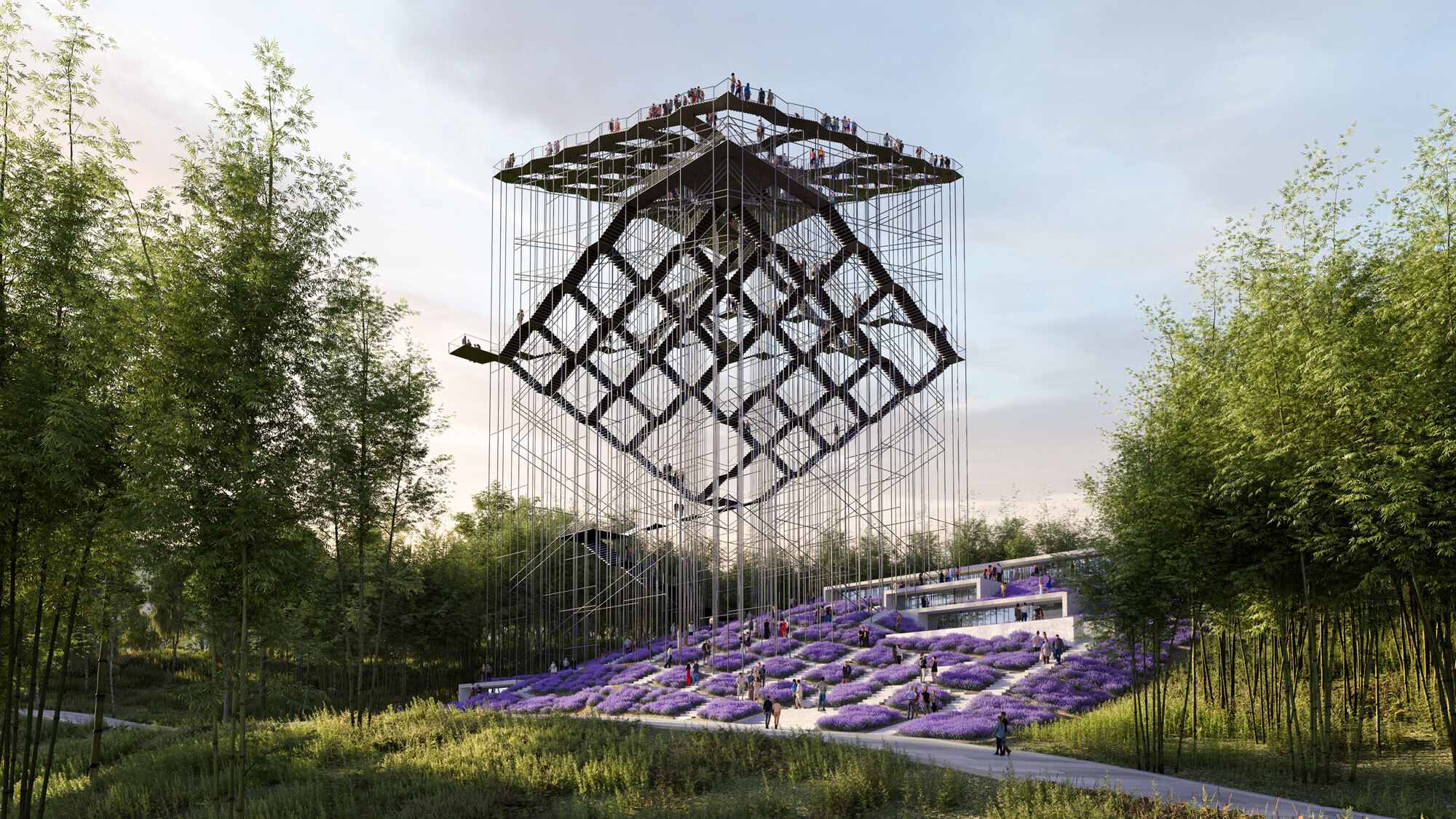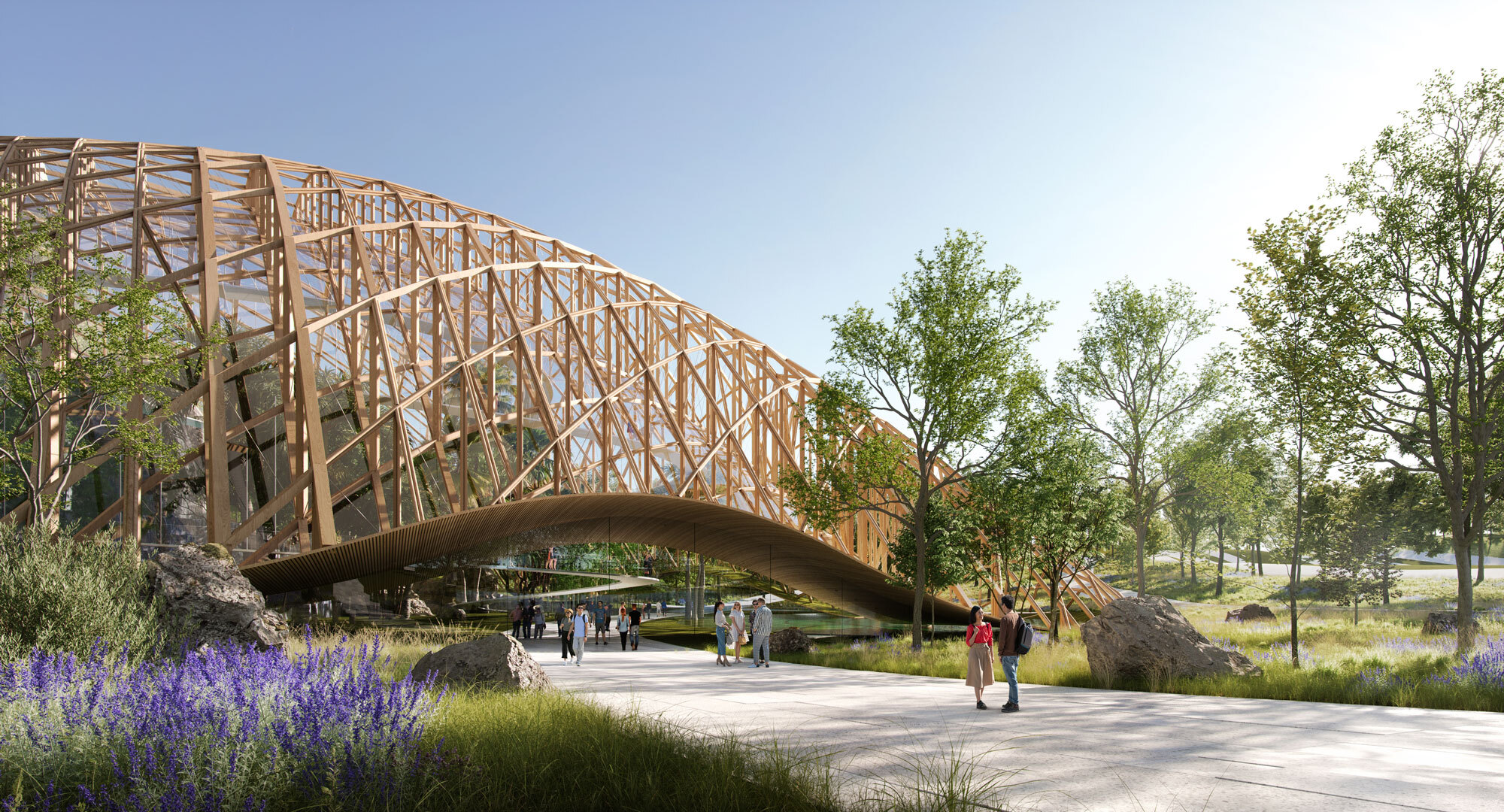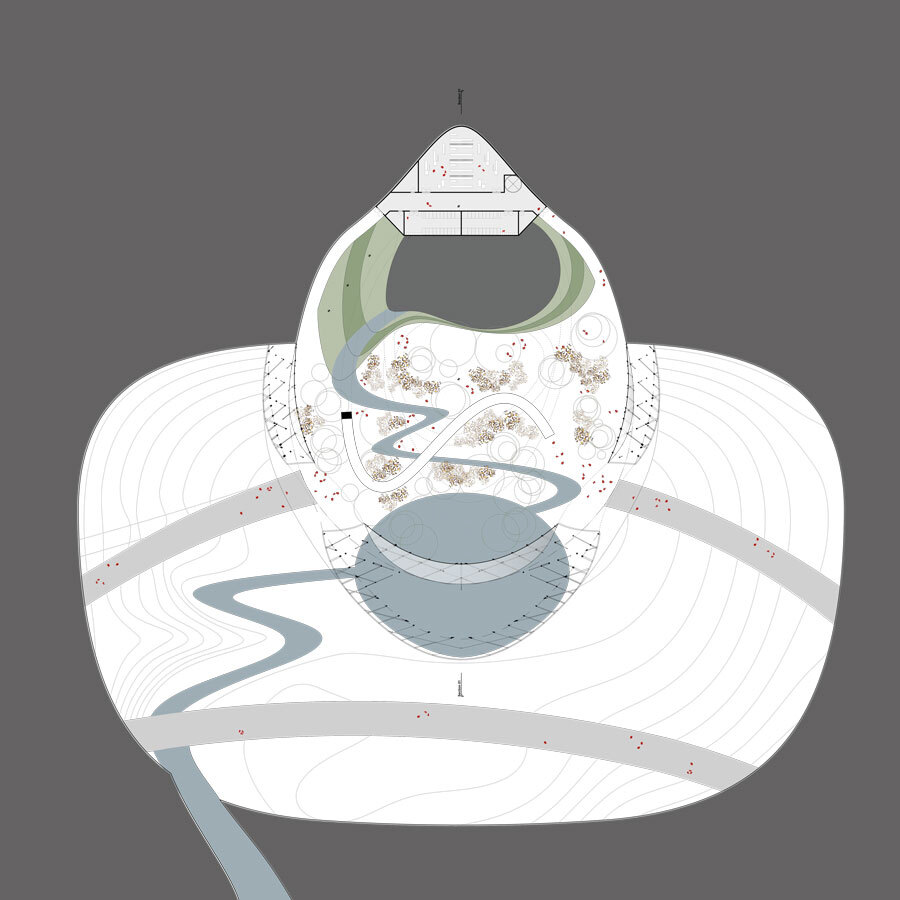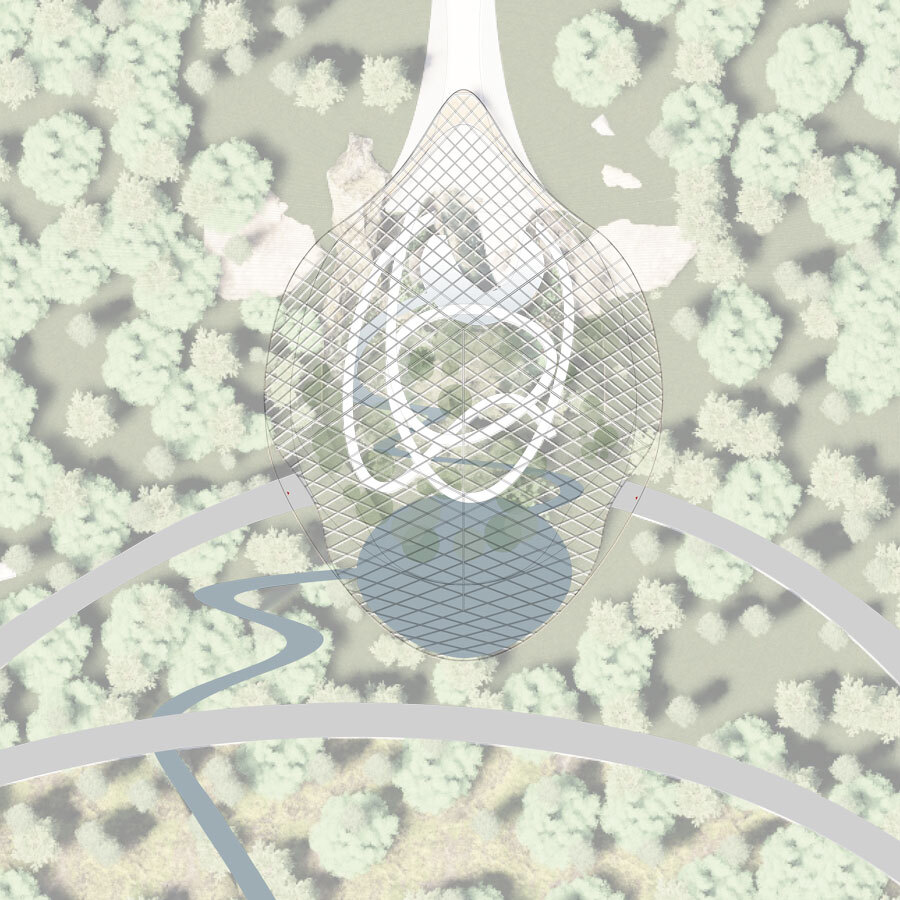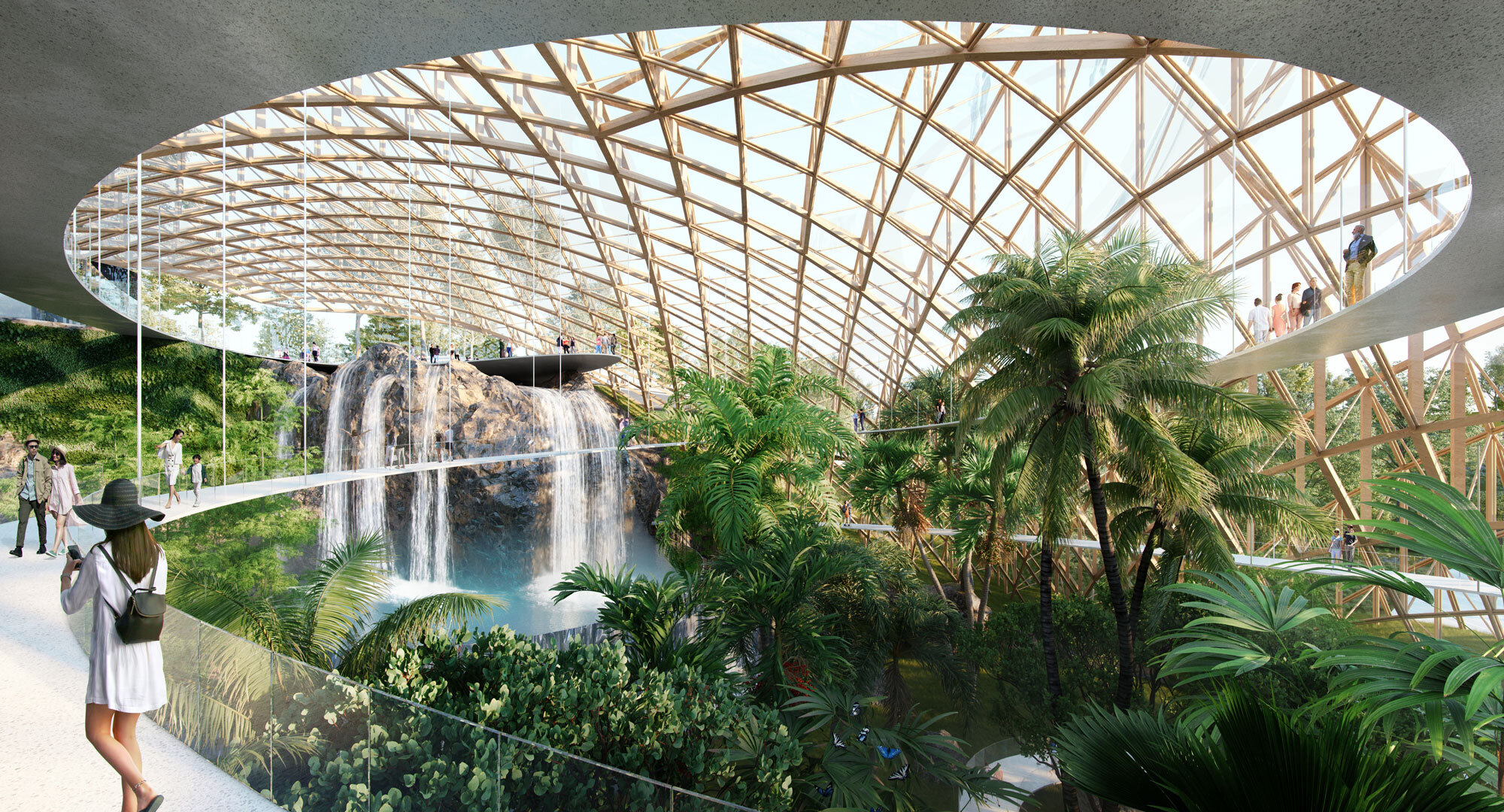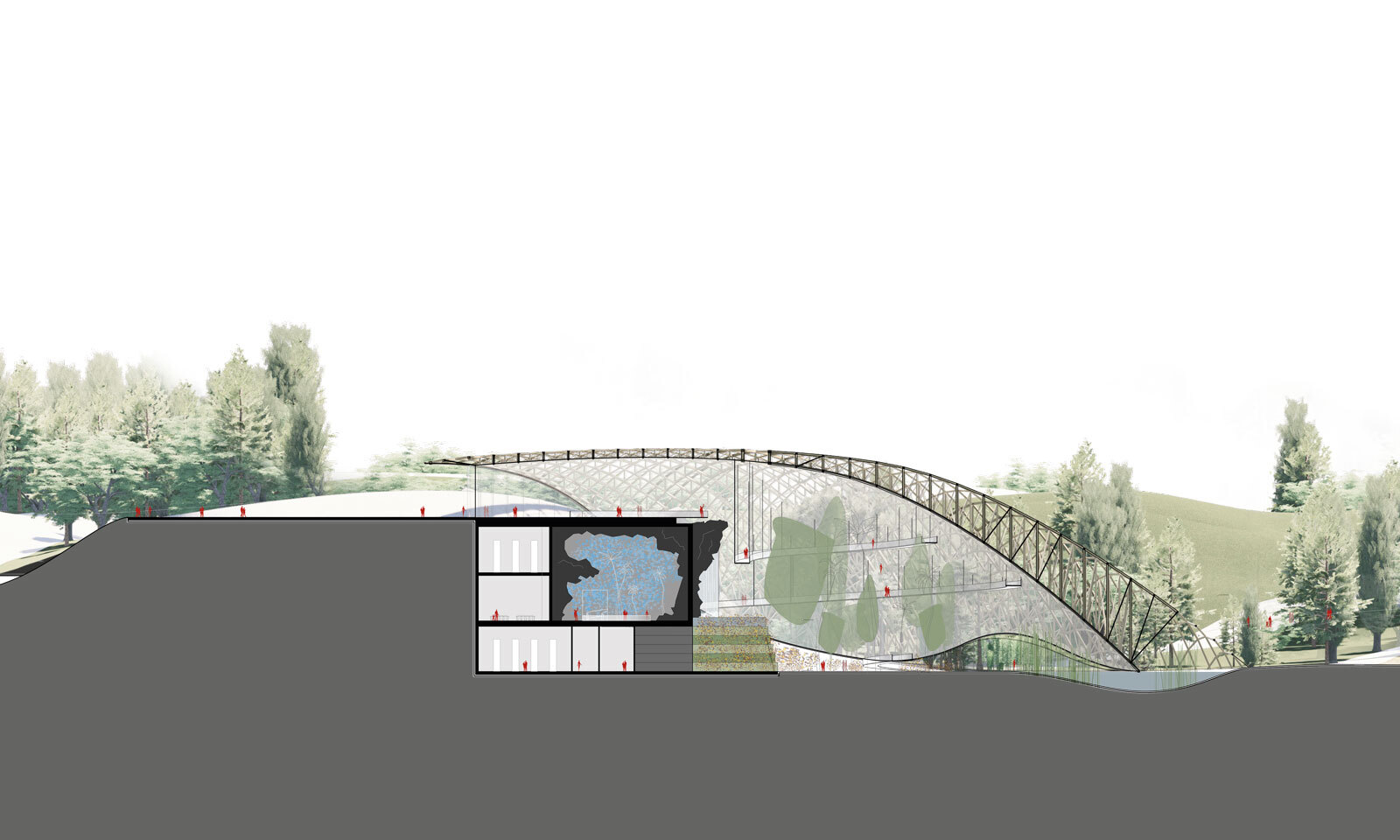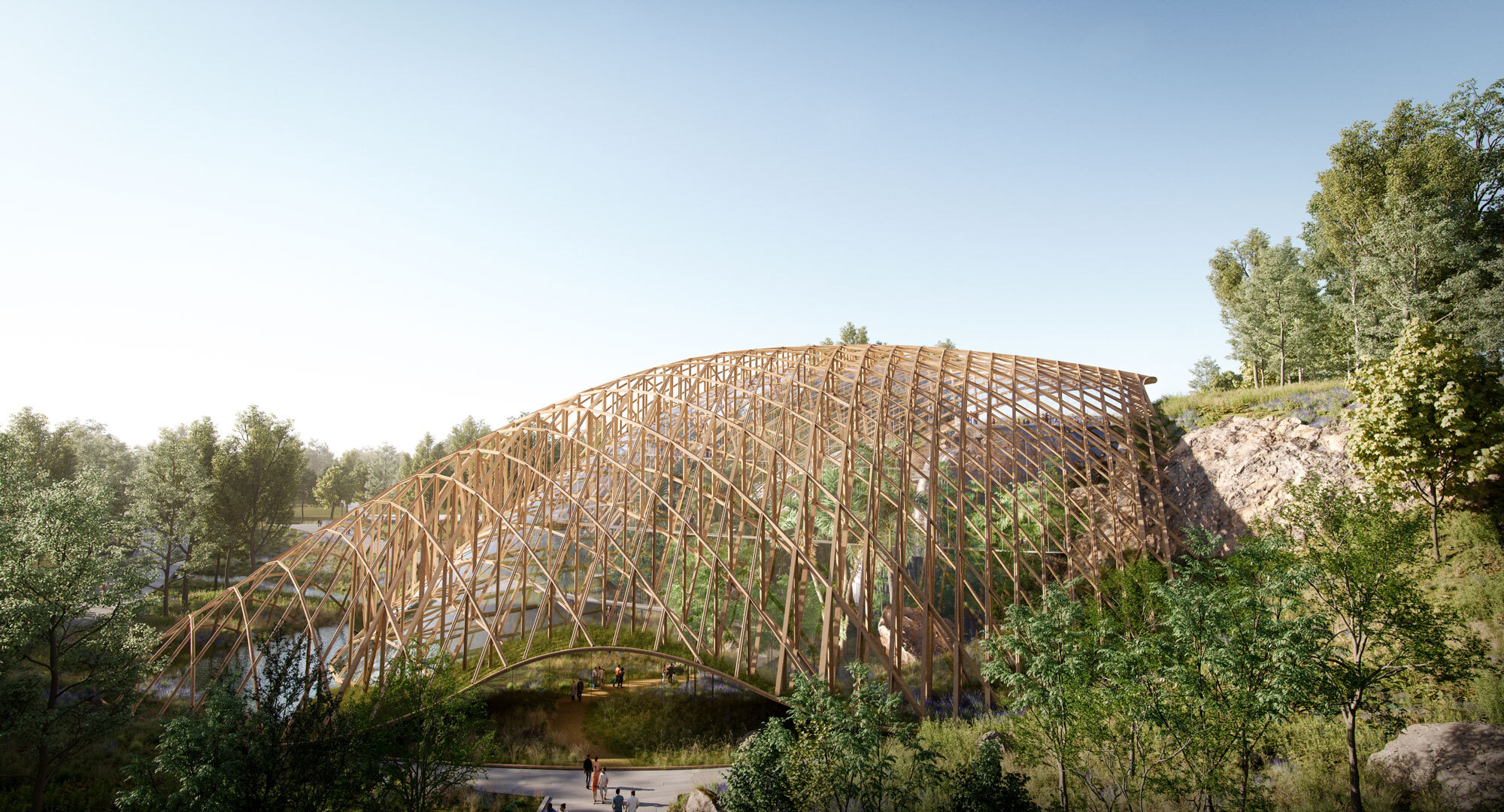 Park City Exhibition Pavilion