Between the city and the park
How urbanity and greenery are growing together in the housing development on the site of Vienna's North Station
The plot on the site of the former North Station offers the opportunity to integrate a generous green space into an area of housing in an urban setting. The location at the interface between the city and the park generates a range of living situations, each defined by the orientation of the individual apartment. Our reaction to this is to take two contrasting approaches to the design of the façade.
The balconies facing the city project from the building like open drawers. As well as offering protection from noise, dust and wind these also ensure a good balance between private and public. On the side facing the park, the layer of planted pergolas provides a very special form of open space. It continues the public green area onto the façade, intensifying its cooling effect in summer.
The bustling ground floor zone with its clear entrances, loading bays opening onto the street and leisure and restaurant facilities opening onto the park, anchors the complex in the urban grain. A wide passage opens the building to the city and encourages people to come together.
Competition
2nd Prize

Project manager
Sebastian Brunke
Project team
Martin Schneider, Julia Oblitcova, Dorota Wojciga, Thomas Peter-Hindelang, Toni Nachev
with
Thaler Thaler Architekten,
Ernst Niklaus Fausch Partner AG
Landscape design
rajek barosch landschaftsarchitektur
NEUES LEBEN
Gemeinnützige Bau-, Wohn- und Siedlungsgenossenschaft
wohnbund:consult
Büro für Stadt.Raum.Entwicklung
Hilfswerk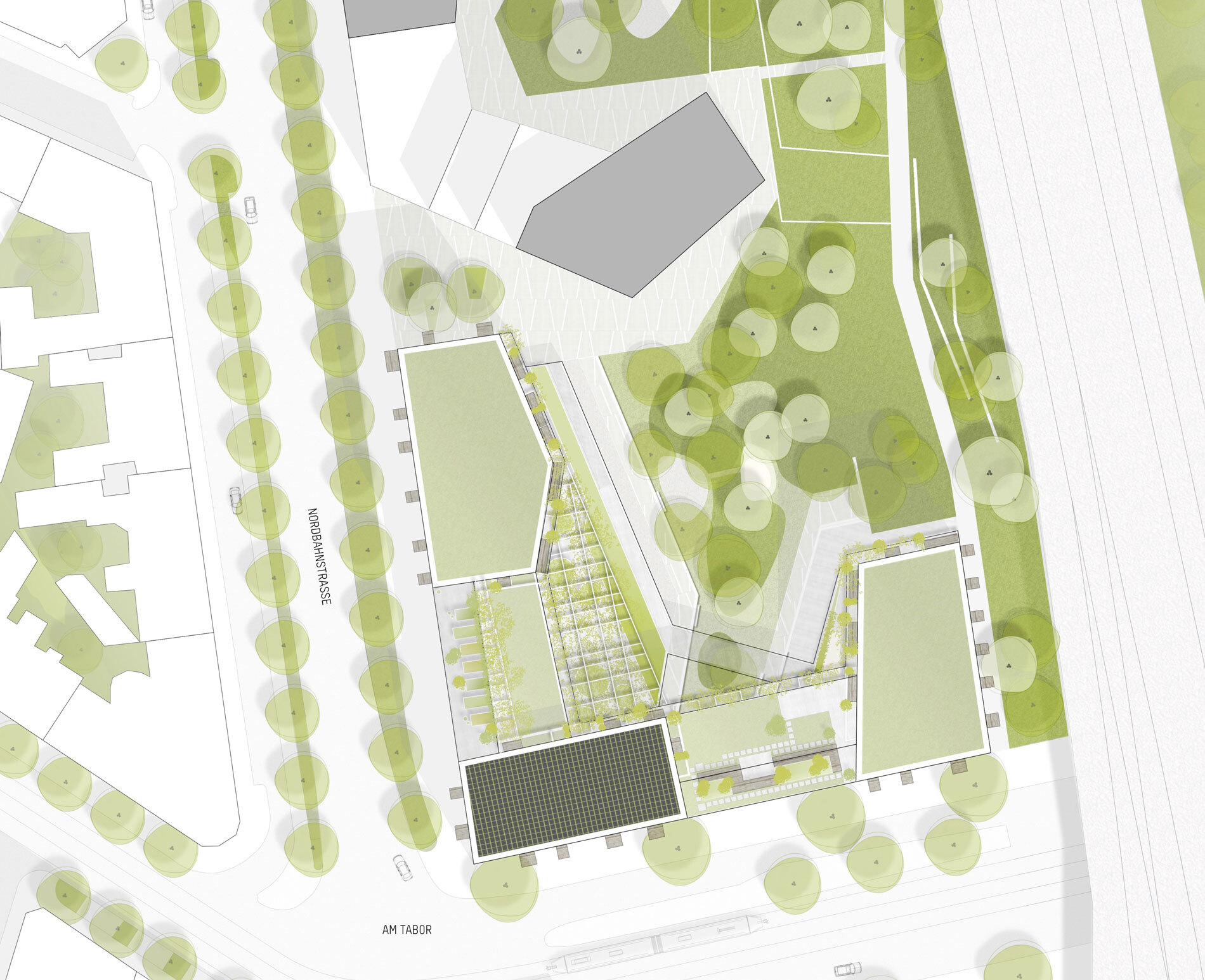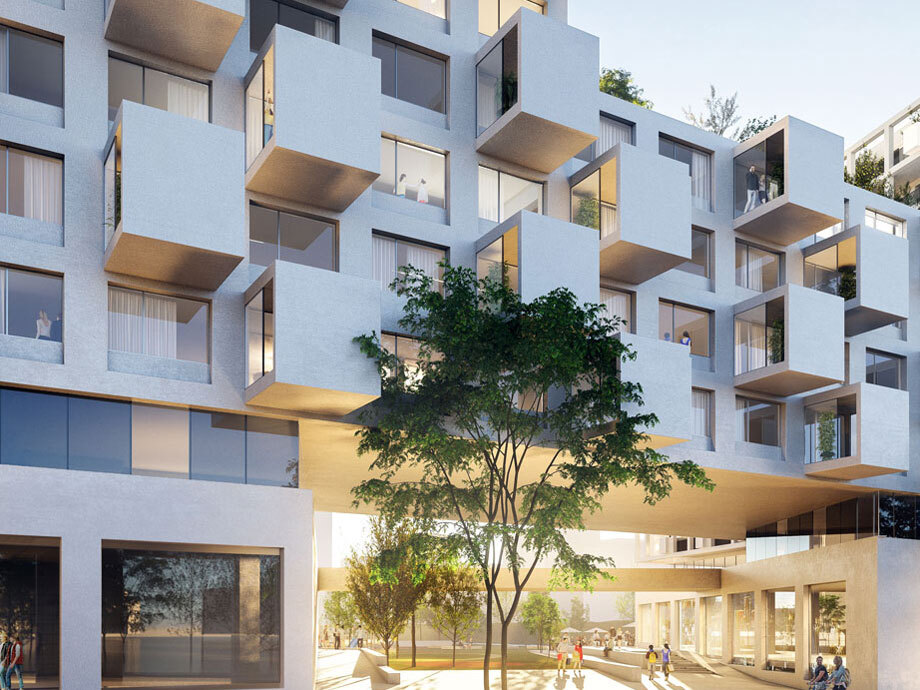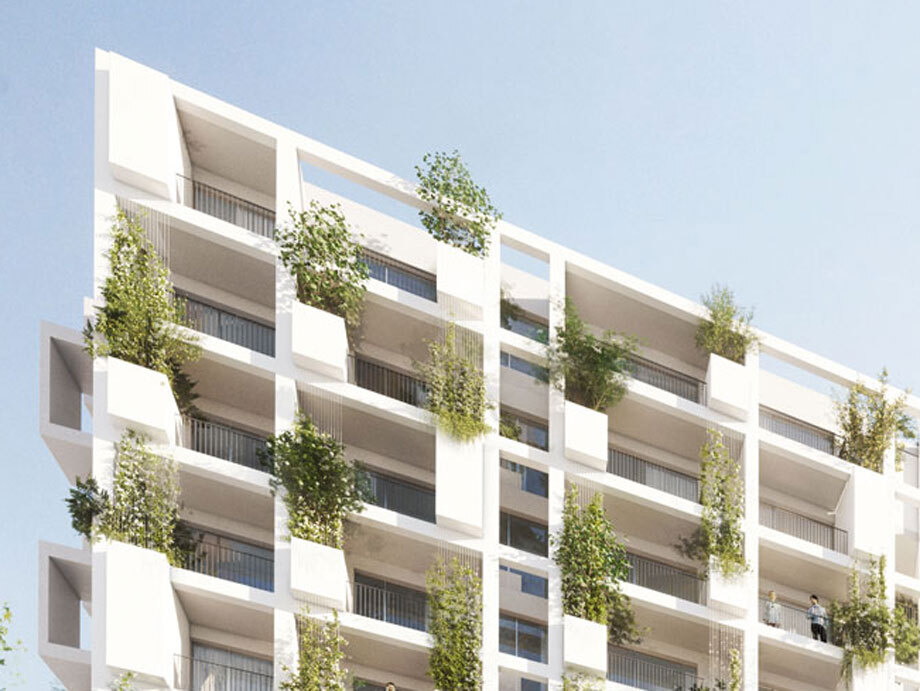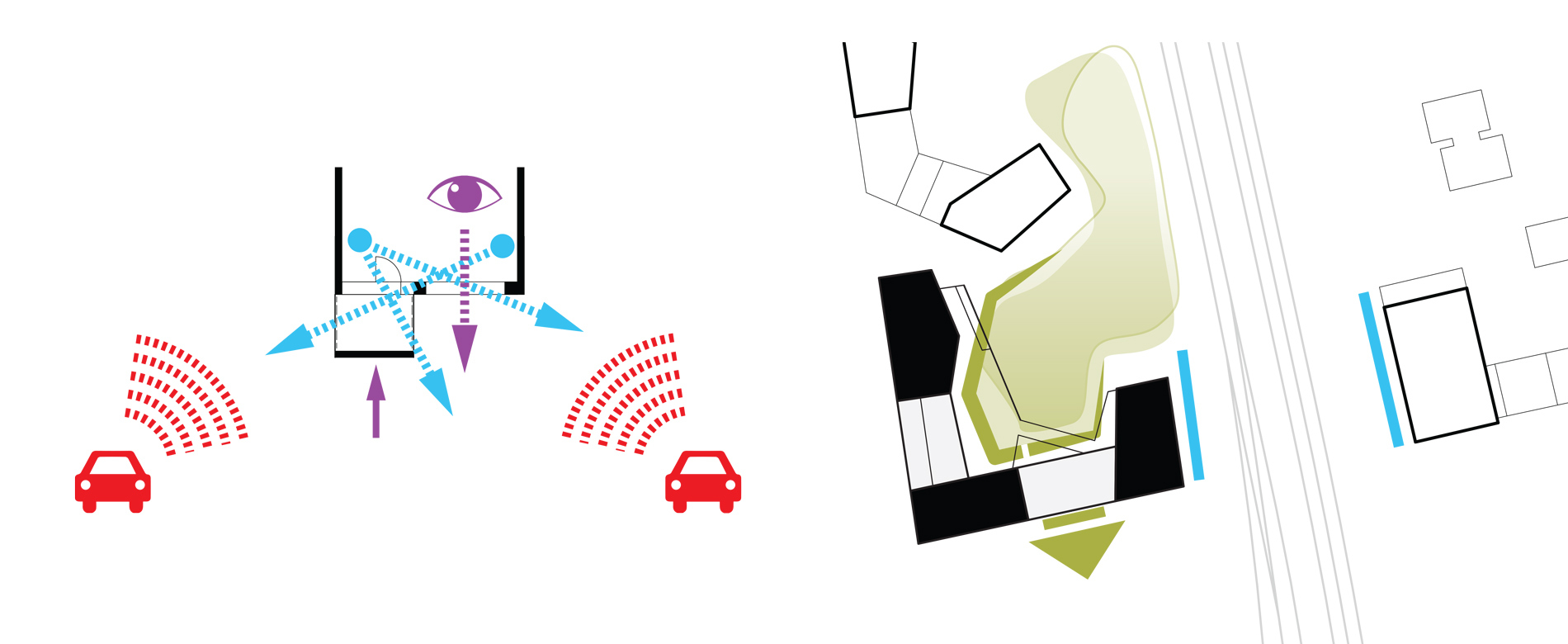 Façade to the city: Balconies
The fronts of the balconies are closed and their sides glazed. This enables one to see out without being seen.
Façade to the park: Vertical continuation of the green space
The open heart of the plot continues into the building, where it becomes a vertical park. A generous opening towards Am Tabor connects this open heart with the city and its people.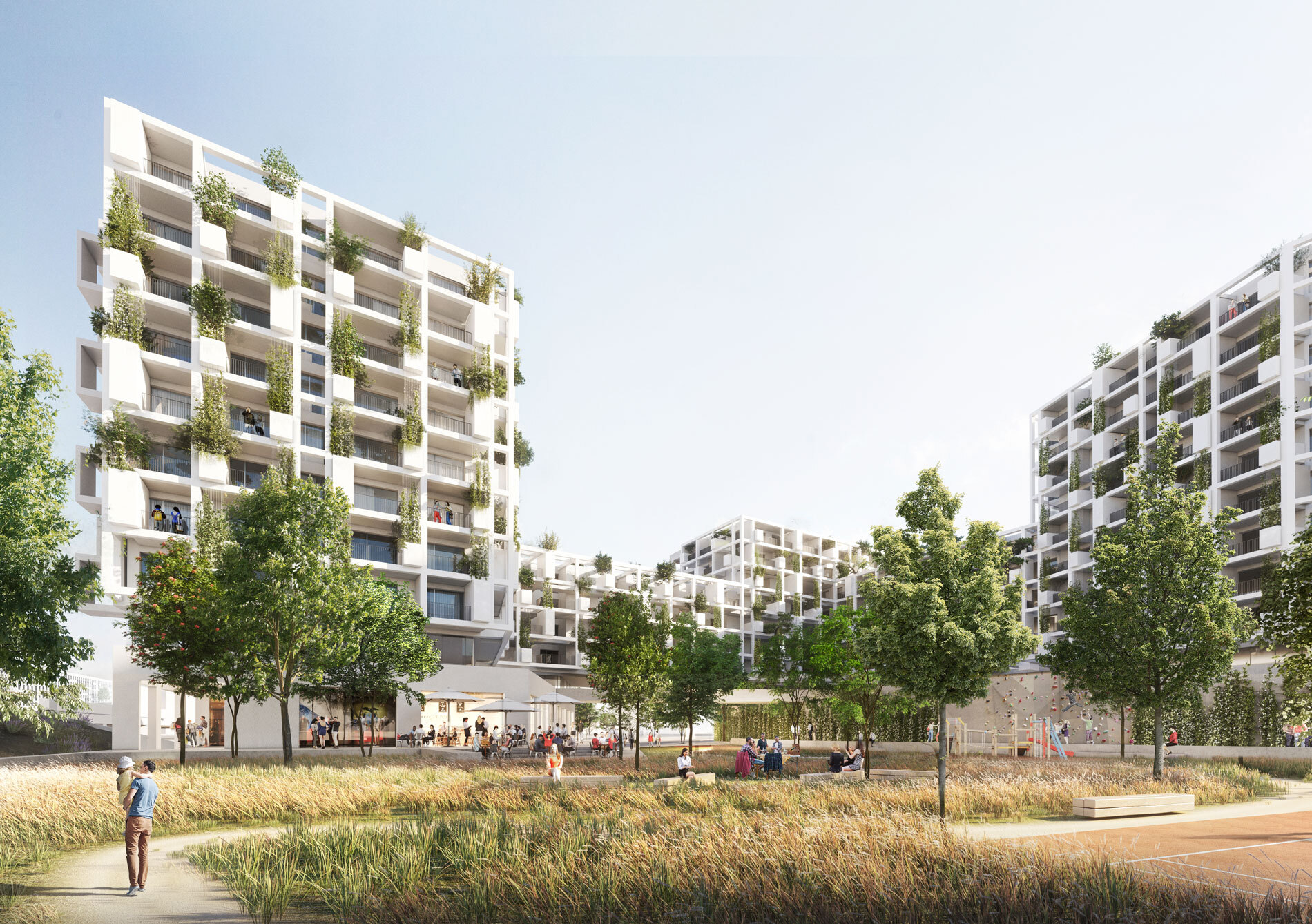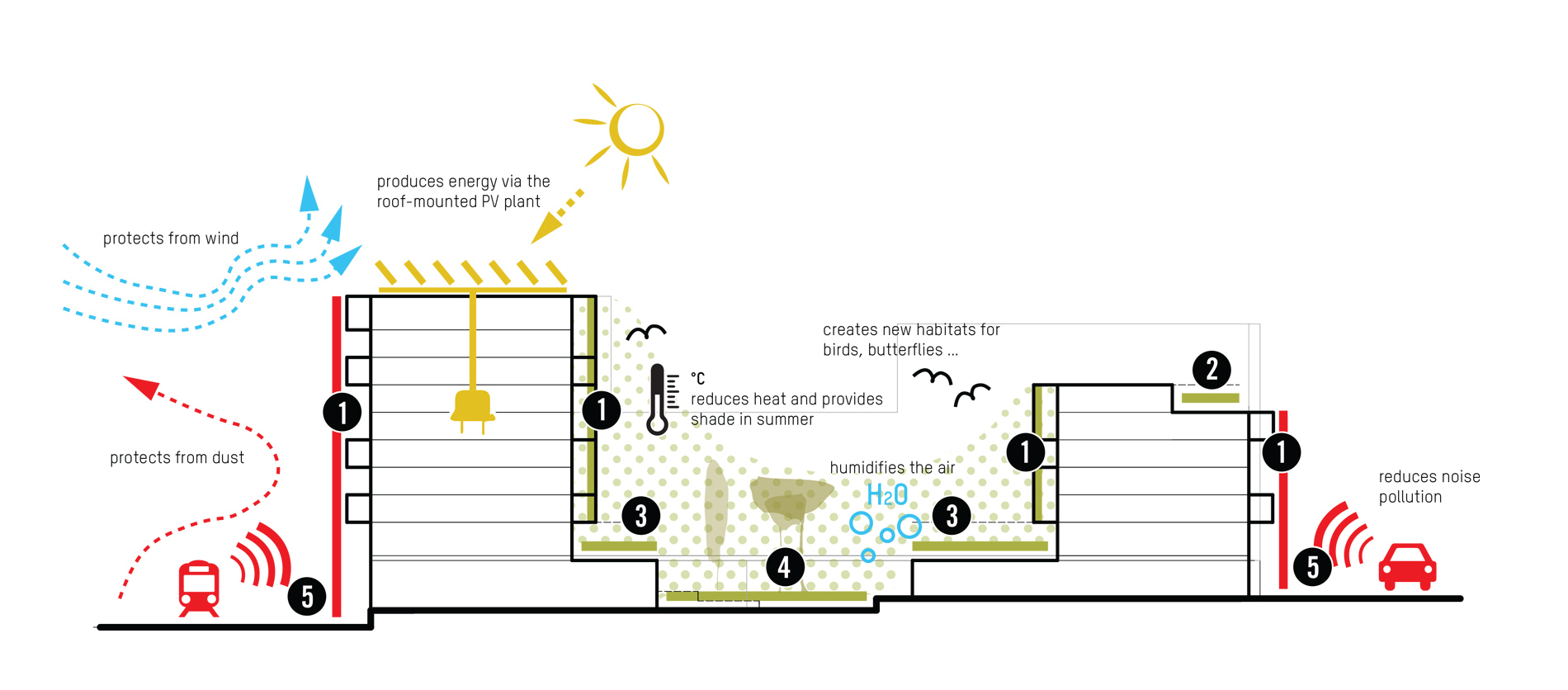 Urban ecology – Added value for residents
The urban edge with the protruding balconies protects residents from noise and creates privacy, while the vertical green façade to the park cools the building and removes dust from the air. The roofs offer space for CO2-neutral energy generation.
1 Private open space (balcony)
2 Semi-private open space (terraces on the buildings)
3 Open spaces for special uses (special housing)
4 Semi-public space
5 Public street