Georgina, Julian, Dick, Anne and Timmy. The Famous Five are individualists and each has a different talent. At the same time it is striking how strongly interconnected they are. Because as a team they share a common code that shapes their identity.
This principle of community defines the design for the quarter in one of Vienna's outer districts. The five buildings offer a loose mix of residential and communal space, shops, restaurants and a range of parking options. The zones between the buildings are suitable for a variety of communal uses, including play areas for children, a garden and atmospheric open spaces.
The grid structures that are placed in front of all the façades also act as trellises for climbing plants. The same applies to the pergolas that connect the buildings at two levels and create additional areas of greenery. As a result, the quarter becomes a green urban oasis in which the community can flourish.
Address

Quartier an der Schanze
1210 Wien
Competition
2019 [1st prize]
Start of planning
March 2020
Start of construction
06/2021
Completion
04/2023
Floor area
10.500 m²
Construction volume
15.118 m²
Site area
5.173 m²
Height
12 - 33 m
Number of levels
EG + 8
Number of basements
1

Project manager
Sebastian Brunke
Project team
Julia Oblitcova
Martin Schneider
with
Rüdiger Lainer+Partner
Expanded Design
Architekt DI Dr Andreas Rumpfhuber
Landscape design
Carla Lo Landschaftsarchitektur
wohnbund:consult
Büro für Stadt.Raum.Entwicklung
CONSULTANTS

Structural engineering
Toms Ziviltechniker GmbH
Building physics
Toms Ziviltechniker GmbH

Client
"Neue Heimat" Gemeinnützige Wohnungs- und Siedlungsgesellschaft, Ges.m.b.H.
EBG Gemeinnützige Ein- und Mehrfamilienhäuser
Baugenossenschaft reg. Gen. m. b. H.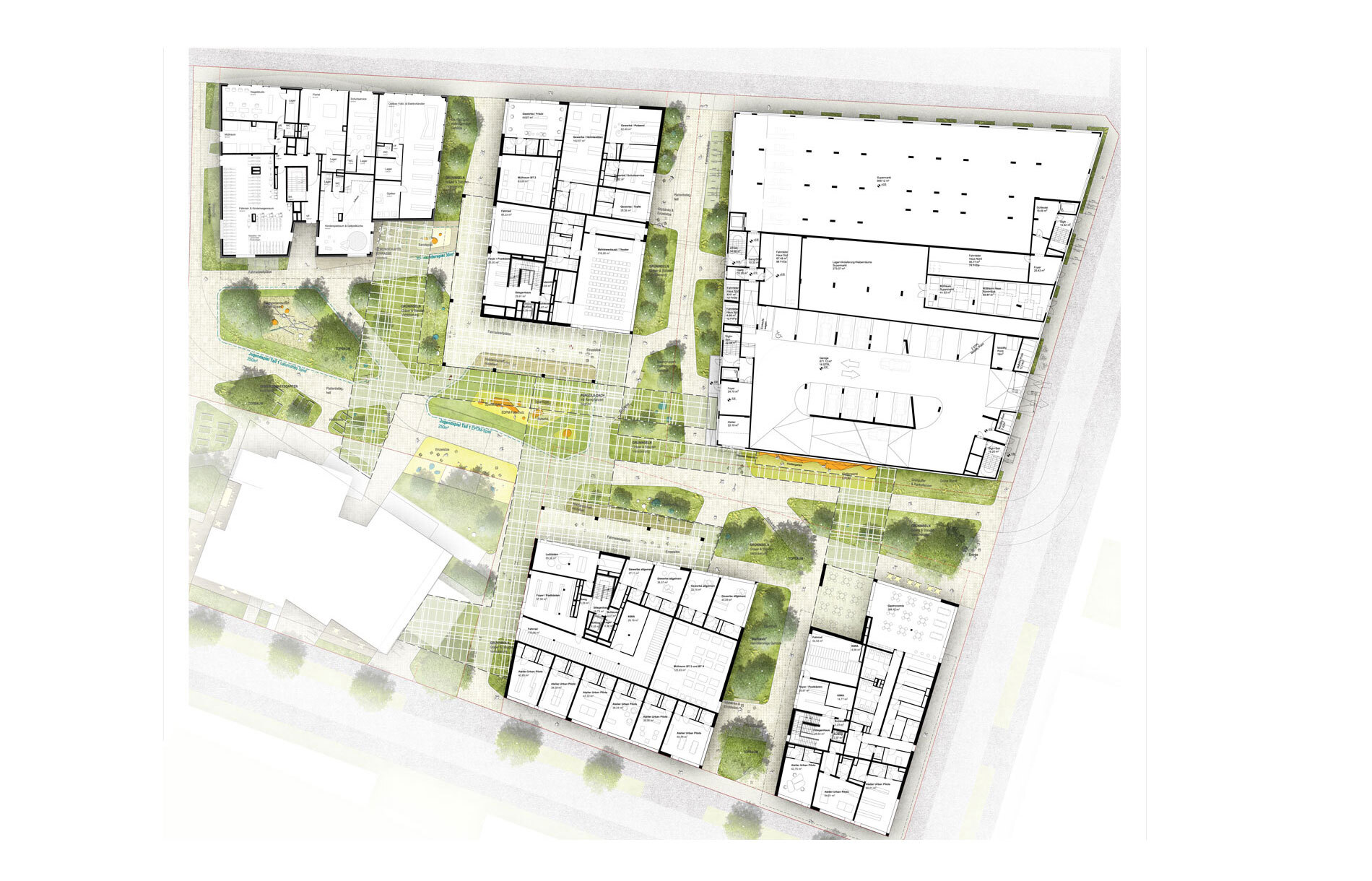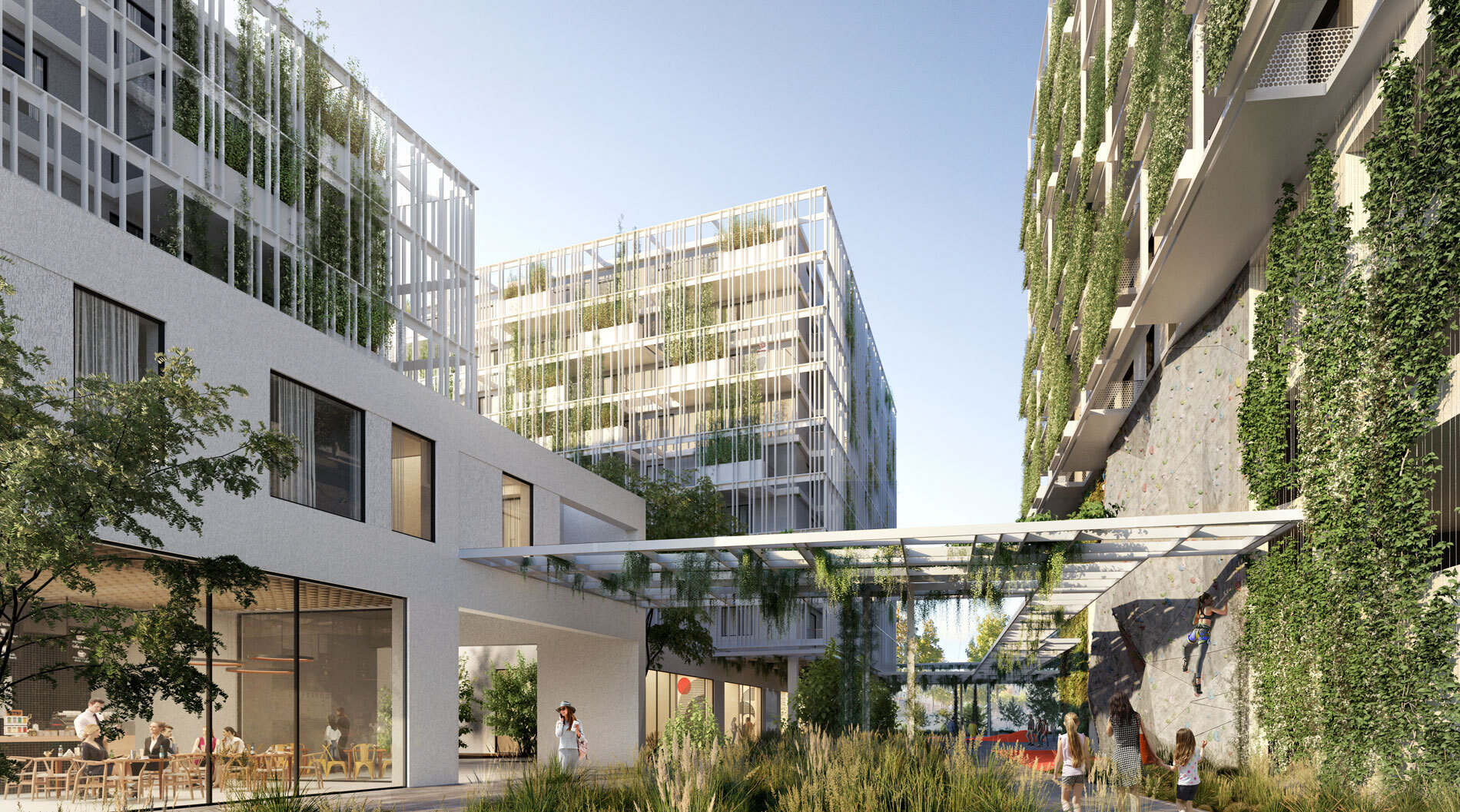 Community is when many become one.