The final example is also still under development but it offers the clearest demonstration of the ecological paradigm change that is currently taking place. DMAA was invited to develop a concept for the reuse of the site of a former brickworks, which is adjacent to an area of woodland not far from the centre of Fürstenfeld.
The spatial programme envisages a range of uses related to the subject of "The Agriculture of the Future". The elements that are to be developed include demonstration glasshouses, a market place, a congress centre and a training facility for the next generation of agricultural and forestry experts.
However, alongside the concrete formal articulation of the individual volumes, the project also focusses on an urban planning approach that can be described as 'the green urban district'.
DMAA has chosen to reject the classic "European grid", in favour of the decentralised organisation of the buildings in clusters, combined with a largely car-free mobility concept, in which nature becomes the central, communicating motif of the built intervention. The quality and scale of this new green space justifies the concentrated, high-rise development of a vertical farming facility, which is energy-autarkic due to the use of solar and wind energy and extracts the humidity required for watering the crops from the air.

Afforestation Area for
Research, Food Production
and Recreation Development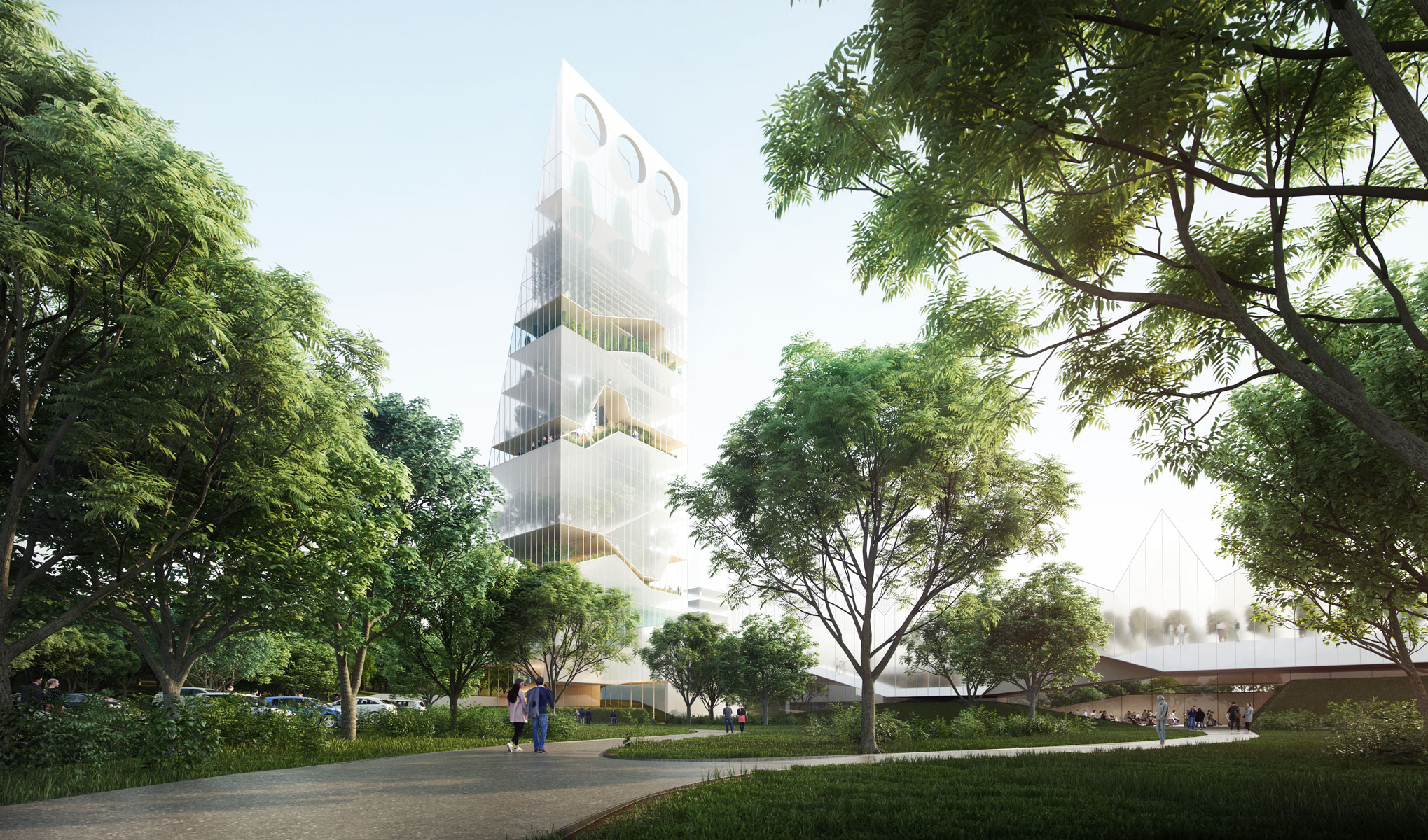 Show case tower
for vertical farming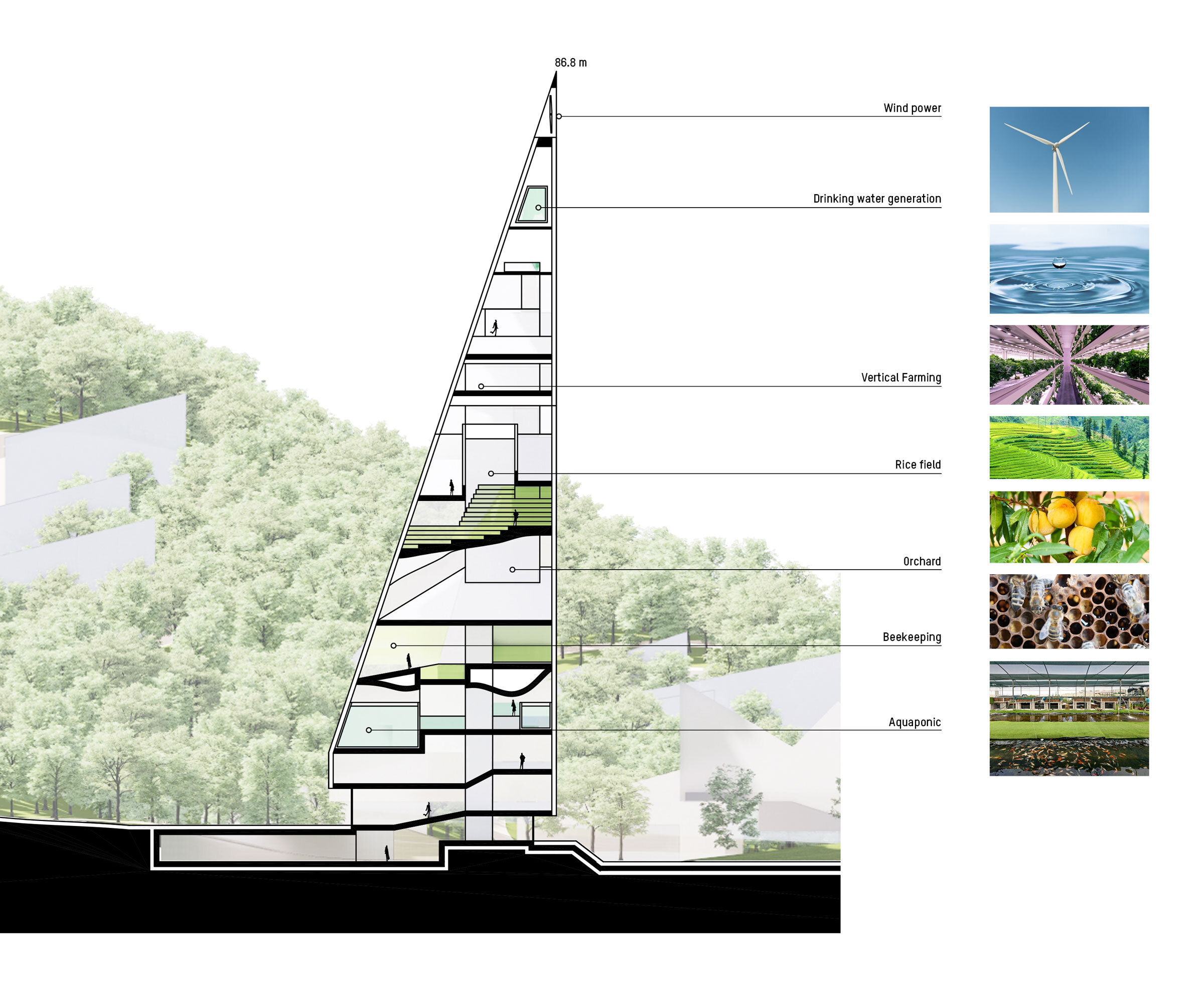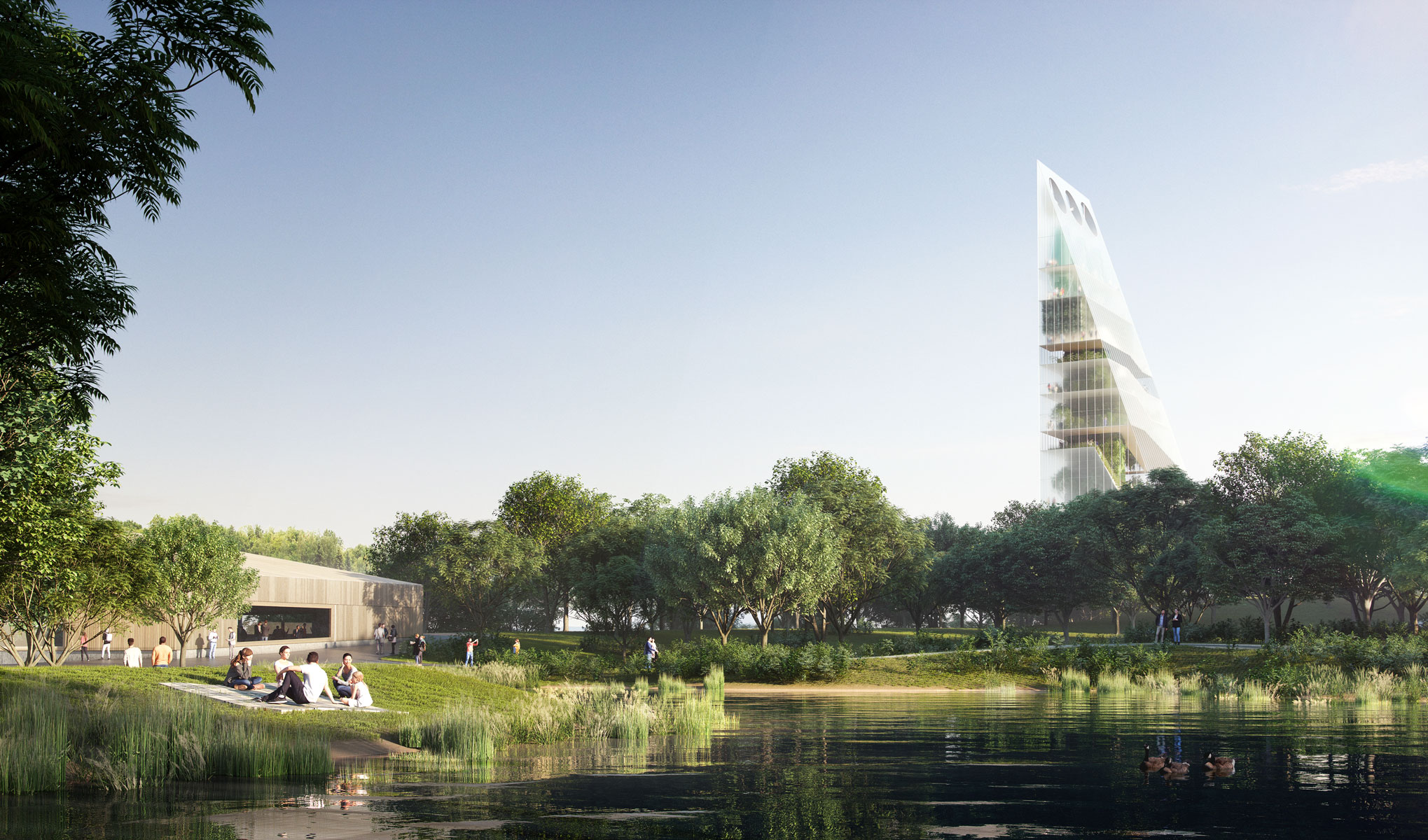 100% Self Sufficient
due to Circular
Geothermal Energy Generation