BEL & MAIN Vienna

Austria
The ensemble

The basic urban design configuration of the buildings from the competition was retained. This interacts with the urban context and establishes key relationships with the "Erste Campus" and Signa's Parkhotel. An urban square provides an appropriate vis-à-vis for the 21er Haus, while existing routes within the neighbourhood form the basis of important new urban design connections.
The geometrical modification and alignment of the buildings pays special attention to the balanced distribution of the volume of the towers with the aim of optimising views and sunlight levels for all users. By differentiating the height of the base this is able to act as an element of integration.
An ensemble with a varying external appearance was developed on the basis of the planning regulations: While linear geometries define the urban streetscape along Canettistraße and Arsenalstraße, curved lines within the plot create a more individualised image. Public and private spatial sequences are represented by variations in the landscape design.
Groups of trees provide shade throughout the external areas, ensuring a comfortable climate and protective atmosphere between the buildings. The area on top of the base that lies outside the buildings is planted and subdivided to create, for example, a playground for the entire district, a terrace for the offices and gardens for the tenants of the adjacent apartments.
Project description
While the individual appearances of the hotel, office and residential functions make these legible from the outside, the common architectural language, colour scheme and materiality strengthen the sense of the ensemble.
A 50-80 cm deep grid structure with a colour that detaches it from the glazing is placed in front of the façade of each building. In the residential tower, this grid is partly accessible, becoming a balcony that can be reached through full-height French windows. The individuality of the users is underlined by the different configuration of the grid in front of each apartment.
The hotel façade is highly dynamic, despite the rigidity of the hotel rooms, due to the constantly changing orientation of the triangular grid elements between the floors. In the case of the office building an irregular grid that transcends the individual elements dispels the small-scale appearance that results from the demand for flexible functional subdivision.

The 18 above-ground storeys of the 60-metre-high residential tower on Canettistraße are home to 209 high-quality rental apartments with a total usable space of 16,722m².

The eight above-ground floors of the hotel are home to 133 studios and apartments ranging in size from 28 to 50m². The ground floor contains an elegant foyer area, a breakfast room with a bar and a fitness and wellness zone with a pool.

The 17,260m² of office space in the office tower are available for rent. Each of the 17 upper levels can be subdivided into a maximum of two units of 800 to 900m². The ground floor contains the lobby, an internal restaurant and adjacent meeting rooms, which can also be combined with the help of flexible partitions.

The entrance to the shared, two-storey, 390-bay underground parking garage is located at the northwestern corner of the site.

BEL & MAIN VIENNA
Address
Arsenalstraße/
Canettistraße
1100 Vienna, Austria
Competition
2015 [1st prize]
Start of planning
09/2015
Start of construction
03/2018
Completion
09/2020 (est.)
Floor area
56,174 m²
Gross surface area
46,497 m²
Construction volume
167,811 m²
Site area
7,185.64 m²
Height
61 m (housing/offices)
26 m (hotel)
Number of levels
19 (housing)
8 (hotel)
18 (office)
Number of basements
2
Project manager
Dietmar Feistel, Sebastian Michalski
Project team
Daniela Hensler, Bernhard Aumayr, Paul Neuböck, Michael Lohmann, Magdalena Czech
Competition team
Bernd Heger, Daniela Hensler, Diogo Teixeira, Thomas Peter-Hindelang, Bogdan Hambasan

CONSULTANTS
Executive planning
Architektur Consult ZT GmbH
Project management
Proprojekt Baumanage­ment & Planungs GmbH
Structural engineering
Triax ZT GmbH
Project controlling
Proprojekt Baumanage­ment & Planungs GmbH
Landscape design
Rajek Barosch Land­schaftsarchitektur
Fire protection engineering
Adsum Brand und Sicherheits GmbH
Building services engineering
ZFG GmbH
Building physics
Dr. Pfeiler ZT-GmbH
Traffic engineering
Traffix Verkehrsplanung GmbH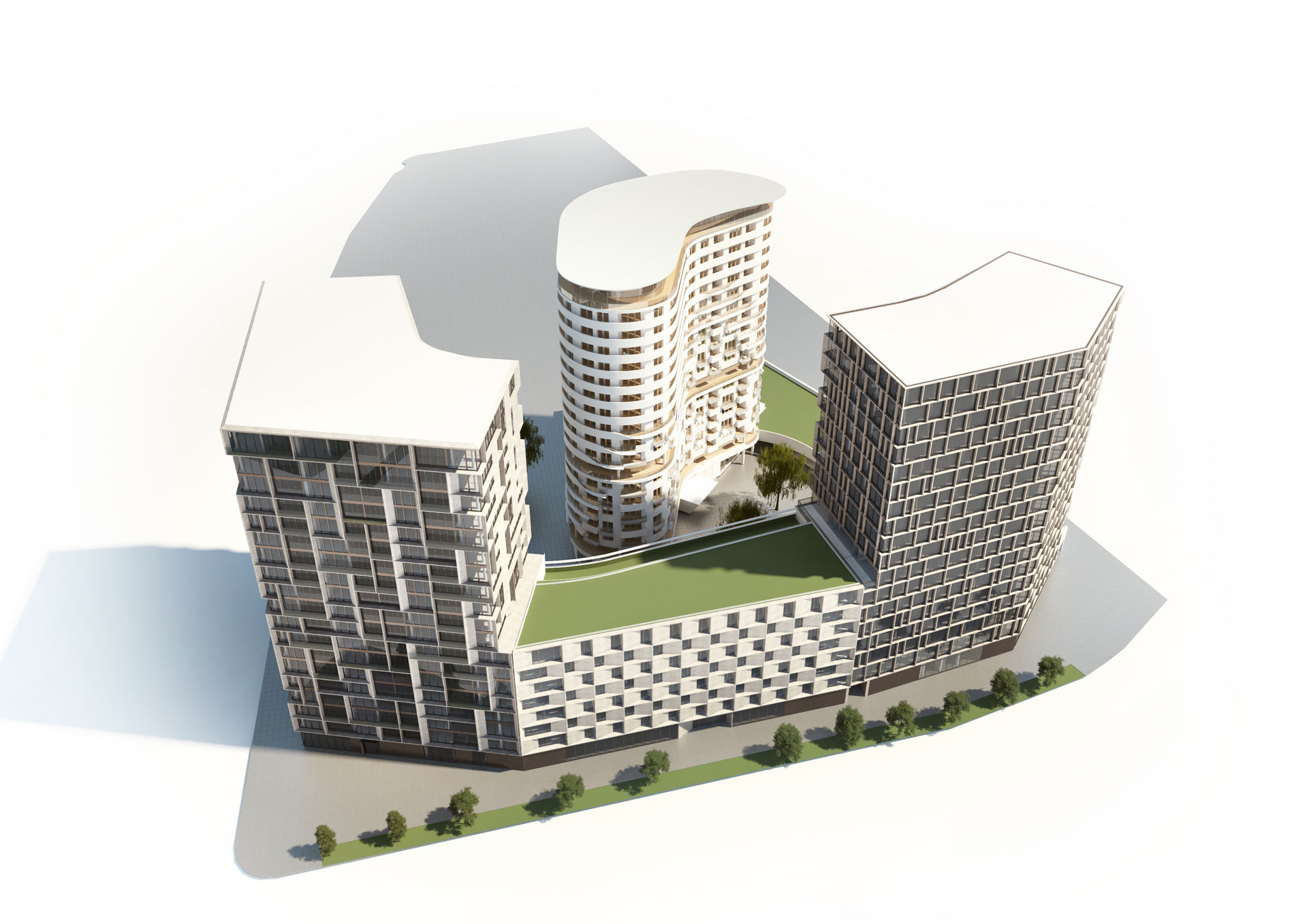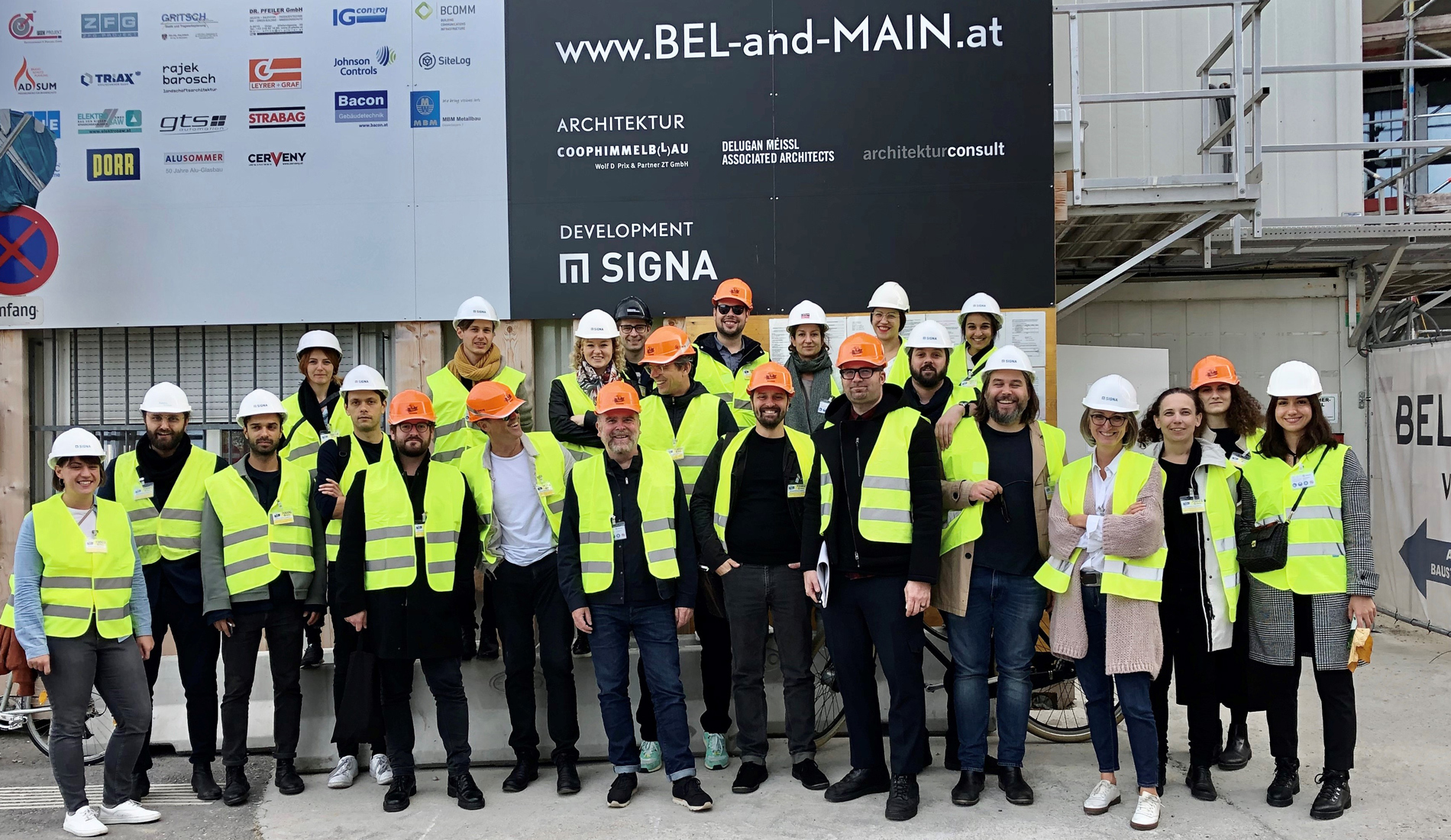 DMAA at the building site