ZOOMING IN INTERVIEW // Martin Josst
DMAA Partner Martin Josst on gut instinct in the recruitment process, 3D computer modelling, the visual language of DMAA and different levels of appreciation of architecture in Europe and Asia.
Martin Josst
*1973
Partner of Delugan Meissl Associated Architects since 2004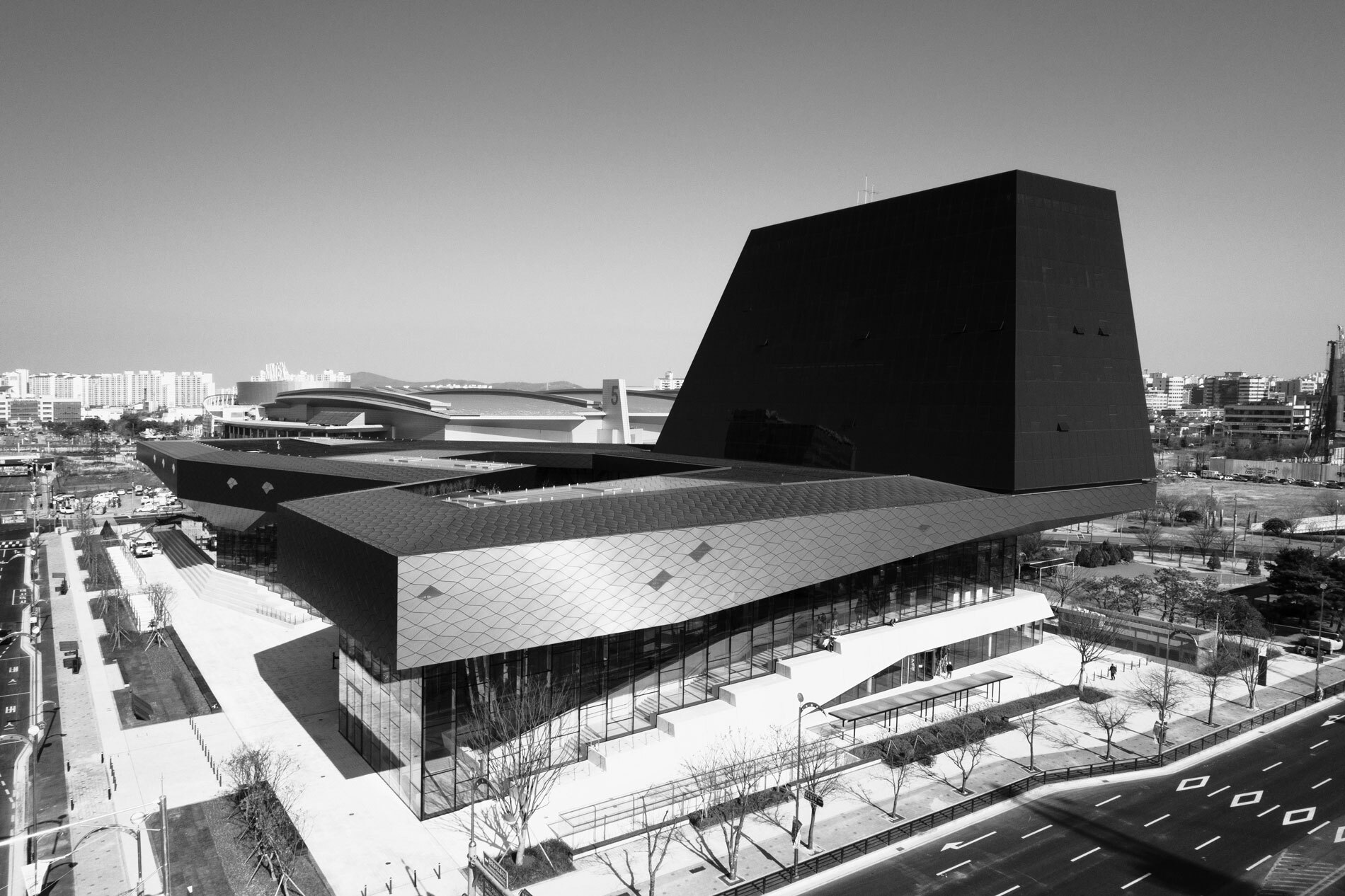 Christian Muhr: You've now become a large team and new employees are being added all the time. You talk to the people who apply to you and then make your choice. According to which criteria? What's important to you in this process?
Martin Josst: I rely pretty strongly on my gut instinct as to whether the person with the right abilities will also fit into the team.
CM: What do you need in order to be able to fit into the team?
MJ: A certain level of project experience is important – and an enjoyment of project work. I'm not interested in hearing what a great office we are but, rather, why the candidate's done what they've done to date. If they can explain this convincingly then I regard this as a positive sign, especially if we also seem to get on at the human level. It's this overall impression that decides and it generally works well.

CM: Do you only look for architects?

MJ: More or less. There's also this small "industrial design" department, which is why we also have industrial designers in the office. But apart from this we're all architects.

CM: So there aren't any graphic designers or software developers sitting here?

MJ: There's one person who's responsible for all the IT in the office although this employee originally had a different background. In the past few years we've entered a lot of competitions for which we mostly needed design architects. But it's also important to us that they have a strong sense of implementation and understand that designs must also work. During the past two years the number of direct commissions has increased and we need people for these projects who know how to build and communicate. I'm currently looking after twelve projects which are running in parallel and can't support all these clients on my own. That's why it's also important that the new project leaders are able to support me pretty quickly. There's this wonderful moment when, rather than getting complaints, I get feedback that confirms that the communication with the clients is working well.
CM: If you're looking after twelve projects does this mean that twelve small teams are also working on these individual projects?

MJ: Exactly.
CM: And these individual teams are also working on several projects at the same time?
MJ: Basically, yes. As our scope of work mainly covers the earlier project phases we don't need large teams. Even a big project only requires a maximum of four people.
CM: And then they work exclusively on this one big project?
MJ: Not necessarily. There are phases when this team of four is focussed on the one large project but this might be fol­lowed by a period – let's say a month – during which things are calmer and they have time for smaller projects and competitions.
CM: This means that, as a rule, everyone works together with everyone else?
MJ: Yes. The office has a very open structure.
CM: And there aren't any cubicles where the teams sit together?
MJ: No. For a long time we were a really settled team and maybe only one new person joined us every year. In the last two years quite a lot has happened and we've brought in a number of new people. It's been fascinating to see how quickly these people become integrated and not only understand but also reach our standards. Of course it doesn't feel right when someone new joins the office and is immediately handed responsibility for a project. But sometimes there isn't an alternative. This makes it even more important that we talk and exchange opinions openly amongst us. After a short time the newcomers also know whom they should ask about what and who is responsible for everything.
CM: Is everyone in the team basically a kind of all-rounder?
MJ: Yes, that's a basic requirement. Of course there are also people who are better in organisational matters and others who are well ahead in the area of design but maybe aren't so good at communicating. As a rule we need all-rounders in the office because the structure's been set up in such a way that everyone must do everything. But the employees also appreciate the fact that they don't just have to do one competition after the other but are also able to gain wider experience by being involved in the detailed design.
CM: So you don't have crews who produce one competition project after another?
MJ: No.
CM: The office has also become more varied linguistically – from time to time one hears English, Chinese or Korean?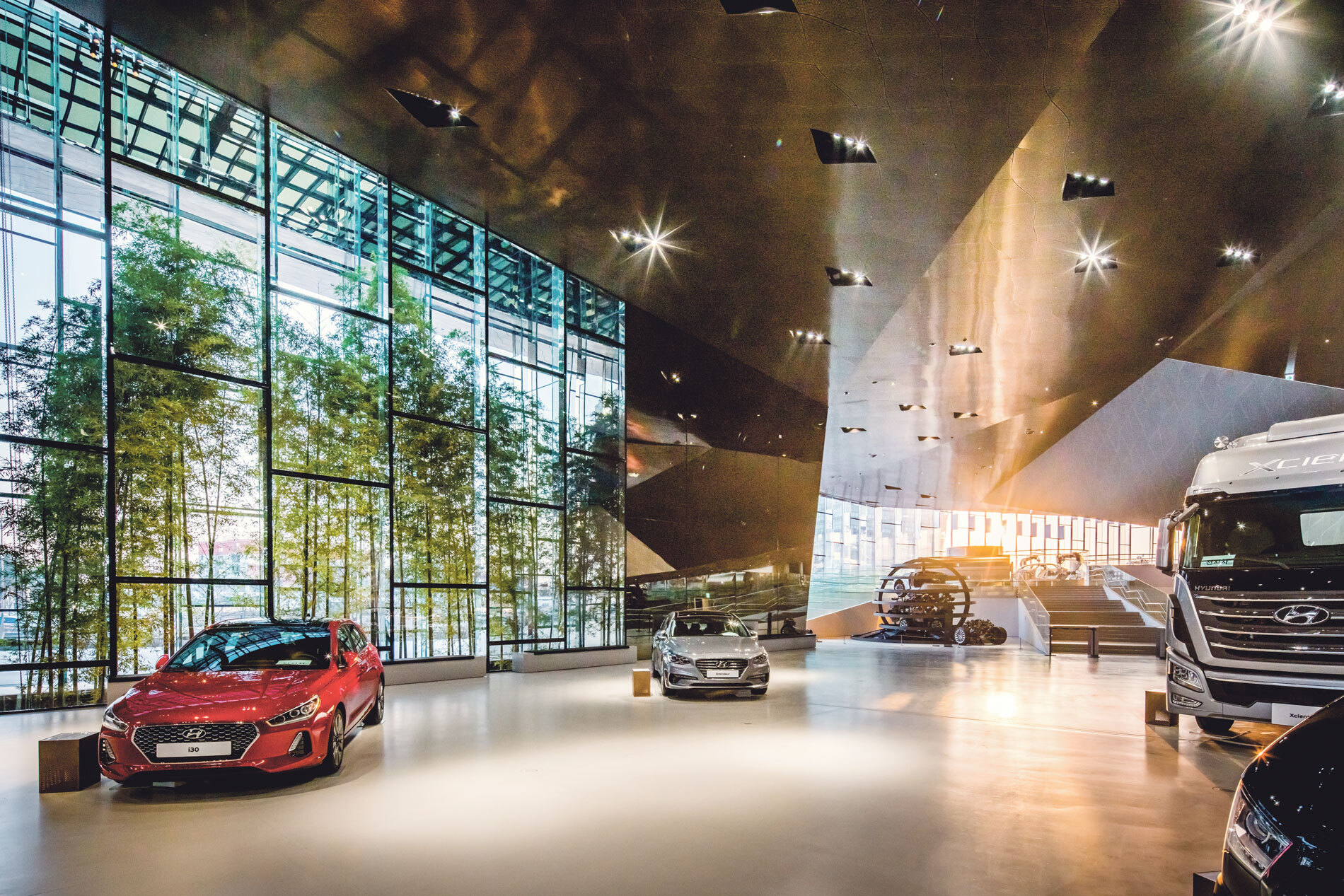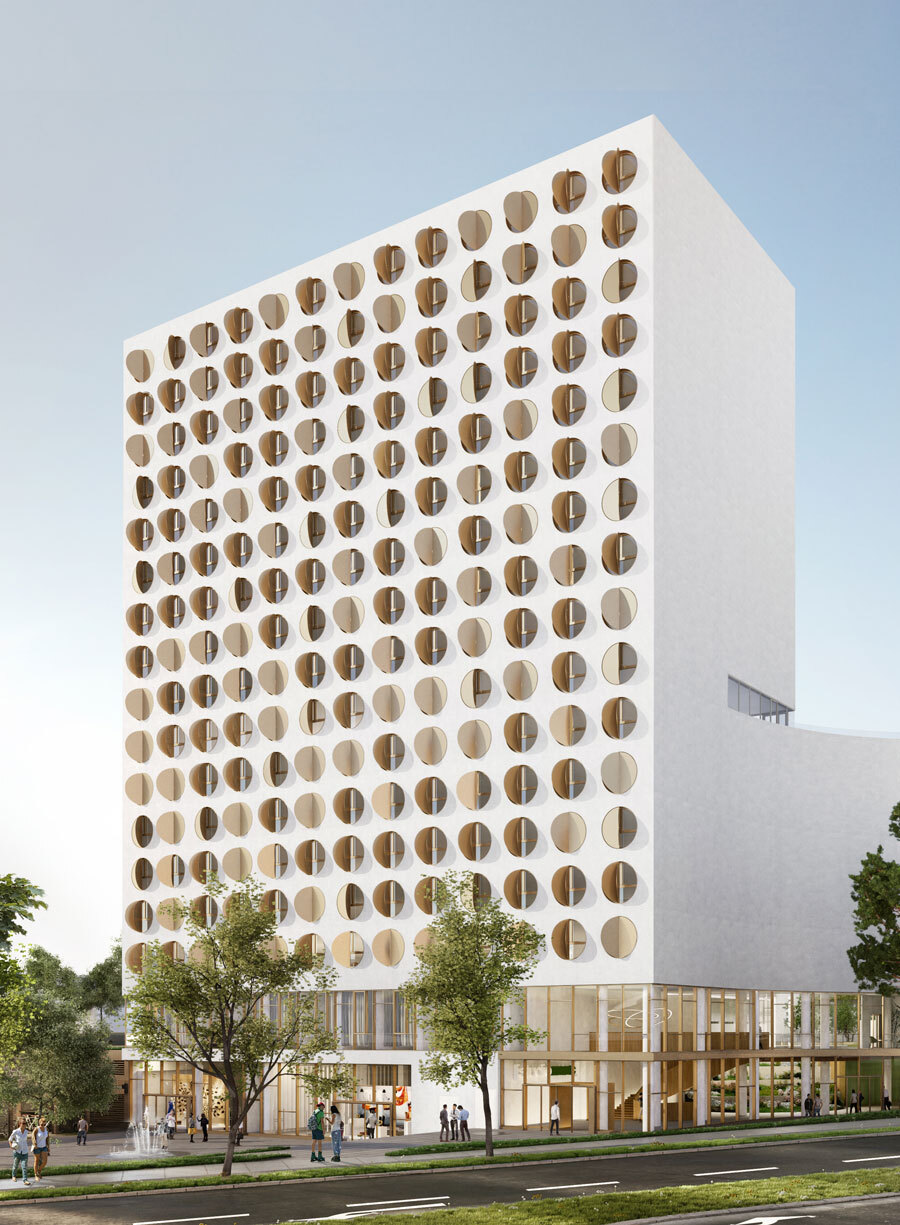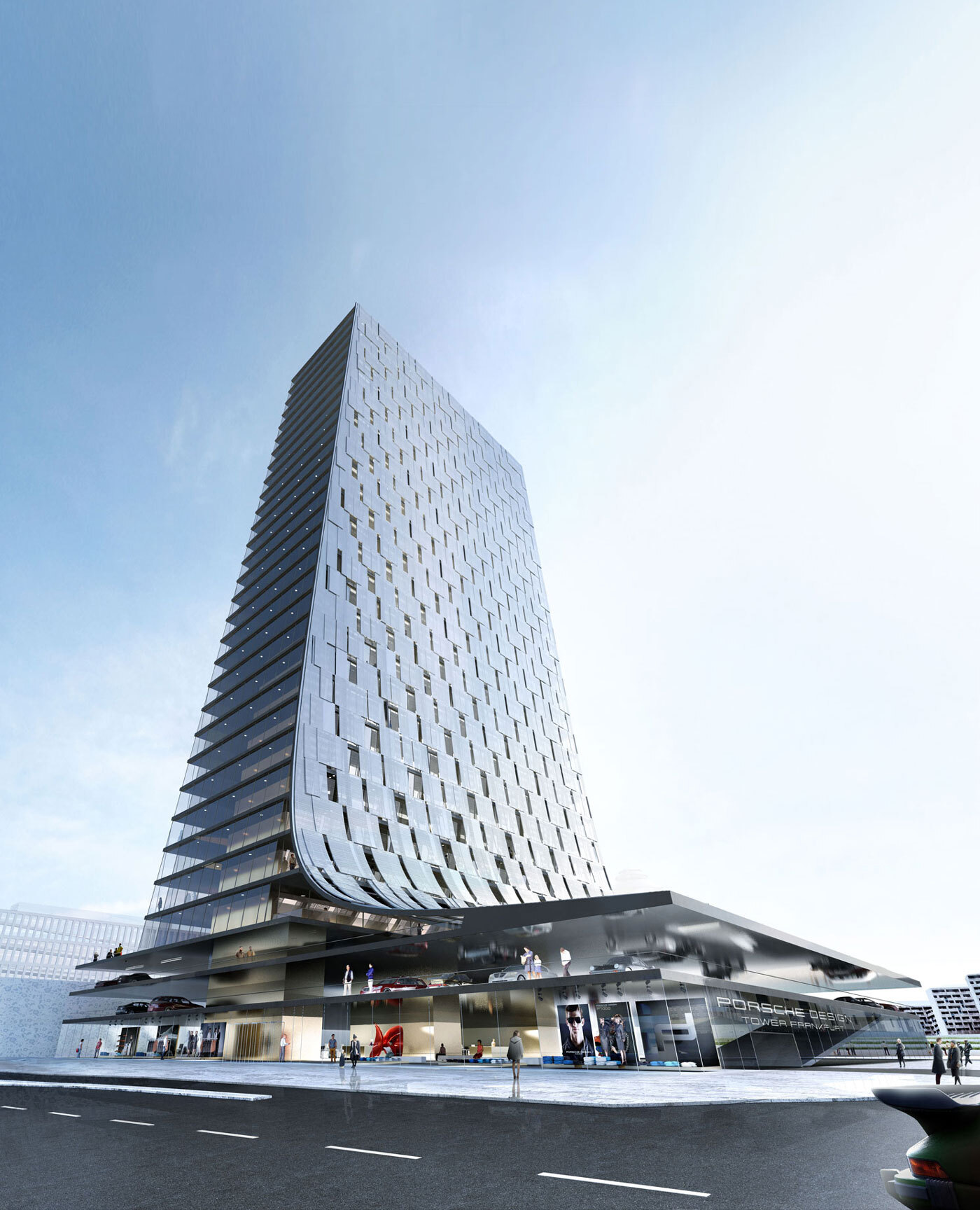 MJ: At the moment we have a Korean from Seoul here. This was already the case when we were developing the new stores for Hyundai and now they're helping with the Walkerhill Spa in Seoul. We also have a Chinese colleague who's working on our projects in China and who's also close to the client, which is naturally also a great help.
CM: Are they part of the team?
MJ: No, they aren't employees but, rather, external communications assistants. They work with us until each project is ready and are our means of communicating with the local architects and clients.
CM: A current example of this is Walkerhill Spa in Seoul. You're able to design this spa in Vienna because there's someone here who translates and explains your designs?
MJ: The Walkerhill team meets once a week in Seoul with the client and the local architect. The results of these workshops also have to arrive on our drawing board and that's the responsibility of the person who works with us. This functions really well but the entire Korean team was with us a couple of days ago and it's obviously completely different when we can all sit at the same table.
CM: Do you also communicate via video conferences?
MJ: That works well inside Europe but trying to do this with Seoul is a catastrophe. This scrambled English is awful. We speak for an hour and communicate for two minutes. In this case the telephone works much better.
CM: Since you started in the office much has changed in the area of design – also in terms of the instruments that you use. You were amongst the first to try out virtual reality. Such simulations enable one to more-or-less move in three dimensions through a building. Can you tell us something of your experience in this area?
MJ: I'm actually rather old school. When I worked in LA I came into contact with the latest technologies which were used there pretty aggressively. That was 1998 or 1999. It was in the light of this experience that I pushed three-dimensional computer-based working – e.g. 3D modelling – when I joined the office. Over the years our design work has steadily become three-dimensional and, unfortunately, we produce fewer and fewer of those wonderful models that DMAA always made in the early days. We increasingly make decisions directly on the computer – which is also explained by the fact that we now have loads of experience in this area. You model on the computer in three dimensions and, although you can only see a two-dimensional image, you still develop a sense of space.
The great thing about the office is that everyone's open to everything and we complement each other. We recently stopped using the software that we'd been using for years and switched the entire office over to a software with which we can design three-dimensionally from day one. But this doesn't mean that there's a doctrine which says that "you must work with this programme." The choice of instruments depends upon the type of task and other programmes are also used. It's all about finding the best solution.

CM: One's also struck by the quality of your visualisations.
MJ: In the past it was photographs of models that communicated the atmosphere of a project but this role has increasingly been assumed by renderings and visualisations. At the beginning we couldn't produce these ourselves and nor did we have the machines on which to produce them so we gradually established our own visualisation team and there are now three or four people in the office who spend their entire time producing renderings. This enables us to transport our ideas much better and control how the image develops during the design phase.

If you subcontract these visualisations you receive the results bit-by-bit and can't intervene. But if you produce them in-house you have the great advantage of being able to try lots of variations and tell a much more subjective story. Not, however, that this voyage of discovery is complete. We're always seeking to develop the individual language of our images. What should the image say? What stories do we want it to tell? Should it just be aesthetically pleasing or should it also be able to communicate underlying ideas that aren't apparent on first inspection? These are the questions that are occupying us at the moment. And this is also an issue for our lab.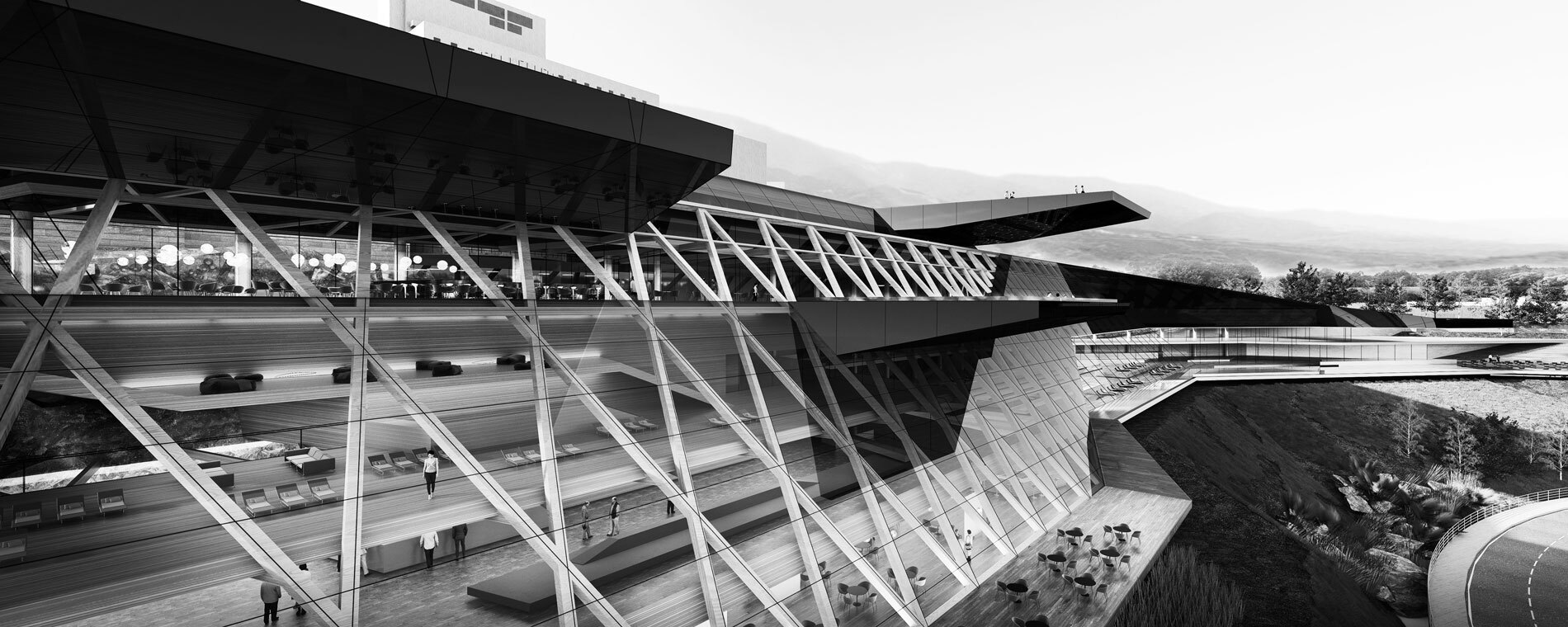 CM: Can you tell us a little about these labs?
MJ: There are a total of nine labs which can also be seen on the homepage. The aim is to give employees the opportunity to focus on particular subjects: to attend training courses, find out about things themselves, deepen their expertise. The knowledge that this process generates is channelled via the labs back into the office and benefits all employees.
CM: The lab reports to everyone?
MJ: Exactly. According to a rota, every six weeks. As I said there are labs for "visuals" and also for "norms", "materials" and a lot of other subjects.
CM: So these labs represent a sort of internal training programme?
MJ: Exactly. Every six weeks there's a new lab.
CM: And are you also responsible for a lab?
MJ: I'm only "Head of Lab". Dietmar and I divided the nine labs between us. I'm responsible for four or five. Of course Dietmar and I regularly exchange information. There's a "lab jour fixe" when we discuss which issues are current and interesting. Then these subjects are prepared and presented to the entire team.
CM: And these labs have stood the test?
MJ: Definitely. They decisively improved our entire internal flow of information, even if the subject is something banal such as a change in the building regulations. There's also a lab that concerns itself with the office structure. This lab organised the planned changes and then collected feedback, evaluated the results, planned further changes and communicated these again. The establishment of the lab was a huge step for the office. It led to a new organisational chart.
CM: DMAA has changed strongly as an office in recent years – and continues to do so. Which developments are particularly important to you?

MJ: What I really enjoy are the projects that we're realising in Korea. In March we completed the large flagship store for Hyundai in Seoul. I'm particularly pleased when contacts that we've established lead to follow-up projects and longer-term cooperation.

CM: So Walkerhill Spa is a follow-up project?

MJ: Exactly.

CM: With the world's longest infinity pool it will certainly be a spectacular building.

MJ: One can't realise such projects in Europe any more. That's why the balance between Europe and Asia is very important to me. I also accompany a lot of projects in Germany, which is also a lot of fun. For example, we're rebuilding the Staatstheater in Karlsruhe and designing a large residential project in Dusseldorf and an interesting "boarding house" in Munich. Projects in Europe proceed in a clearer way and there are fewer surprises.

CM: The process is easier to control.

MJ: And more reliable. We know how it works and we usually have a counterpart who also isn't doing it for the first time. We have a common basis. In Asia the process is more of a mutual finding-out exercise. But this also partly makes the projects more interesting.

CM: You can break much more new ground.

MJ: Precisely. And one gets more inspiration. If I just think about Seoul: The last time I was there the Lotte Tower was opened. Although I'm not necessarily a tower fetishist this takes the city to a new dimension and that's really impressive.

CM: How is one treated in Asia as a European architect?

MJ: There's still something of a tendency to invite European design architects to realise special projects.

CM: And you can feel that?

MJ: Yes, architecture from Europe is certainly appreciated in a different way.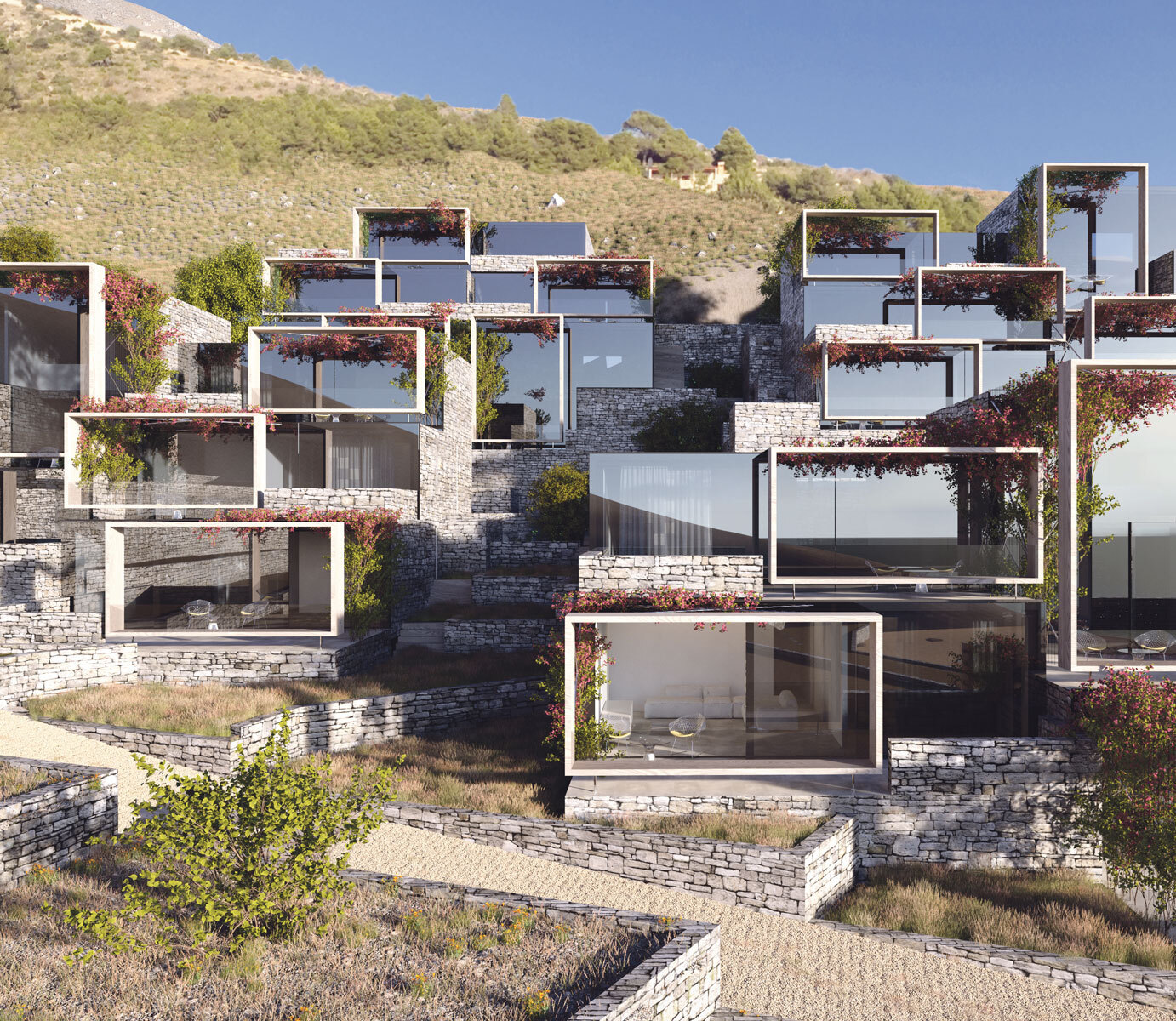 As a rule we need all-rounders in the office because the structure's been set up in such a way that everyone must do everything. But the employees also appreciate the fact that they don't just have to do one competition after the other but are also able to gain wider experience by being involved
in the detailed design.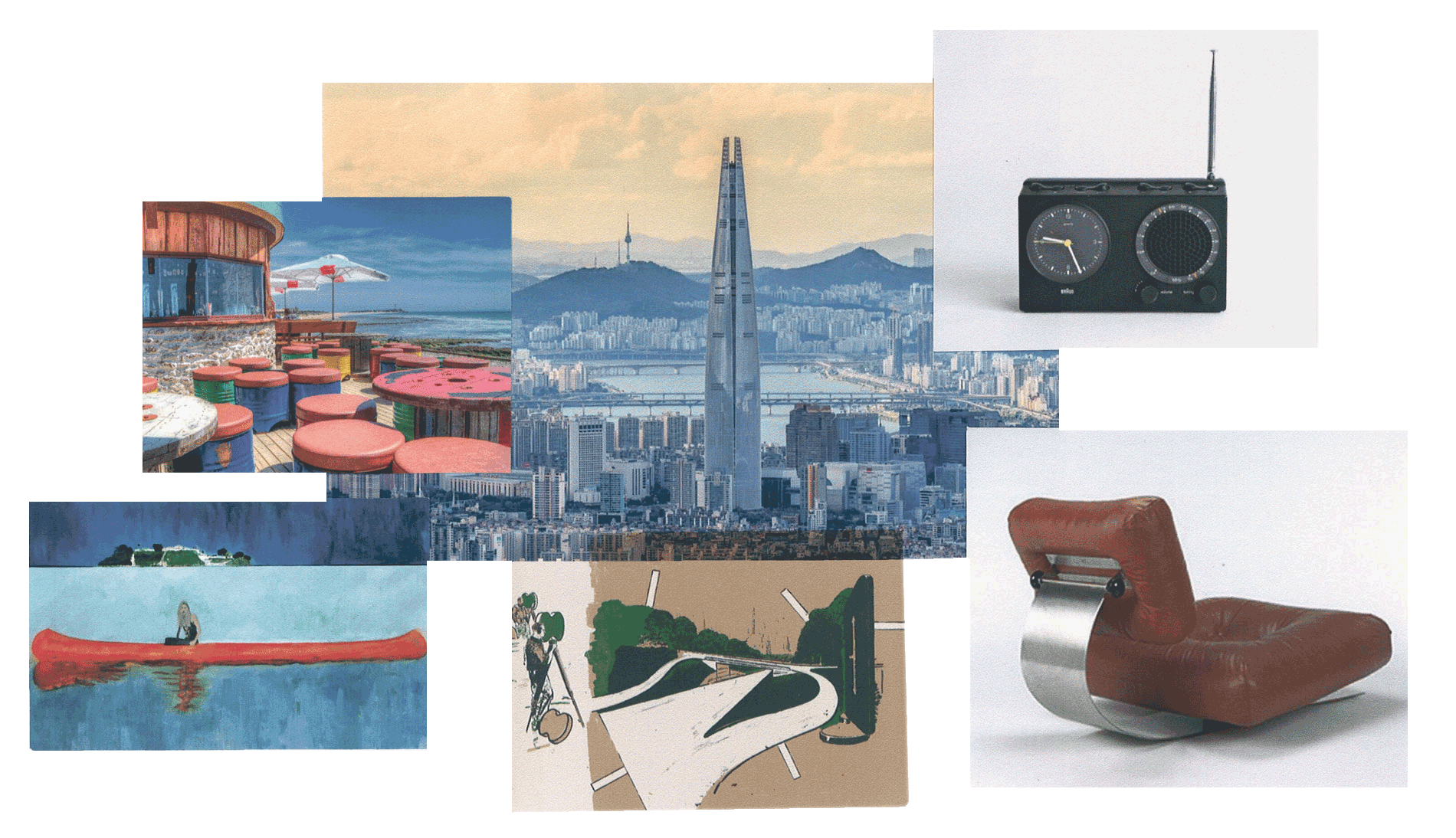 INSPIRATIONS:
10 PERSONAL QUESTIONS
FOR MARTIN JOSST
01 What are your favourite websites?
"Spiegel Online","Dezeen", "Yellowtrace"
spiegel.de, dezeen.com, yellowtrace.com.au
02 Which books / newspapers / magazines are currently lying on your bedside table?
"Mr. Majestic verbessert sein Karma" by Sam Parangi, "Koolhaas Houselife" by Ila Beka & Louise Lemoine, "Der Spiegel", "brand eins"
03 What music have you recently downloaded / which CDs have you recently bought?
I haven't bought CDs for ages. My last downloads were HVOB Julian & der Fux Red Hot Chilli Peppers
04 Which trip / which place particularly impressed you in the past year?
The four-week break in Hawaii was wonderful.
05 Which building / which space has especially impressed you most recently?
The unbelievable energy of Seoul impresses me every time I arrive there. A symbol of this is the Lotte Tower but also our Hyundai Motorstudio, both of which opened recently. I was amazed by both the atmosphere and the cuisine in the Restaurant "Amarna Zahora" in Spain. A wonderful space and good food. amarnazahora.com

06 In which room in your apartment do you prefer to spend time?
In the kitchen and living room and on the balcony.
07 Which colleague would you love to meet / would you love to have met personally?
John Lautner. It would ­certainly have been amazing to have been around in the early days of the Bauhaus.
08 Which item of furniture did you most recently / would you love to buy
I recently bought the "Butterfly Chair" by Sori Yanagi. Next I'd love to be able to afford the "Lounge Chair" from Oscar Niemeyer.
09 Which artists / designers would you collect if money was no object?
I would collect the artists Peter Doig, Daniel Richter and Neo Rauch and the designers Gio Ponti and Dieter Rams.
10 Which buildings / which architecture should a foreign visitor to Vienna / Austria definitely see?
The Festival Hall in Erl.