ZOOMING IN INTERVIEW // Elke Delugan-Meissl
Elke Delugan-Meissl, Founder and Partner of DMAA, on perfectionism and freedom, success and joining the mainstream and the future of the architectural profession
Elke Delugan-Meissl
*1959
Studied architecture at Innsbruck University of Technology with Professor Othmar Barth and Professor Josef Lackner.
1993 Establishment of the architectural office Delugan Meissl that expanded to become Delugan Meissl Associated Architects (DMAA) in 2004.
The Right
and Left Sides
of the Brain
Christian Muhr: Your work displays an exceptional level of perfection – regardless of whether we are talking about private residences, cultural buildings or social housing. Even a lamp designed by DMAA is perfect. How do you reconcile this with the latest architectural trends as embodied by, for example, the most recent Biennale and Alejandro Aravena? Aravena leaves some of his residential buildings incomplete, entrusting the task of finishing them to the users. Or we could just as well think of the Koolhaasian concept of the "Unfinished City", the city which only truly comes into existence upon being occupied by its inhabitants and is thus never really "complete". What is DMAA's position in this dialectic? Between the desire to design everything perfectly and the idea of leaving open a certain level of freedom?
Elke Delugan-Meissl: That's a fascinating question. I think that one has to differentiate between the individual projects: In the case of "industrial design" a high level of perfection is important to us because one can't leave, for example, a lamp "unfinished". At the beginning we planned projects from the first design sketch to the final detail and accompanied the execution right to the end. In recent years the situation has changed.
There are certainly projects which we haven't accompanied down to the last detail. At the film museum in Amsterdam we sought to realise a perfect space but then had to more-or-less handover control of the interior design and this was a very interesting learning process. The spatial concept was strong enough to communicate the sought-after spatial quality. As a rule our formal language demands a high level of perfection. In the case of urban planning, however, I can easily imagine us developing concepts that then become "self-sufficient". I find this an exciting approach that we've also never discounted. I'm aware that tendencies have emerged in recent years that promote a certain level of "roughness" which generates room for improvisation or is intrinsic to the concept – such as in the work of
Alejandro Aravena.
Those are also relevant options for us, although we also insist that the concept and the contents of a project must always be thoroughly consistent – especially if the process of execution leaves more room for interpretation.

CM: Apropos the Architecture Biennale 2016: You were the Commissioner of the Austrian contribution and Sabine Dreher
and I were co-curators of the project.
Under the title "Places for People" we initiated three temporary architectural interventions in vacant buildings in Vienna with the objective of improving the living conditions of people who had fled to the city. Looking back, what is your personal résumé of "Places for People"?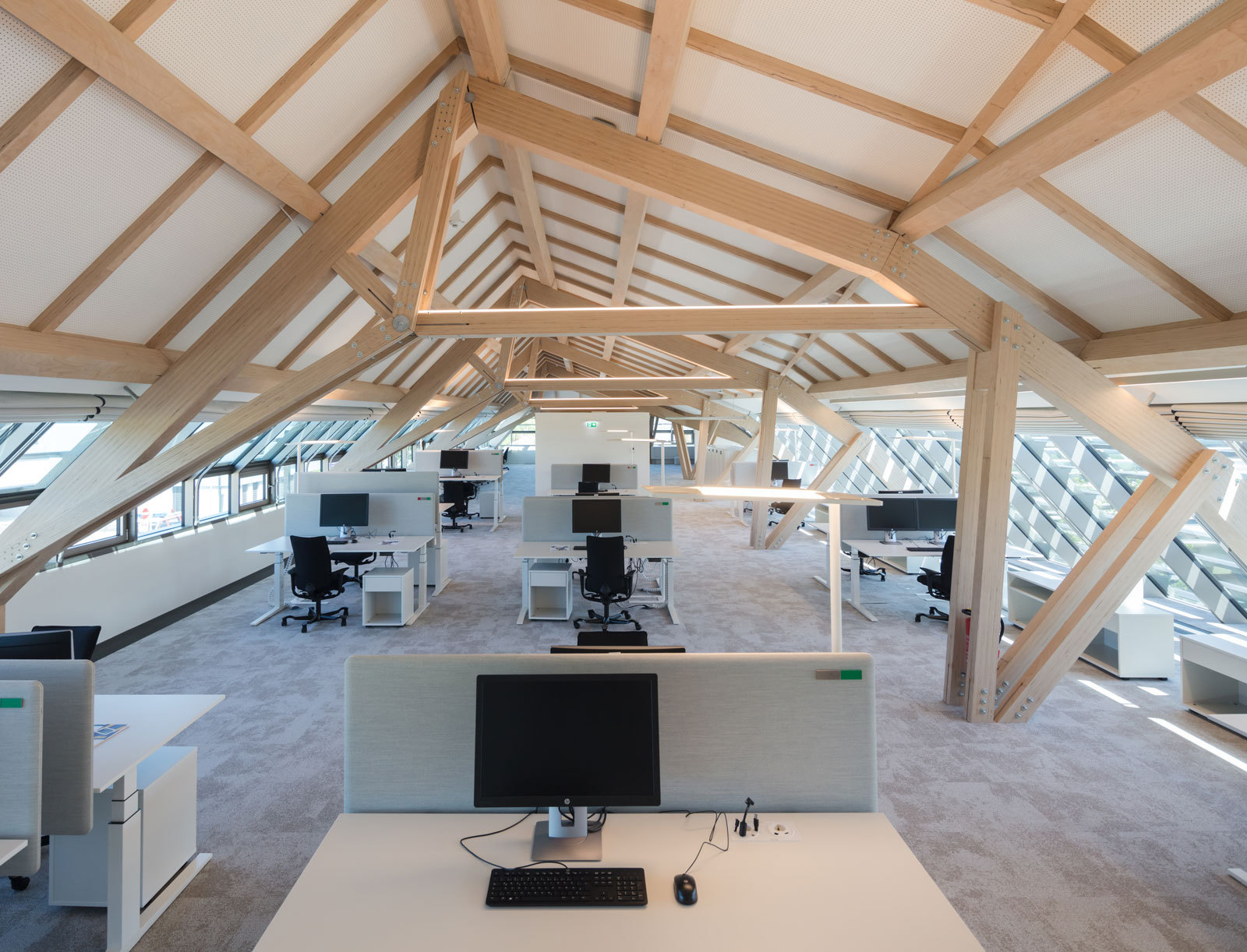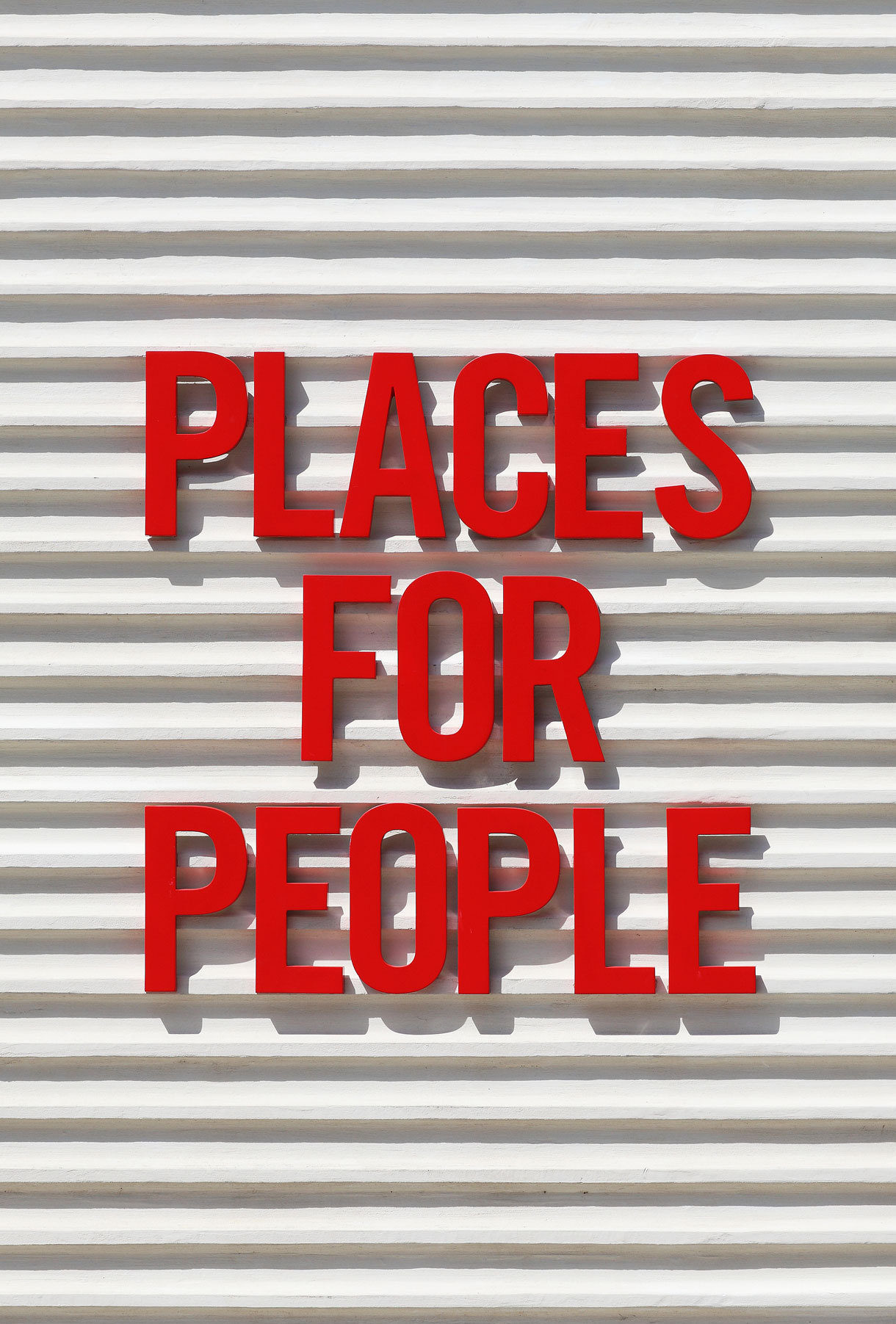 EDM: I believe that we executed this project that was consciously organised as an experiment with great success. Looking back I also find it important that we implemented concrete measures which we then subjected to a reality check. From my point of view it was absolutely essential to put the spotlight back on the social dimension of architecture. I also continue to stand by our decision not to address the subject in isolation but in the wider context of urban development, the activation of vacant space, hybrid and temporary use and other highly topical aspects of the question of how we can live together better in the future.
CM: You build in traditional European cities such as Munich, Hamburg and Vienna and also in Asian metropolises. You design private dwellings and social housing. Your work continues to cover a relatively wide spectrum. Can you cover this spectrum with a single approach or does your strategy vary between segments?
EDM: No, we don't have a range of different design strategies. We analyse the facts and react creatively. However, our approach is certainly not only purely analytical, but also strongly influenced by emotions and passions. We are always trying to pursue new strategies which will lead to an increase in quality.
In the process of realisation one has to deal with the requirements of the brief, the parameters of the context and a whole range of obstacles. The circumstances are always different but the central questions are often the same: What is one seeking to achieve above and beyond the given requirements? What added value can be generated? How can architecture as such be effective?
CM: But you analyse the context of a European city in just the same way as a Chinese one?
EDM: Of course I do. Any other approach wouldn't be authentic. The instruments are the same, but a different cultural context requires more research than is necessary in Europe and also leads to a different working process and a different outcome.
CM: So you don't switch to feng shui in China?
EDM: No, we don't do that. But, as you've mentioned feng shui: The client of the "Boarding House" competition that we recently won in Munich introduced the subject of "feng shui". At the beginning we were highly sceptical but the reality is that there's much about such approaches that one can understand and relate to European traditions. Questions such as: Where do I put the entrance, where can one find spaces to which one can retreat, etc., are of course quite obvious to us. It became clear in the course of various conversations that we have similar ideas about quality. But we still have a problem if someone sees feng shui as a doctrine.
CM: One major subject for the future is climate protection. Architects and urban planners bear a huge responsibility here. Which approaches do you find most interesting? What challenges are you already facing in this area?


EDM: The issue is not just climate protection but the general question of forward-looking building and the shaping of the environment of the future. In our large projects we work with a range of experts including specialists in the areas of energy efficiency and sustainability.
At the end of the day climate protection should occur as a matter of course. It must become an automatic building block of every project on a par with structural or building services engineering and should not be seen as a solitary measure. This is the responsibility of not only architects but also investors and local and statutory authorities.
They all have to invest in climate protection. I don't think that we will be making much of a contribution to the future if we address this issue in isolation. We have to find new, forward-looking approaches and synergies. Architectural quality means quality in terms of appearance and content and also in terms of the issue of sustainability. We have become increasingly involved in this question in recent years largely as a result of our work in Asia. The Chinese government has set out very clear requirements aimed at reducing atmospheric pollution. In China one is now obliged to regard climate protection as an intrinsic part of every project.
As a rule our formal language
demands a high level of perfection.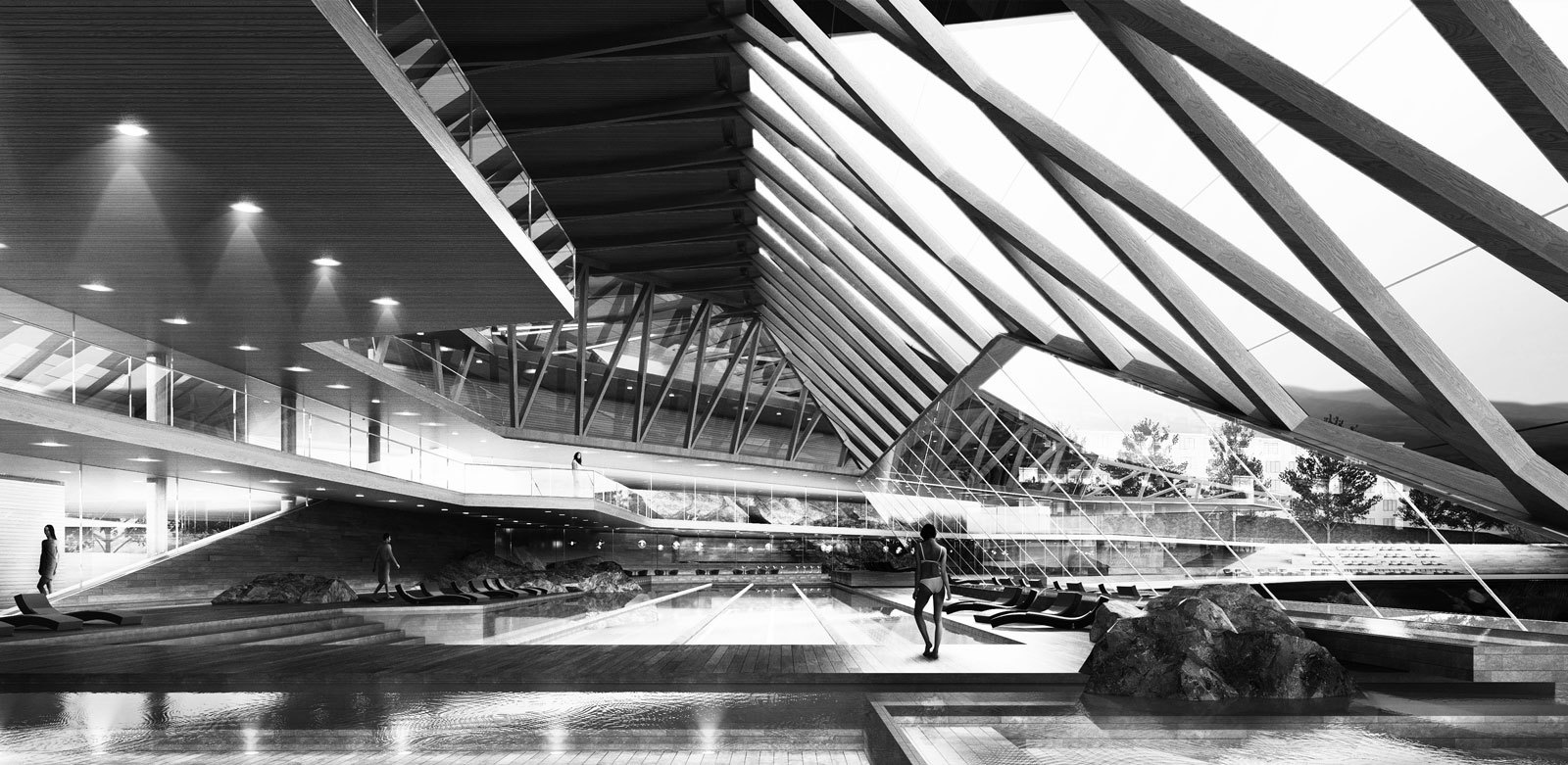 CM: You spoke of the necessity of addressing things holistically but also mentioned that you work with many specialists. How is it possible for architects to hold on to their leading role and ensure that they retain overall responsibility?
EDM: You're addressing something that's already been concerning me for years. It pains me to see how our profession is progressively becoming marginalised. I recently spoke with yet another representative of the building industry who didn't know that I was an architect. It's shocking to hear the opinions about architecture that prevail. Opinions that go so far as to suggest that architects as a species are destined to become extinct. I see two reasons for this: The EU accession led to a huge increase in the number of regulations and this made the act of building far more complicated. The entire legal area has become much more important with the result that clients come to believe that they can cover themselves against all actual or potential risks. There's no room for architectural quality in such a situation because this requires vision and cooperation, rather than permanent mistrust. When we established our office there were fewer barriers and a much fairer distribution of risk. Architecture is being increasingly pushed to the margins and, at the same time, being made legally responsible for everything. This is a state of affairs that can't continue.
The second reason is also related to our education: Our leading universities largely employ teachers with a purely academic background. Teaching is becoming too remote from practice and is producing graduates who understand little of the current situation as a result of which they can be easily marginalised by the legal and economic machine. This is the reason why, while fully understanding the importance of programmatic-visionary education, I advocate an approach to teaching that has a closer relationship with the reality of the profession as a means of enabling architects to hold their own in this process. At the end of the day architecture is built reality and this should be shaped by architects and not project managers.
CM: The establishment of your office also had a lot to do with the fact that you wanted to distance yourselves from the previous generation: in the way, for example, in which the office is structured and operates. Neither you nor Roman spent much time working in other offices. Instead of this you quickly set up your own thing. Today you are an established office yourselves. How do you deal with this notion of becoming part of the mainstream

EDM: It's always difficult to judge oneself. Our office may have existed for some time but I still don't see it as "mainstream" in the same way that we saw our predecessors as part of the "mainstream". As an office, DMAA continues to have a very open, almost informal structure in which a wide range of personalities are able to find the space to flourish. There's a younger generation of employees and a lively level of discussion between everyone that keeps us all open-minded and fresh.

CM: So you basically see yourselves as less mainstream than one would think from the outside?

EDM: The way in which people treat us on a day-to-day basis often makes me feel as if we've just graduated. In such cases I don't remotely feel like part of the mainstream.
IN PRINCIPLE WE
ALWAYS DEVELOP
OUR FORMS FROM
THE CONTEXT.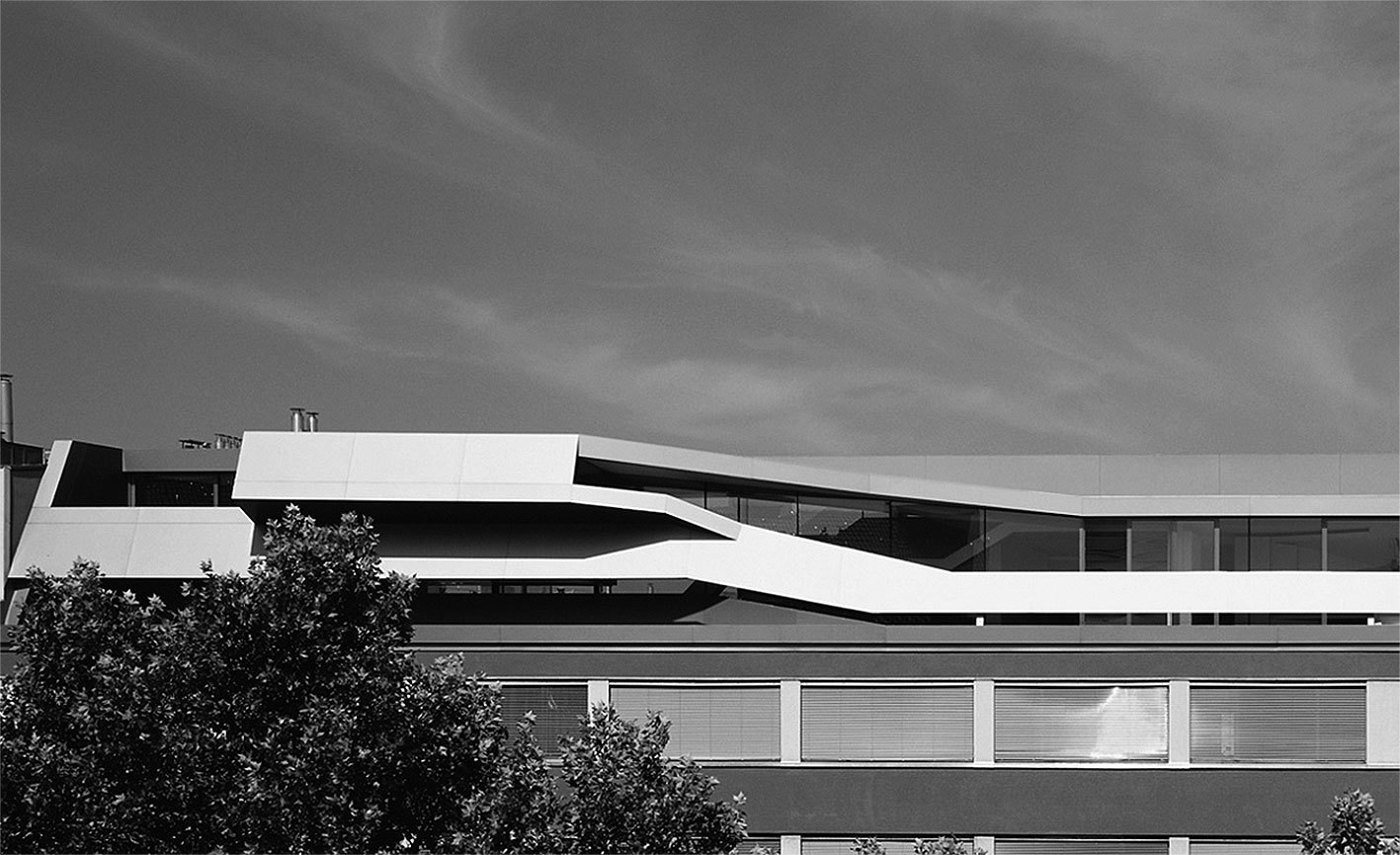 INSPIRATIONS:
10 PERSONAL
QUESTIONS FOR
ELKE DELUGAN-MEISSL
01 What are your favourite websites?
I like surfing fashion and design websites.
02 Which books / newspapers / magazines are currently lying on your bedside table?
I regularly read magazines such as "Monocle", "Surface", "Vogue" and "brand eins".
03 What music have you recently downloaded / which CDs have you recently bought?
I hardly buy CDs any more. My last download was music from Parov Stelar. After all, I come from Linz.
parovstelar.com
04 Which trip / which place particularly impressed you in the past year?
A tour through Morocco which took in the Atlas Mountains – and a trip across the Atacama Desert.
05 Which building / which space has especially impressed you most recently?
The Nordic Pavilion by Sverre Fehn at the Venice Biennale moves me every time. As a rule it is atmospheres that impress me. Most recently, for instance, the view into the distance from the terrace of my house in Slovenia at sunset.
06 In which room in your apartment do you prefer to spend time?
Given that only the sleeping area is separated off, the apartment consists of a series of zones that merge into each other. I particularly enjoy being in the kitchen and dining area and in the bedroom.
07 Which colleague would you love to meet / would you love to have met personally?
There are many. I would definitely love to have met John Lautner, Luigi Colani, Oscar Niemeyer and Claude Parent.
08 Which item of furniture did you most recently / would you love to buy?
I bought the "D70" sofa and chairs by Osvaldo Borsani quite some time ago but only had them reupholstered recently.
09 Which artists / de-signers would you collect if money was no object?
Amongst artists definitely Mark Rothko and Gerhard Richter. Amongst designers I would collect original furniture by Verner Panton, Jean Prouvé, Gio Ponti and Hans J. Wegner.
10 Which buildings / which architecture should a foreign visitor to Vienna / Austria definitely see?
I would propose a trip the length of the country from west to east in order to experience how the cities and landscapes change both in themselves and in their structures.