Green Light for 155-Metre-High Tower in VIENNA TWENTYTWO

Award of building permit for Phase II of the spectacular district development in Vienna-Donaustadt
Deep foundation with 280 bored piles as a structural base for the ground slab
The construction of the façade and interiors of Phase I is in full swing
VIENNA TWENTYTWO at a glance
Site area: approx. 15,000 m²
Gross floor area: approx. 116,500 m² (above-ground)
Usable space: approx. 80,000 m²
Six building elements with heights of up to 155 metres
A total of around 650 apartments, 420 hotel rooms and 500 underground parking spaces
Construction start: February 2019
Scheduled overall completion: 2024/2025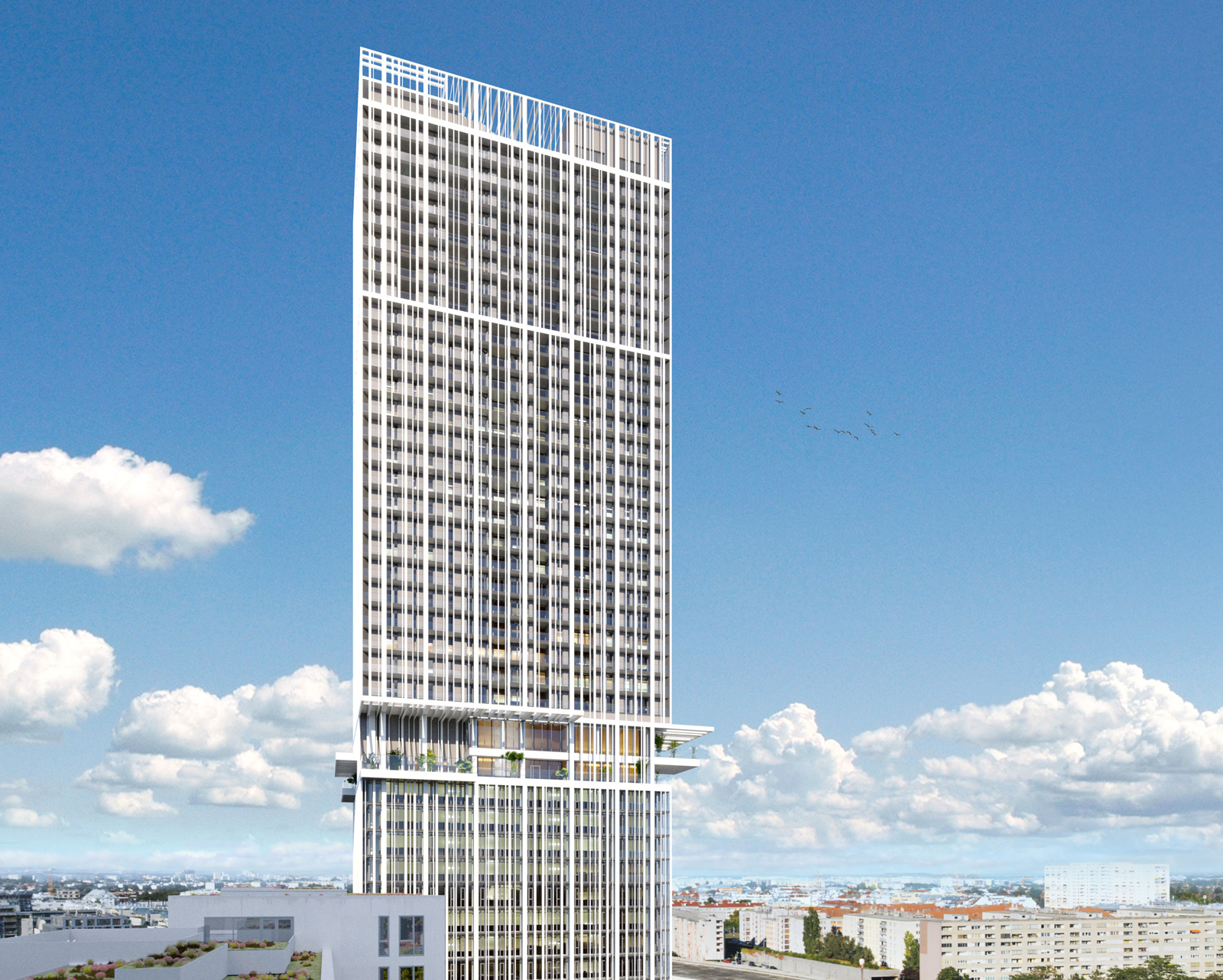 Grünes Licht für 155 Meter Turm im VIENNA TWENTYTWO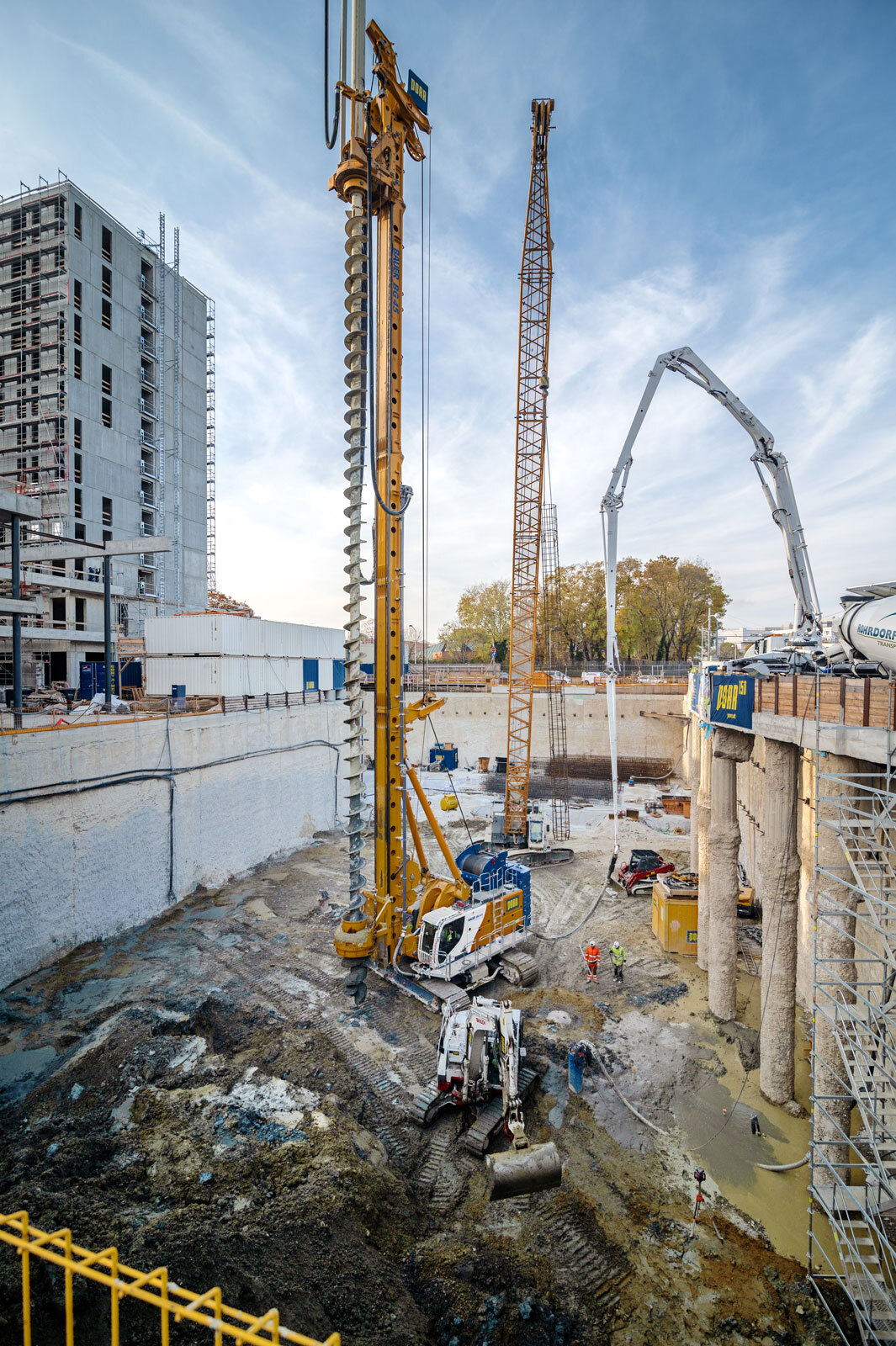 The project partners SIGNA and ARE Austrian Real Estate recently received some welcome mail from Vienna's building authorities (MA 37), which included the building permit for the 155-metre-high, mixed-use tower and a "smaller" office object (with around 3,500 m² of usable space). This clears the way for the completion of the urban quarter VIENNA TWENTYTWO, which has been under construction since 2019.
The foundation work for this landmark structure is currently being carried out. The construction pit, which descends to a maximum of 15 metres, contains the largest rotary drilling rig (Bauer BG45) of the building company PORR. This is driving 280 reinforced concrete piles, upon which the ground slabs of both buildings will later be constructed, up to 28 metres into the earth. The two structures should then start climbing successively skywards in mid-2022.
The tower, which is easily the largest in the urban development project, is scheduled to be offering over 17,000 square metres of usable space to the many companies that value the comfort and efficiency of modern offices from early 2025. In addition to this, the functional mix of the 155-metre-high building envisages the creation of 350 rental apartments and around 1,000 square metres of retail space.
thirds of which have already been sold before completion. Parallel with this, an office building for Vienna City Council, a hotel ("Bassena" /Austria Trend Hotels) and the Citadines Serviced Residences are also being realised. The topping-out ceremonies of all these objects have long since taken place and their façades and interiors are currently being completed.
The VIENNA TWENTYTWO Urban Development ProjectThe ensemble VIENNA TWENTYTWO – which was designed by Delugan Meissl Associated Architects – consists of a total of six objects and an integrating, traffic-free ground floor zone and is located at a central hub in northern Vienna. The urban development project has a mix of uses including residential, office, hotel, restaurant and needs-oriented local retail space.